---
Update Your Workplace First Aid Kits and Supplies at ESE Direct
With our huge array of St John Ambulance approved first aid kits, first aid equipment and first aid supplies, we're confident at ESE Direct that we can cater for every first aid requirement, from the small scale to the grand.
A first aid kit is an essential requirement for any business, ensure you keep it stocked in 2018 with our range of great value first aid consumables with dressings from just a few pence each. Our first aid kits are compliant with the BS 8599 British Standard. Our kits contain a selection of items, depending on the kit you choose there contents include bandages, dressings, safety pins, eye pads, plasters, gloves, face shields, foil blankets, burns dressings and eyewash fluid.
The above accident book can hold details of up to 53 incidents and the simply layout enables the user to record details of any incidents quickly and in adequate detail.
Our Price From £4.81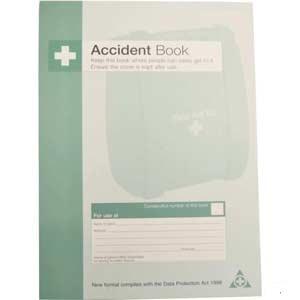 Designed for ease of dealing with incidents involving blood, vomit, urine, faeces etc.
Our Price From £33.49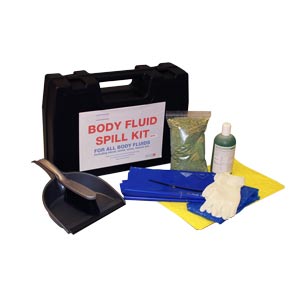 This first aid kit comes in three different sizes, all of which are designed to equip the first aider with everything they could ever need, in a well organised and easy-to-store container.
Our Price From £10.92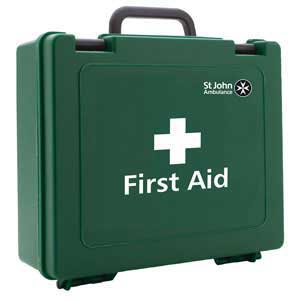 These First Aid Kits are designed to be carried in the glove box or other compartment of the vehicle. It equips the user with enough resources to deal with a wide range of minor injuries, as well as manage those more serious injuries until professional medical help can be sought.
Our Price From £7.79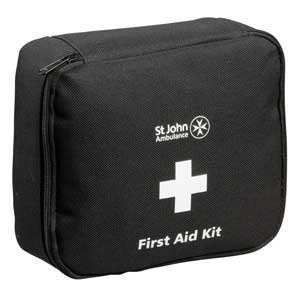 These specialist dressings have been impregnated with a cool soothing gel that acts immediately to relieve the symptoms of a burn, prevent further skin damage occurring, and sterilise the wound.
Our Price From £2.23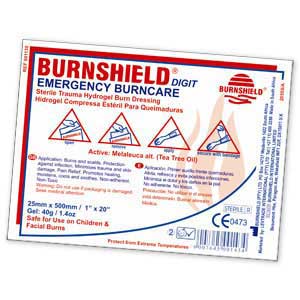 The Handle and Handle wet wipes have been specifically designed to be highly effective at removing germs and be gentle to the skin at the same time. These wet wipes are able to kill 99.9% of all bacteria, including viruses such as Listeria, Influenza and E Coli.
Our Price From £55.55
This kit contains all of the necessary equipment and fluids which are required when treating debris in the eye. This includes an eye wash fluid which is designed to help flush out any objects in and around the eye, with a lid which can be used as an 'eye bath' to correctly wash the eye. This kit also comes equipped with two sterile eye dressings which can be applied if and when necessary.
Our Price From £9.50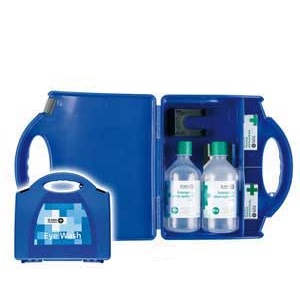 Suitable for families and the workplace
Our Price From £28.59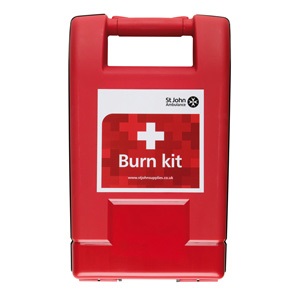 These Saline Eye Wash bottles and phials provide the necessary flexibility to fit any storage need. The phials can be stored as part of a larger first aid kit within the workplace and the wash bottles can be used as a part of a specific eye care kit, depending upon what is already in place.
Our Price £1.38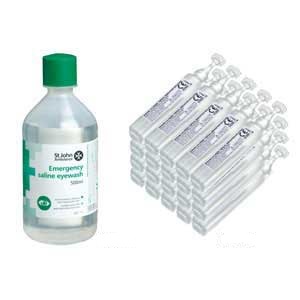 It is simple to use and almost any adult can apply this dressing either on his or her own, or with the assistance of someone else.
Our Price From £0.33