Upcoming Deals Week 44 (2014)
Dear Affiliates,
Deals of the week
03/12/2014
Triton T30i BQ3A3034I Handwash 3kW Oversink Water Heater
£79.99 to £42.99 Save: £37.00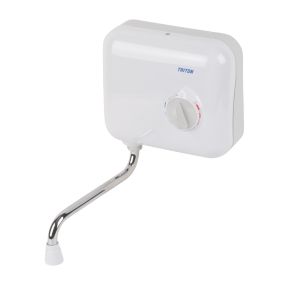 05/12/2014
Hamilton Prestige 5 Piece Brush Set
£34.99 to £19.99 Save:£15.00

Other Deals
03/11/14 - 21/12/14
Great Savings on Heating Essentials
20/11/14 - 07/12/14
Save 10% off big brand PPE with code NEWPPE10
03/11/14 - 21/12/14
Great Value product recommended by the trade over 750 Trade value lines
28/11/14 - 21/12/14
Keter Folding Workbench
£59.99 to £49.99 Save:£10.00

Due to recent issues regarding old orders Screwfix have decided to make a change to their terms and conditions. Screwfix have decided to stop allowing orders to be queried once 6 months have passed, it is felt that 6 months is more than ample time to raise any issues with the order. The exact wording from the terms and conditions is listed below. If you have any issues regarding this change please don't hesitate to get in contact.
Old orders
Orders older than 6 months are considered confirmed. Affiliates cannot query orders once 6 months have passed since the date of purchase, if they do the order will automatically be declined.
Remember to replace !!!ID!!! with your own Publisher ID.
Happy Promoting
The Screwfix Affiliate Team