---
Up To 75% Off Selected Styles in the Ladies Sale at Sock Shop
Get up to 75% off selected styles in the Ladies' Sale here at Sock Shop.
Click here to find out more.
Everyone should have at least one pair of 'proper' sheer tights to fall back on, and our own SockShop 10 Denier Classic Nylon Tights are absolutely that – fine quality, Italian-made tights with a reinforced body and a form-flattering sheen finish to give your legs that oiled lustre.
Was £3.99
Now £2.99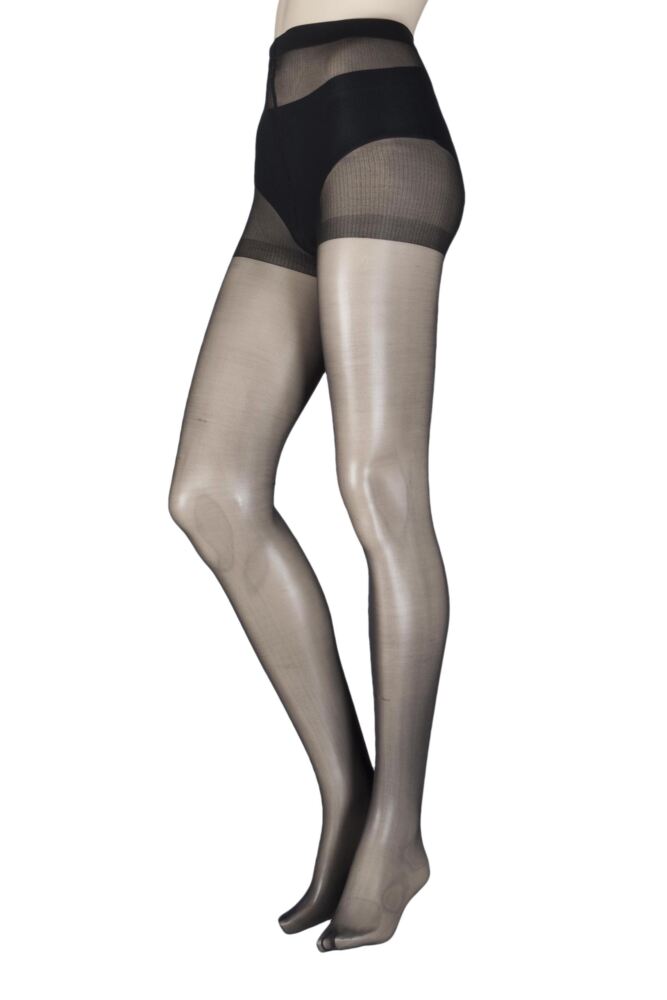 These 97% Pearl Cotton knee highs will keep your feet and legs encased in luxurious comfort.
The Mercerised Cotton gives them extra strength and a gorgeous sheen finish, perfect for adding that touch of elegance to any outfit.
Beautifully smooth and soft to the touch, they are ultra fine for a great fit and an on trend look.
Was £5.99
Now £2.99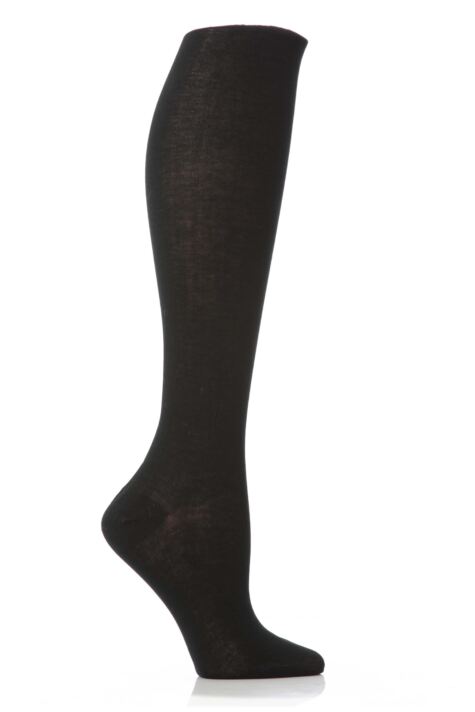 If you expect more from your knee highs than looks, you'll enjoy the exquisite softness of these great Elle Wool Blend Knee High Socks, made in a viscose/wool mix that delivers a fine, soft and silky yet superbly warm knit.
The tops have a double layered stretch welt to keep them securely in place without undue tightness, while right at the other end, hand linked toes for smooth seams increase the comfort level and luxury feel of these socks even more.
Was £8.99
Now £3.99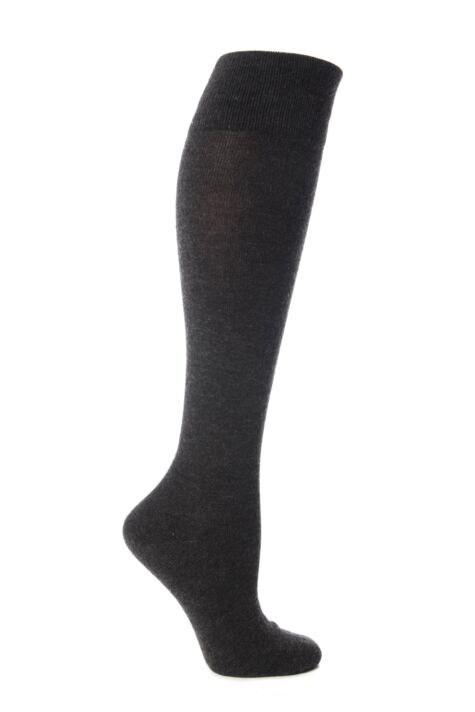 Ideal under trousers, these 10 denier ankle high socks are a great choice for all day comfort.
The Lycra content ensures a superb fit, while the soft, stretch top prevents any irritation and doesn't mark your skin.
Was £2.99
Now £1.49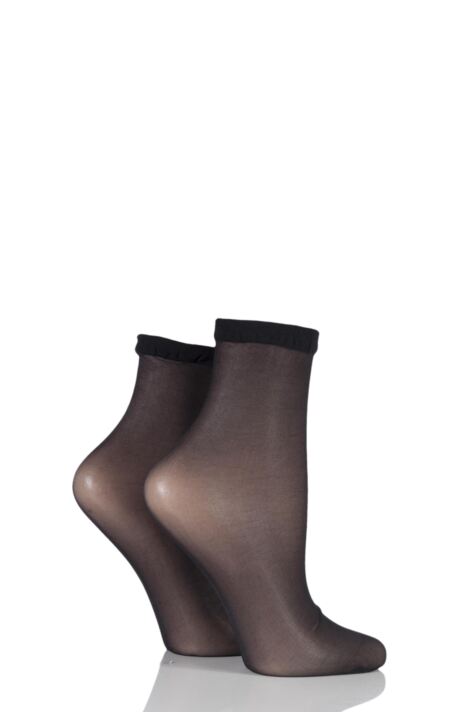 The perfect everyday wear knee highs, these 10 denier socks are a classic wardrobe essential. Ideal for wearing under trousers or jeans, they have a soft, sheen finish that's silky smooth to the touch.
The soft, stretch top is designed to keep legs feeling comfortable all day without leaving marks on your skin, and the reinforced toes prolongs the life of these clever, versatile little socks.
Was £3.99
Now £1.99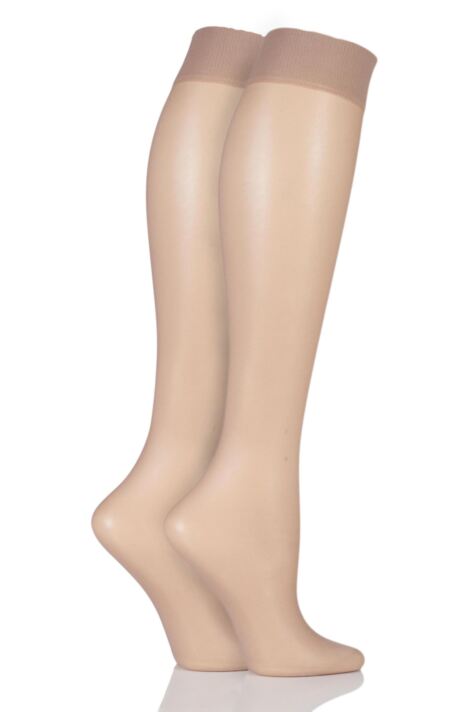 Pretty, soft and unashamedly feminine, these Elle Dainty and Delicate Floral Ankle Socks deliver some instant girly glam to your feet, no matter when you wear them. They look equally good with strappy shoes, or sandals for the warmer months.
The fine, light cotton rich two colour weave is manufactured in flowing floral patterns, with the two shades used to create a double 'ruffle' at the elasticated tops. You get two contrasting pairs of anklet socks in each pack.
Was £7.99
Now £3.99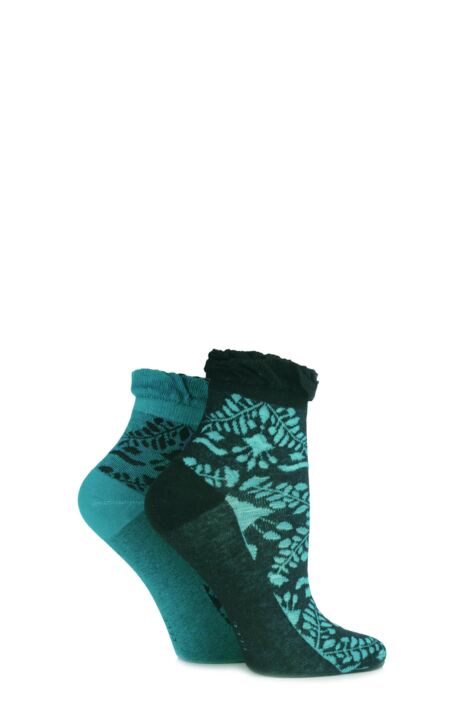 In a twin pack of textured styles, these Elle Floral and Fair Isle Patterned Knee High Socks are lovely-looking, with subtle damask-woven designs creating their single shade motifs. Both pairs of knee high socks are lightweight and fine, with an opaque weave for a dense, even leg colour.
The knee high socks have strongly elasticated ribbed welts to help them stay in place and have plain soles and toes for added comfort. Team them with skirts, shorts or boots for a colourful accent to your outfit.
Was £7.99
Now £4.00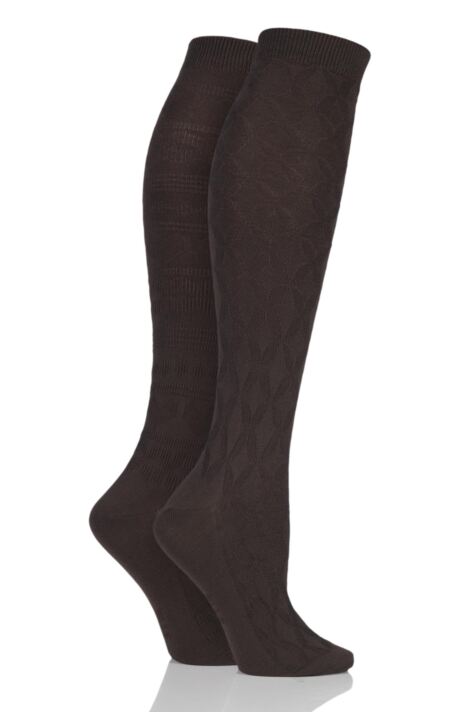 Cute and cosy in pretty pastel shades, these Dare To Wear socks are a cheerful reminder that life can be a total hoot if you let it!
These I'm Having A Hoot Socks make a great gift that will always raise a smile with their cartoon owl and slogan.
Was £2.99
Now £1.99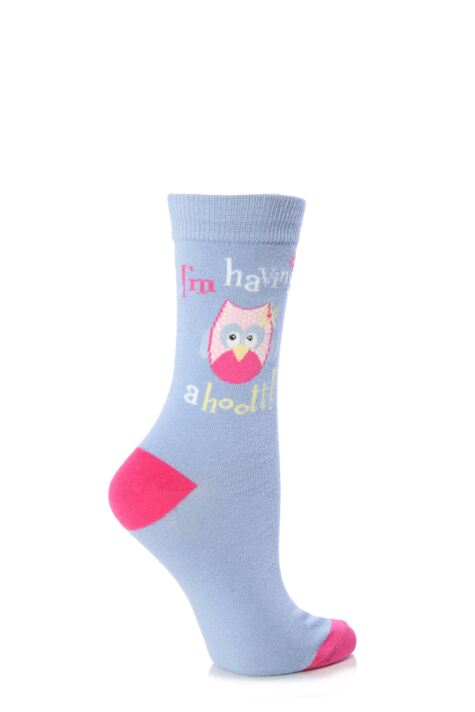 An all-purpose protective sock for anyone who wears work shoes on a daily basis, unisex Thorlos Work Wear Crew Socks are constructed with unique THOR-LON fibres, and with padding specifically engineered for the demands of tactical and duty boots. That combination is clinically shown to reduce blister, pain, pressure, and moisture.
Was £12.99
Now £9.74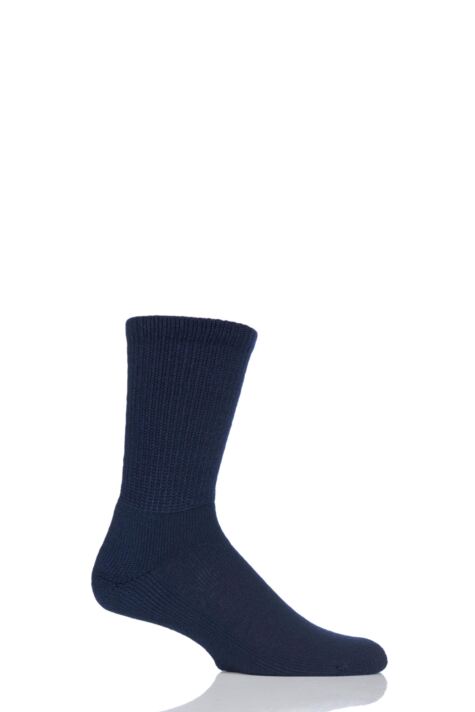 Super-soft, warm and comfortable for brisk days out or indeed, any cold environment, Elle Winter Soft Stripe Tights are a colourful addition to brighten up any cold weather outfits.
The dense, stretchy opaque tights have an elasticated waist, and flat seams for extra comfort along with a smooth line under clothes.
Was £8.99
Now £4.50