UP to 70% OFF RRP on Home Decor: Sofa and Armchair Covers and Blinds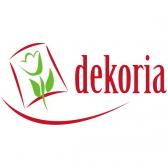 UP to 70% OFF RRP on home decor. Deep discounts on Sale items and additional 20% OFF with code %%SALE until 30th Sep 2015.
Please email ali@dekoria.co.uk for more details or to join our programme (Affiliate Window ID 6133).
Tags: 20% extra off sale, sale, sale up to 70% off, up to 70% sale