---
Up To 70% Off Medicines Clearance at Chemist Direct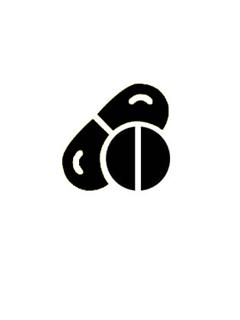 Save Up To 70% on Medicines Products at at Chemist Direct.
Offer expires - Midnight 31.03.20.
Click here to find out more.
Clove Oil BP is a cure to stop toothaches and temporary relieve the pain.If you have toothache, you should always see your dentist but for temporary relief you can rub clove oil along your gums to help with the pain.
Was £2.21 Now £0.66

Optrex Double Action Itchy Eye Drops help you to restore the balance of your eyes' protective layer.
Was £9.99 Now £3.00

Safe and Sound's Small/Medium Knee Support provides comfortable and continuous support with gentle compression to injured or weak knees. Size Small/ Medium.
Was £4.58 Now £1.37

provides effective support for the elbow from sprains and strains or prevention during sporting activities. It can also help reduce the swelling and pain associated with injuries. Specially designed knit around the elbow region accommodates free movement during wear.
Was £12.98 Now £3.89

Aquastop Adult Size Long Leg 97cm is a waterproof cast and bandage protector, suitable for someone who is post surgery or who has broken their leg.
Was £12.99 Now £3.90

Feminesse Menstrual Cup (Foldable) offers a PH and environmentally friendly alternative for tampons or sanitary towels. It can be worn day and night and is suitable for use during exercise or swimming.
Was £17.99 Now £5.40

Get support for elbow injuries. Available in 5 different sizes.
Was £21.98 Now £6.59

Actimove GenuFast Small knee support is designed to provide effective support immediately after injury or during rehabilitation from strains and sprains or to prevent re-injury during activities such as sport.
Was £13.99 Now £4.20

Iglu Rapid Relief Gel is a fast working treatment, providing soothing pain relief from common ulcers, sore gums and denture rubbing.
Was £4.40 Now £3.08
Refill your Scholl Velvet Smooth Pedi Exfoliator and keep the softness going.
Was £14.99 Now £4.50