---
Up To 50% Off Now On At Cuckooland.com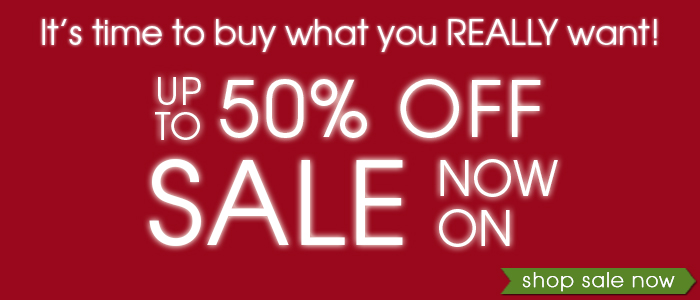 Here at Cuckooland we bring you Up to 50% off in our sale to say Happy New Year. Choose from Home and Garden Furniture and Accessories along with Gifts for Everyone - but hurry, this offer and products are subject to available stock.
Our exquisite Occasional Tub Chairs are crafted in sumptuous Cotton Velvet from Designers Guild and available in three glorious pastel colours. These luxurious occasional chairs are suitable not only for the bedroom but also as a unique focal piece in a hallway, lounge or study. Handmade in the UK and finished in high quality cotton velvet, each chair features an exquisite scroll top with delicate velvet buttons. The hardwood frame and carved legs are made from beautiful beech wood. This chair with add a touch of designer elegance to any home setting. We love our stunning Velvet Occasional Tub Chairs and we know that you will too.
Was £295.00
Now £195.00
Save £100.00
Best Price on the Web! This Childrens London Bus Bed is a unique, London themed, bunk bed, which is perfect for any child's bedroom. Finished in red lacquer, and with all the traditional London bus numbers and destinations, your kids will be enjoying an adventure every bed time. This is our most popular Boys Bus Bunkbed. Why not add your own nameplate!
Was £399.00
Now £319.00
Save £80.00
Part of our range of Unique Children's Beds. This beautifully crafted Limited Edition Life House Mid Sleeper Bed in Treehouse Style Design from Lifetime is made from the best solid knot free pine and hand crafted in Denmark. It features a whitewash finish applied to solid pine to preserve the natural beauty of the wood, treated with a combination of lacquer, wax and pigments. This luxury kids bed features a partially covered top cabin with open window, step ladder and an area below where you can add a mattress or use as a play, reading or study area. * Don't miss out * As these are a Limited Edition design from Lifetime, once we have sold all our stock they are gone! This unique kids bed is perfect as a boys or girls beds with a reversible 'boys only' or 'girls only' sign.
Was £1,495.00
Now £995.00
Save £500.00
Nothing says class like this wonderful 100% silk pocket square in black and white spot design. From British designers Tyler and Tyler this beautifully woven fashion accessory are the perfect attire for any soiree and occasion.
Was £34.95
Now £14.95
Save £20.00
Have you ever wanted to create your own cheese from home? Now you can make your own cheese under an hour with The Big Cheese Making Kits. Each luxury set contains everything you need to create your own delicious home made fresh cheese, all you need is a little milk, a spoon and a pan. Each kit contains enough ingredients to create 10 batches of cheese and each batch makes around 2lb of cheese! This fabulous set is simple, fun and a great activity for children too. A great gift idea for all ages.
Was £22.50
Now £16.95
Save £5.55
These ingenious little Hot Dog Sausage Skewer Pops from Well Done (the guys who brought us the Social Table Top BBQ) lets you cook up to 4 Hot Dogs at once, then simply snap them off one at a time to eat like a pop or place in a bun - the choice is yours.
Was £7.95
Now £2.99
Save £4.96
The perfect sewing products for people of all skill levels from beginners to keen threading enthusiasts. This particular item is packed in a lovely vintage style tin that holds all of the tools safely in place for travels. Contains thread, scissors, pins, a tape-measure and other useful tools. Brilliant unique gift idea for Christmas and other occasions.
Was £7.95
Now £5.95
Save £2.00
The small and mighty Packit Mini Cool Bag, inspired by a single mum of 3 and her children in California, US, is the first cool bag that actually cools and is great for healthy kids school lunches, picnics and outings thanks to its unique and patented freezable features. Seen here in jazzy Pink and Animal print, the walls of the Packit are lined with a safe freezable gel and you can fold up the entire bag and put it straight in the freezer. It can then keep a small meal and a 340ml drink chilled for up to 10 hours the next day; so the excuse 'my lunch went all warm - that's why I didn't eat it!' will be a thing of the past! 2015 sees a new range of fantastic designs from Packit so there's something for every boy and girl (and of course adults!).
Was £14.95
Now £11.95
Save £3.00
This smoothpack is the perfect way to take healthy food with you on the go. SmoothPacks comes in two sizes, 250 ml sportspacks or 125 ml snackpacks, the perfect size for kids' food or a fruity smoothie snack. The packs can be stored in the fridge or freezer, and the entire system is dishwasher friendly. A perfect way to kick start and support a healthy eating regime for weaning babies, growing toddlers, kids and adults alike. Pre-blend your smoothie or homemade baby food, or mix directly in the station using a hand blender, and when ready, simply press the plunger to fill the sachets, then refrigerate or freeze pouches for when you need them.
Was £19.95
Now £14.95
Save £5.00
Yes, you did read that correctly - a Padlock made from chocolate! Schokolat are a Surrey based company in the UK creating truly unique edible delights based on every day objects. Made from 60% Cocoa Belgian Chocolate, they make a fabulously unexpected gift, sure to go down a treat with everyone. An ideal gift for Father's day, birthdays and any other occasion you can think of when the normal box of chocs just won't do. This Chocolate Padlock is great gift for chcolate lovers and security personnel alike!
Was £11.95
Now £8.95
Save £3.00