---
Up To 40% Off In January At One Garden

One Garden are Delighted to bring you up to 40% off this January on a range of desirable sheds, garden buildings, landscaping, play equipment items and much more. All designed to fulfil your gardening needs and aspirations - but hurry, you only have until the end of this month to enjoy these offers.
Wood, metal or plastic? Apex roof or pent? From a petite 5' x 3' to an epic 30' x 12'? We offer our sheds in a wide variety of sizes and styles to suit almost any garden. Your garden shed doesn't have to be simply for storing your lawnmower and tools, why not use your imagination...
This metal shed benefits from standard features which include rust-free screws, a ventilated and high-gabled profiled roof and free anchor bolt fixings; to secure the shed to your concrete or paved solid base. The double door is of the sliding variety, being complete with handles holed to accept a customer-supplied padlock and an overlapping feature to keep the weather out.
Usual Price £419.99
Now Only £389.95
Save £30.04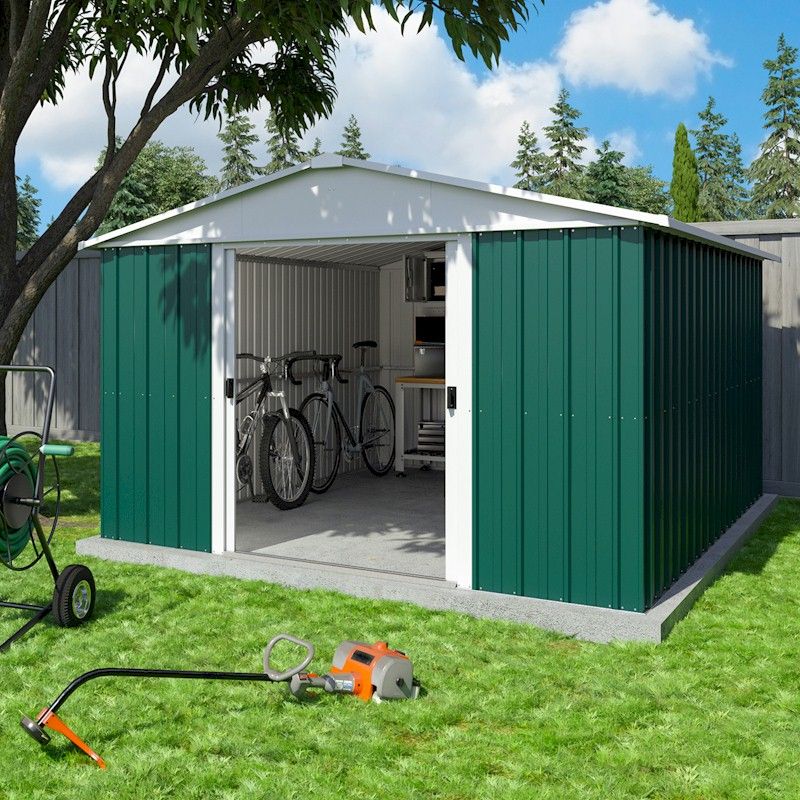 This strong and durable plastic shed range, built using polycarbonate plastic profiled sheeting supported on a rust-free aluminium framing, will offer reliable service for many years without the need of costly maintenance; just a wash now and then will do.
Usual Price £699.99
Now Only £669.95
Save £30.04 Whether you choose one of our functional wooden, metal or plastic garden sheds to solve a storage requirement or an attractive summerhouse to create a relaxing garden feature, you can trust One Garden and its renowned manufacturing partners to reliably service your shed or garden building order with care.
Constructed of pressure treated, square-edged boards with airflow gaps to encourage the drying of the logs stored within.
Usual Price £184.99
Now Only £145.95
Save £39.04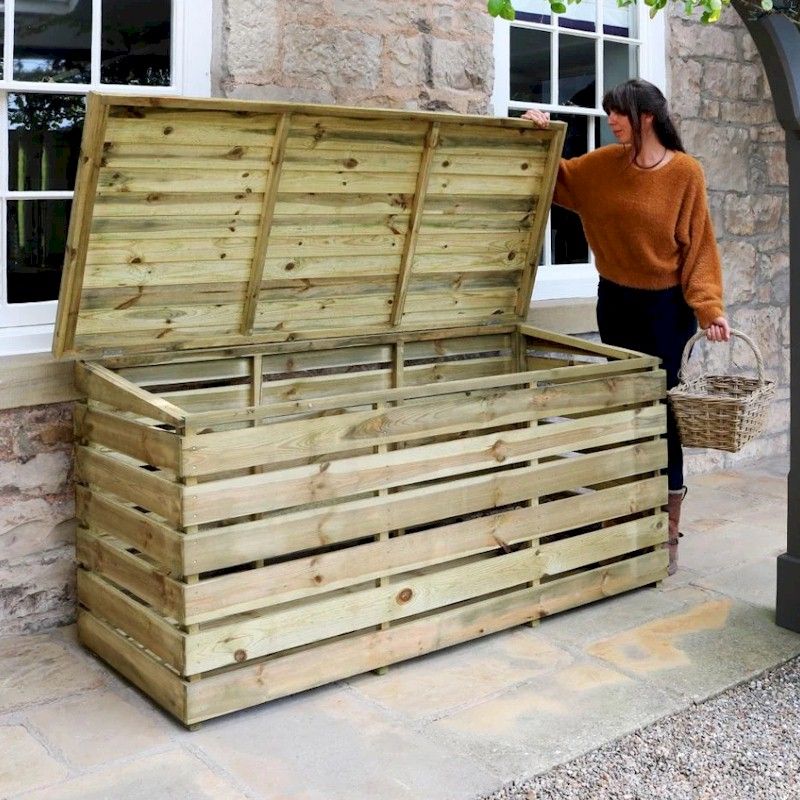 Made from pressure treated timber throughout, the tool store element is made from tongue and groove; the log store section is made from square-edged, slatted boards to allow the best airflow for your logs.
Usual Price £239.99
Now Only £189.95
Save £50.04 To create form, flow and a structured layout to your garden, you firstly should consider the desired hard landscaping aspects of the garden. You'll need to create good clean lines and a purposeful layout, whether that's to position a decked patio in the sunniest spot you have or to create a retained area due to awkward sloping ground. At least once the hard landscaping is sorted you'll have the pleasure of moving onto the planting phase to complete your own oasis.
Zest Mini Pickets are pressure treated sections of 1.15m long picket fence sections with integrated ground spikes used for installation. Each pack contains four mini picket sections, enough to cover 4.6m linear distance. Each vertical pale has a rounded top. Supplied unpainted.
Usual Price £39.99
Now Only £29.99
Save £10.00
Zest Decking tiles are 50cm square sections of pre-mounted decking boards. Each tile consists of lengths of 15mm thick, shaped decking boards mounted on 15mm thick joists. Each pack contains 4 tiles, enough to cover a 1m x 1m square (2 tiles x 2 tiles) or alternatively a long thin 0.5m x 2m (1 tile x 4 tiles) Can also be used as lawn gravel edging or embellishment of potted plants. Can be used to cover a tired old patio or pre-existing decked area.
Usual Price £39.99
Now Only £32.99
Save £7.00 Here's One Garden's extensive range of play things for all the kiddies out there. From the playhouses for youngsters to hide and play in, to the climbing sets and swings as they get older. Let their imaginations run as free as they are in the safety and comfort of your own garden.
Several small, multi-level windows are placed around the walls of the Command Post Playhouse, along with hinged slatted window apertures (these are not glazed). A low door is used for access on one face.
Usual Price £479.95
Now Only £465.55
Save £14.40