Up To 40% Off Best Sellers at Hearing Direct US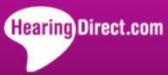 ---
Up To 40% Off Best Sellers at Hearing Direct US
Save Up To 40% Off Best Sellers at Hearing Direct US.
Amazing savings off best sellers! Grab some amazing bargains on the most popular products.
Offer expires - Midnight Tomorrow 04/02/21.
Click here to find out more.
For the best performance of your hearing aid, make sure that the wax filters are clean and replaced regularly.
Was $14.99 Now $13.49
The Power One hearing aid batteries have consistently delivered stable and sustained power to more hearing aids than any other battery in the world.
Was $27.90 Now $19.99
Pack of 10 Comfort Open domes. Grey in colour. Available in 5 different sizes: 5mm, 6mm, 7mm, 9mm and 11mm sizes.
Was $13.99 Now $12.59
Single Concha Lock. Attaches to a Siemens Click receiver wire/tubing. Improves retention of the receiver wire in the ear canal.
Was $2.59 Now $2.33
Oticon hearing aids and accessories provide high-performance hearing solutions. They manufacture a number of top devices, as well as the essential accessories you need to complement your digital hearing aids.
Was $19.99 Now $17.99
Ear wax is one of the main causes of hearing aid malfunction. During daily use, ear wax can work its way into the sound outlet of your hearing aid and partially or completely block the passage of sound.
Was $8.99 Now $8.09
One of the most popular battery brands, Rayovac has a strong reputation for both reliability and value.
Was $29.90 Now $19.99
Used to replace wax guard on many In The Ear Hearing Aids. Should be checked daily for wax build up, and changed when necessary.
Was $41.99 Now $24.99
Includes six individual tabs with two prongs on each. Use the empty prong to pull out the old wax guard and replace it with the new one provided on the second prong. Oticon has designed this system to be as easy-to-use as possible - there is only one way to use the 'prong' tool and very little chance that a used filter can be re-inserted on a hearing aid by accident.
Was $14.99 Now $13.49
The tulip domes have been designed purposefully for the GN range. Currently compatible with ENYA and LiNX2 devices.
Was $19.99 Now $17.99