Up to 30% Off Summer Tops @ Evans Clothing!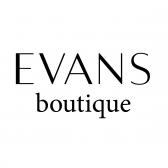 View this email online if it doesn't display correctly
Dear Affiliates,
We hope you're well! We have some new exciting offers for Evans - don't miss this chance and get ready for summer with some new clothing!
Offer: Up to 30% off Summer Tops!
Dates: Wednesday, 18 July - TBC
Offer: Up to 60% Off Sale
Tags: Clothing, discount, discounts, fashion, high street clothing, high street fashion, last chance, plus size, Plus Size Clothing, plus size fashion, promo, promotins, promotion, sale, summer sale, women clothing, womenswear