UP TO 30% OFF IN THE PEBBLE GREY SUMMER SALE!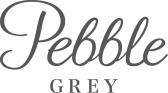 Save up to 30% on a range of illuminated mirrors and cabinets in our summer sale! We've hand selected a collection of our most popular selling products to celebrate summer this year. Just browse our summer sale and see if there's anything you like!
Sale ends on Sunday 9th August 2015.