Up to 30% off BBQs - plus 10% off vouchercode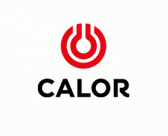 Calling all affiliates.....
The may bank holiday is just around the corner so there's no better time to be promoting these fantastic market leading BBQ deals.
Our top of the range Broil King Baron 320 BBQ has a 30% discount.
Was - £449.99 
Now - £314.99
<a href="http://www.awin1.com/cread.php?awinmid=5176&awinaffid=!!!id!!!&clickref=&p=http%3A%2F%2Fwww.calor.co.uk%2Fbroil-king-baron-320.html" onmouseover="self.status='http://www.calor.co.uk/broil-king-baron-320.html'; return true;" onmouseout="self.status=''; return true;" target="_top">Broil King Baron 320 gas BBQ</a>
Landmann Triton 2 burner gas BBQ  - 30% discount
  Was - £289.99
  Now - £199.99
<a href="http://www.awin1.com/cread.php?awinmid=5176&awinaffid=!!!id!!!&clickref=&p=http%3A%2F%2Fwww.calor.co.uk%2Fshop%2Flandmann-triton-2-burner-gas-bbq-2.html" onmouseover="self.status='http://www.calor.co.uk/shop/landmann-triton-2-burner-gas-bbq-2.html'; return true;" onmouseout="self.status=''; return true;" target="_top">Landmann Triton 2 burner gas BBQ</a>
Plus we have our 10% off all BBQs, patio heaters and accessories with our vouchercode SUMMER10 that is valid until 31st May
<a href="http://www.awin1.com/cread.php?awinmid=5176&awinaffid=!!!id!!!&clickref=&p=http%3A%2F%2Fwww.calor.co.uk%2Fshop.html" onmouseover="self.status='http://www.calor.co.uk/shop.html'; return true;" onmouseout="self.status=''; return true;" target="_top">10% off BBQs and patio heaters - SUMMER10</a>
With these fantastic prices and 5% commission, there is some great commission to be made. Please get in touch if you have any ideas/suggestions
Happy selling
Nicola
nbrereton@calor.co.uk
01926 318507
Please remember to replace the  '!!!id!!!' with your publisher ID 
Tags: Barbecues, BBQ deals, BBQ offers, BBQ voucher code, bbqs, Broil King, Broil King BBQs, Calor Gas, Gas BBQs