Up to 25% off mystery discount – this weekend only!

Hi affiliates,
We're treating you this weekend to some amazing offers, from a mystery discount with up to 25% off to 30% off 30 best-selling products, we have it all!
Please see below for full details of the offers, let me know if you need anything more.
If you need any further information or images, please don't hesitate to get in touch. Also, if you're interested in booking in exclusive activity, just drop me an email and we can discuss further.
Extended – save up to 25% off with our mystery discount!
Top tip: the discount is very good at the moment, try it out now!
Code: SHHH
Code:
http://www.awin1.com/cread.php?awinmid=3337&awinaffid=!!!id!!!&clickref=&p=http://www.hqhair.com/home.dept
This will be live until Monday so make the most of it! Exclusions apply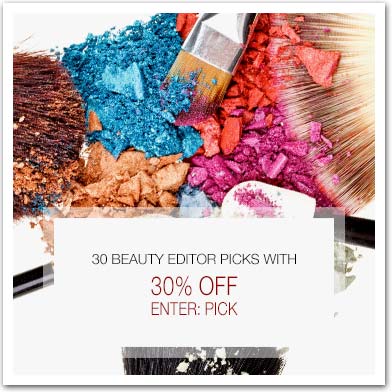 30% off 30 of our favourite products! Including Egyptian Magic, Real Techniques, Bio Oil, Yu-be, Macadamia, St Tropez and many more!
Code:
http://www.awin1.com/cread.php?awinmid=3337&awinaffid=!!!id!!!&clickref=&p=http://www.hqhair.com/health-beauty/offers/30-off-30-beauty-editor-picks.list
Valid until the 8th of April



20% off plus free mini Elixir for colour-treated hair when you buy two from the Kerastase range
Code:
http://www.awin1.com/cread.php?awinmid=3337&awinaffid=!!!id!!!&clickref=&p=http://www.hqhair.com/health-beauty/brands/kerastase.list
Valid until the 7th of April



25% off Redken plus free 50ml Diamond oil conditioner when you buy two from the range
Code:
http://www.awin1.com/cread.php?awinmid=3337&awinaffid=!!!id!!!&clickref=&p=http://www.hqhair.com/health-beauty/brands/redken.list
Valid until the 7th of April



Save up to 25% off selected Skin Doctors plus receive a free In-growing hair lotion worth £12.20 when you spend £30 on Skin Doctors
Code:
http://www.awin1.com/cread.php?awinmid=3337&awinaffid=!!!id!!!&clickref=&p=http://www.hqhair.com/health-beauty/brands/skin-doctors.list
Valid until the 7th of April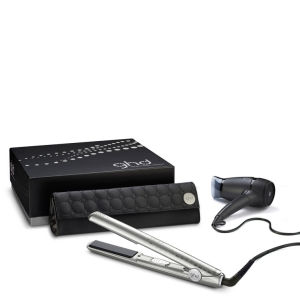 Save £40 off the GHD Shimmering Silver Deluxe Set including hair dryer and heat resistant vanity case plus free next day delivery, now only £115
Code:
http://www.awin1.com/cread.php?awinmid=3337&awinaffid=!!!id!!!&clickref=&p=http://www.hqhair.com/ghd-v-shimmering-silver-deluxe-set-uk-exclusive/10866118.html
Valid while stock lasts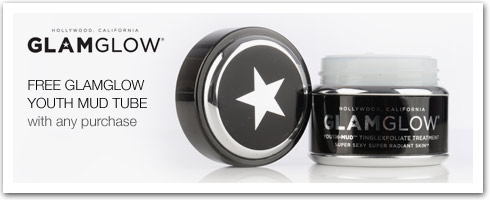 Free Glamglow Youthmud worth £14 when you buy any Glamglow product
Code:
http://www.awin1.com/cread.php?awinmid=3337&awinaffid=!!!id!!!&clickref=&p=http://www.hqhair.com/health-beauty/brands/glamglow.list
Valid while stock lasts
Don't forget, these offers are still live until next week, perfect for promoting this weekend!
10% off HQhair Code: TENAPR
Code:
http://www.awin1.com/cread.php?awinmid=3337&awinaffid=!!!id!!!&clickref=&p=http://www.hqhair.com/home.dept
Valid until midnight on the 8th of April Exclusions apply
15% off when you spend £45
Code: FORTY15
Code:
http://www.awin1.com/cread.php?awinmid=3337&awinaffid=!!!id!!!&clickref=&p=http://www.hqhair.com/home.dept
Valid until midnight on the 8th of April Exclusions apply
10% off L'Occitane plus receive a free L'Occitane gift worth £17 when you buy any two from the range
Code: LOCCI
Code:
http://www.awin1.com/cread.php?awinmid=3337&awinaffid=!!!id!!!&clickref=&p=http://www.hqhair.com/health-beauty/brands/l-occitane.list
Valid until midnight on the 8th of April Exclusions apply
If you require any further information or images, let me know and I'll be happy to help.
To keep on top of our best offers, check out our regularly updated Offers page - Special Offers | HQHair.com
Thanks, Clare and the HQ Hair Affiliate Team (Part of The Hut Group) Thehutgroup@affiliatewindow.com
Other related programmes from The Hut Group include: Look Fantastic    Beauty Expert Mankind and more

Vote for Us – "Industry Choice of Partner Award"
Industry Choice of Partner*?*Performance Marketing Awards 29 April 2014