Up To 20% Off Mustela Products at Chemist Direct
---
Up To 20% Off Mustela Products at Chemist Direct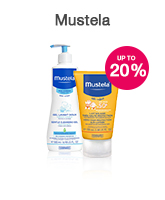 Save up to 20% on Mustela Products at Chemist Direct.
Offer expires - Midnight 31.10.19.
Click here to find out more.
Mustela Vitamin Barrier Cream 123 is an innovative cream that completely tackles skin discomfort associated with diaper rash. It prevents and soothes diaper skin discomfort with each change and continually recovers the cutaneous barrier.
Was £6.95 Now £5.56

Sterile single-dose vials of physiological saline solution recommended for the daily wash or cleaning of the nose and the eyes of the infant, child or adult.
Was £6.50 Now £5.20

Mustela Maternite Stretch Marks Recovery Serum is a post-pregnancy product that reduces the appearance of recent stretch marks. It is fast absorbing with a light, delicate floral fragrance of Musk, Rose, Jasmine, and Marine.
Was £17.95 Now £14.36

Mustela Hydra Bebe Facial Cream provides lasting moisture for your little one skin. It strengthens the cutaneous barrier of the skin and leaves it deeply hydrated and extremely soft.
Was £7.49 Now £5.99

Mustela Stelatopia Emollient Cream 200ml is specially formulated for dry and eczema-prone skin in babies and young children. It works to replenish lipids and soothes the skin using innovative, natural ingredients that intensely nourish even the driest skin.
Was £14.95 Now £11.96

Mustela Massage Oil is an exclusive complex of dermo-protective plant oils that are rich in essential fatty acids. It is enriched with Avocado oil and Vitamin E and is used to protect the skin from chaffing and reinforce the skin barrier and preserve the cellular resource.
Was £8.95 Now £7.16

Discover Mustela Hydra Bebe Body Lotion, formulated using natural Avocado to soften and smooth skin on your baby's body.
Was £14.50 Now £11.60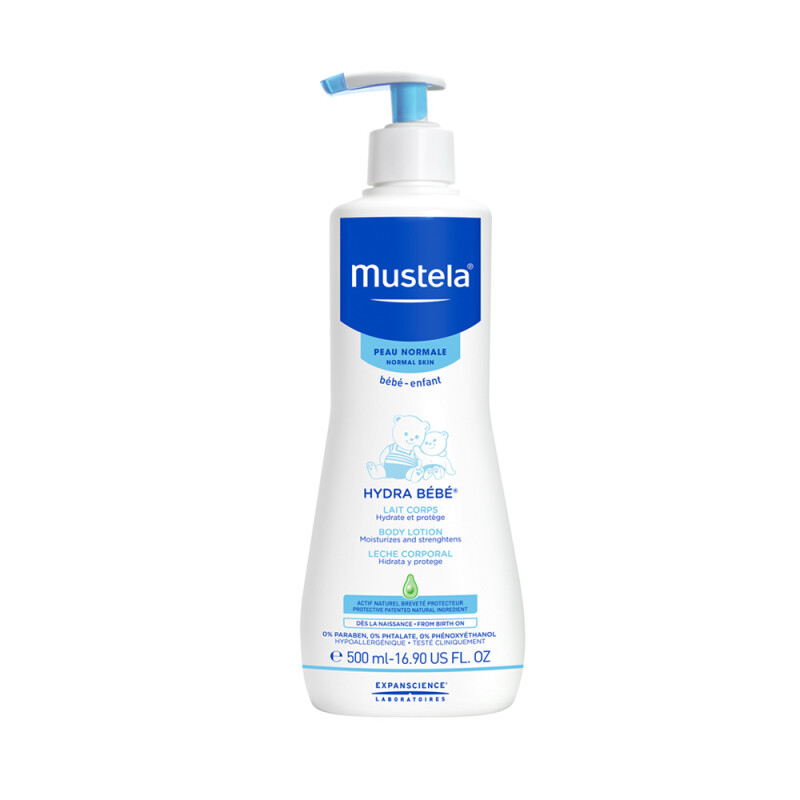 Mustela Skin Freshener is a refreshing cleansing milk for your baby's daily hygiene. This product is ideal for your baby's delicate skin and can be used right from their birth.
Was £7.25 Now £5.80

Mustela Stelatopia Emollient Balm provides targeted relief for extreme dryness on the face and body. It restructures the skin surface and helps to enhance the natural lipids that are found deficient in eczema-prone skin.
Was £15.95 Now £12.76

Mustela Facial Cleansing Cloths are disposable, one-step cleansing cloth specially developed for the delicate skin of your baby.
Was £4.49 Now £3.59