UP TO 20% OFF - All I Want For Christmas Is Gemporia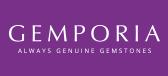 Affiliates, it's that time of the year again, Christmas is coming!
That's why we would love for you to push these amazing offers and make this a luxurious festive period for everyone!
For any more information, please contact the Gemporia Affiliate Team.
Thanks,