Up To 10% Off Spill Response/Cleaning Products at ESE Direct
---
Up To 10% Off Spill Response/Cleaning Products at ESE Direct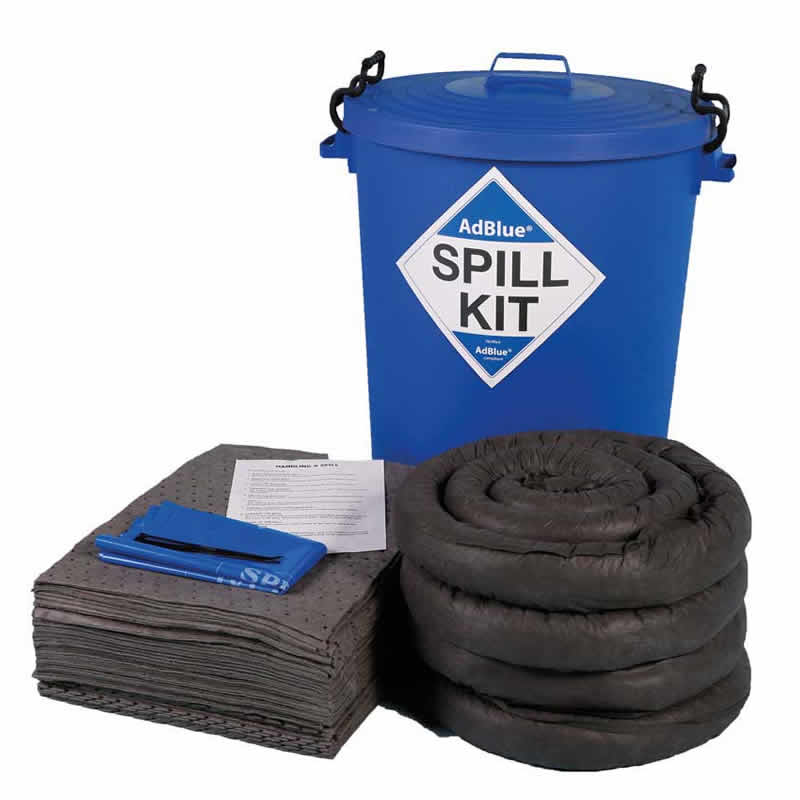 Up to 10% off Spill Response/Cleaning Products at ESE Direct.
Deal with any spillages in the workplace with these great savings available on spill kit products.
Offers expire - Midnight 30/09/2020.
Click here to find out more.
Ideal for use with all oil leaks and spills. Absorbs oils and fuels but not water.
Was £26.08 Now £24.13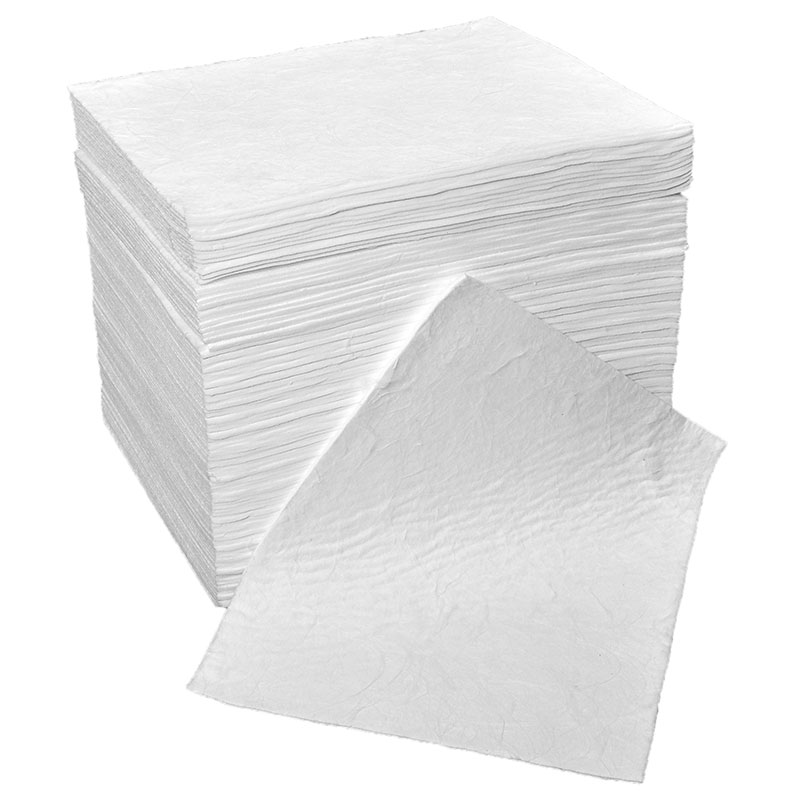 All kits a zipper bag, contain socks, pads, disposal bag and instruction card. Handy storage bag for easy, compact storage of kit contents.
Was £31.13 Now £29.57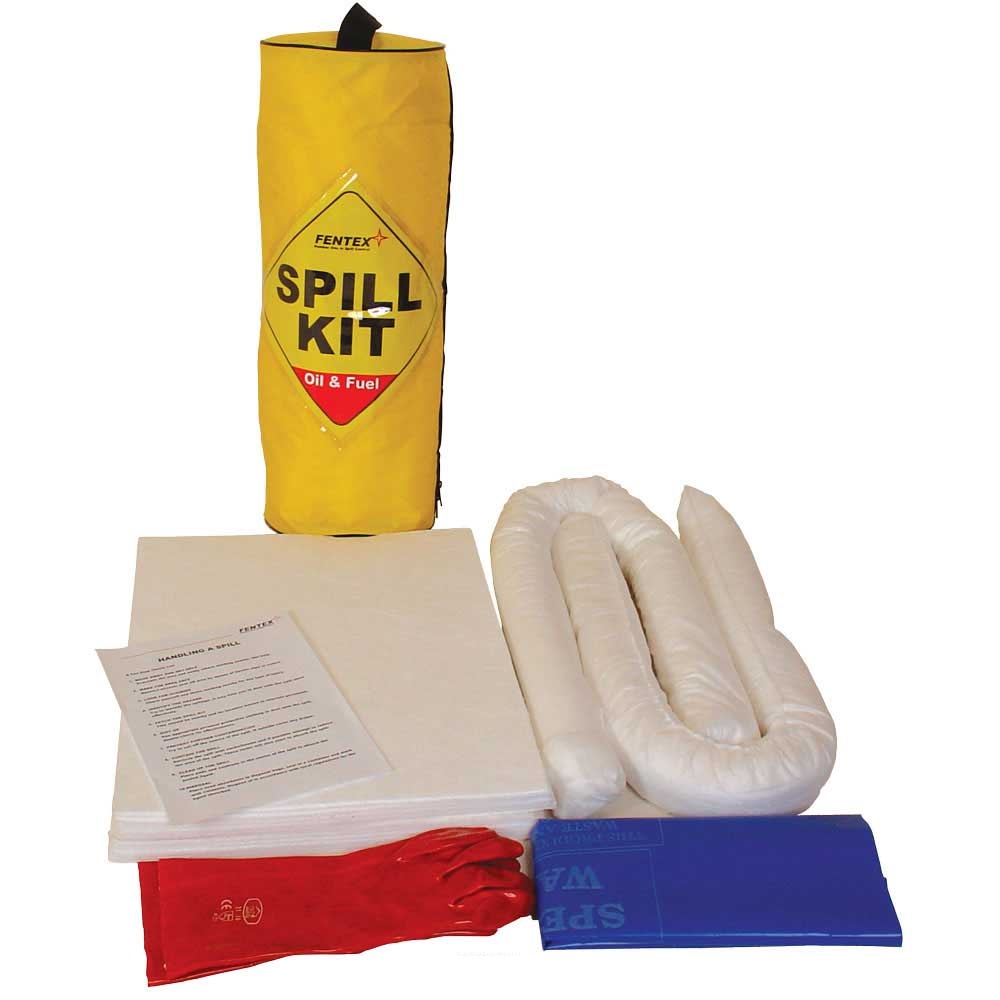 Ideal for companies which regularly transport or refuel their vehicles with oils / fuels from drums and other similar sources.
Was £17.71 Now £16.83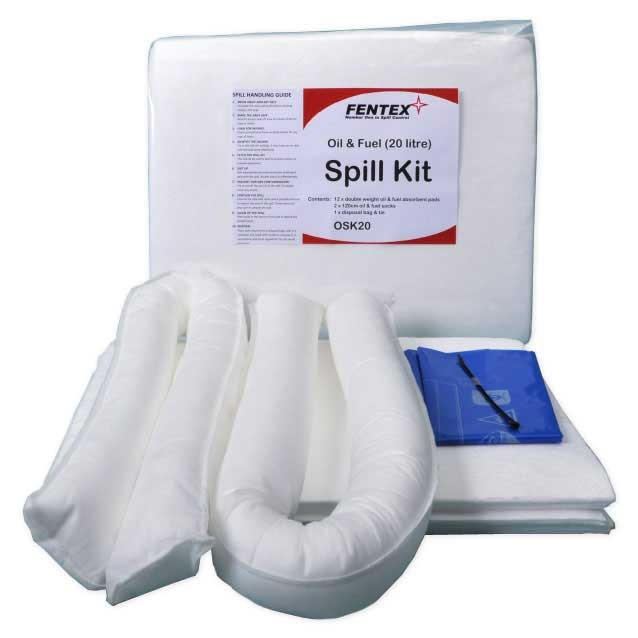 15 or 38 litre spill kits with Flexi-Trays. Kits ideal for use in and around workshops.
Was £36.86 Now £35.02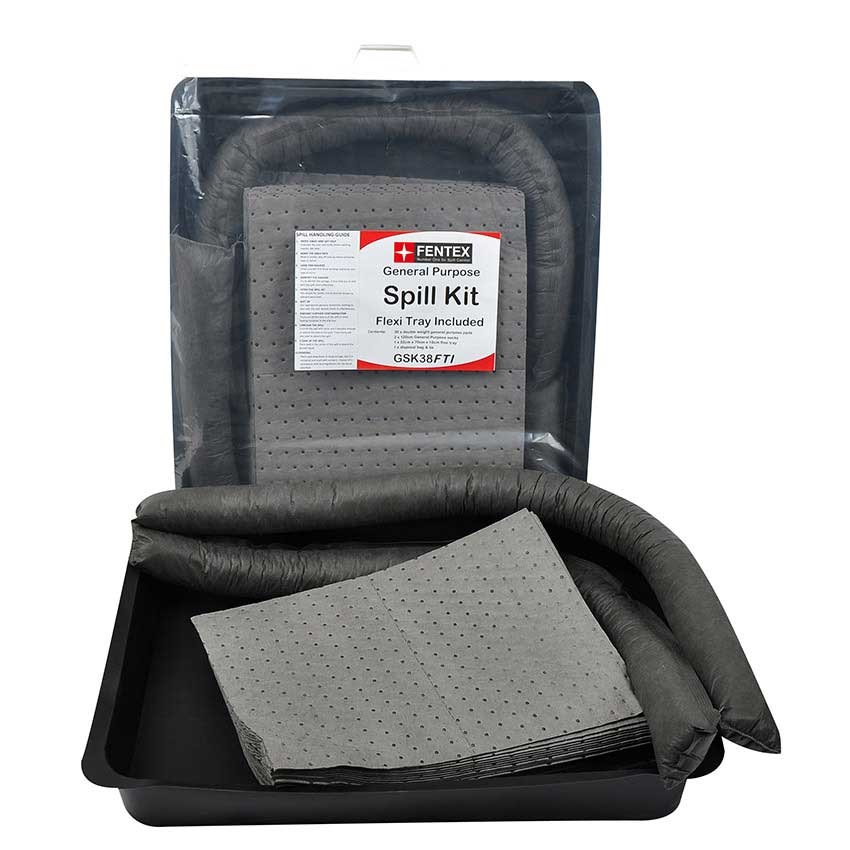 Both of these spill kits are verified AdBlue® compliant. Highly absorbent pads manufactured in melt blown polypropylene.
Was £17.94 Now £16.15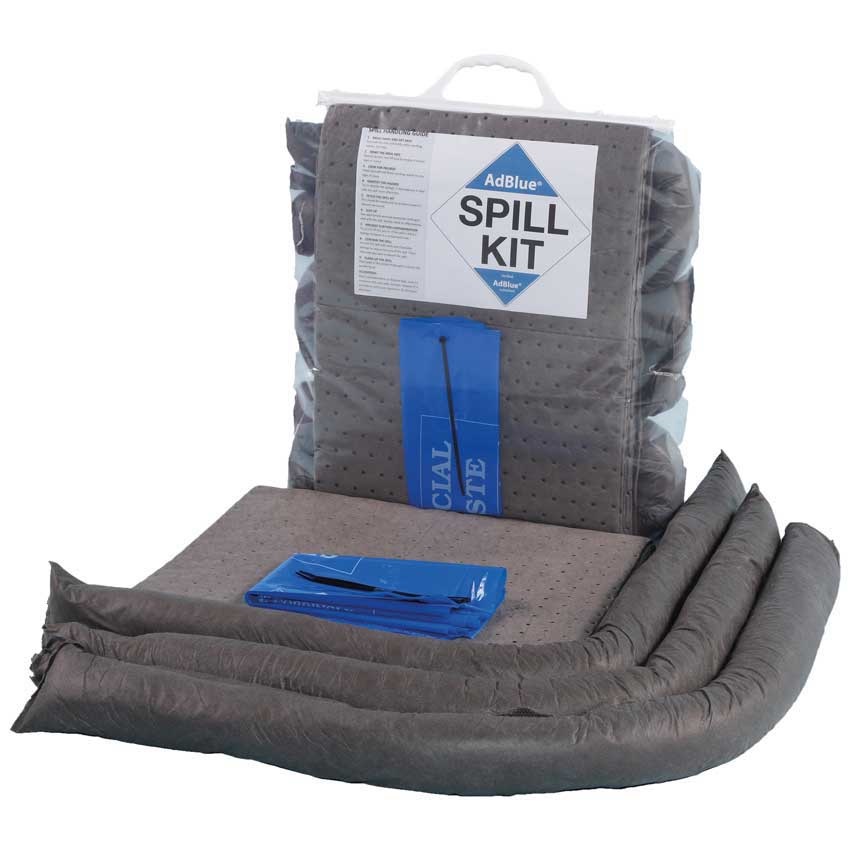 For use with chemical spills. 20, 30, 40, 50 or 90 litre kits available. Tray can be placed under a burst hydraulic pipe or leaking valve.
Was £37.60 Now £35.72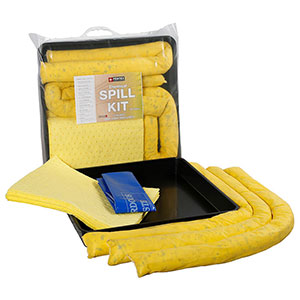 Made from 85% natural recycled materials. For use with all common, non-hazardous fluids, fuel, coolants and oil. Supplied in a handy clip-top bag .
Was £13.32 Now £11.99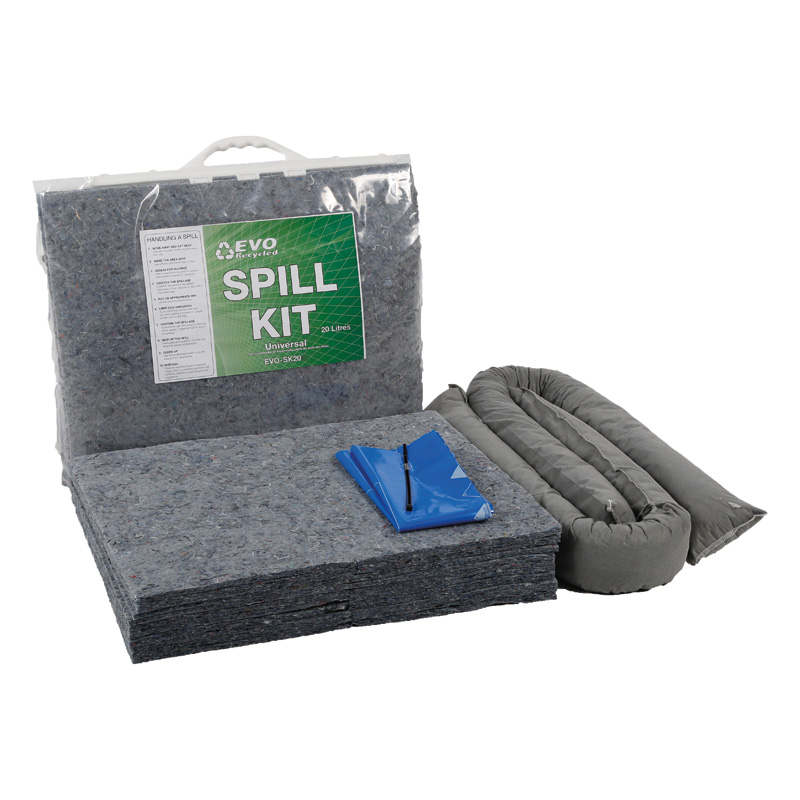 Made from a material containing 85% recycled natural fibres, making it an environmental friendly product and giving it the low carbon footprint. Allows companies to consider themselves as sustainable and environmentally friendly.
Was £22.89 Now £20.61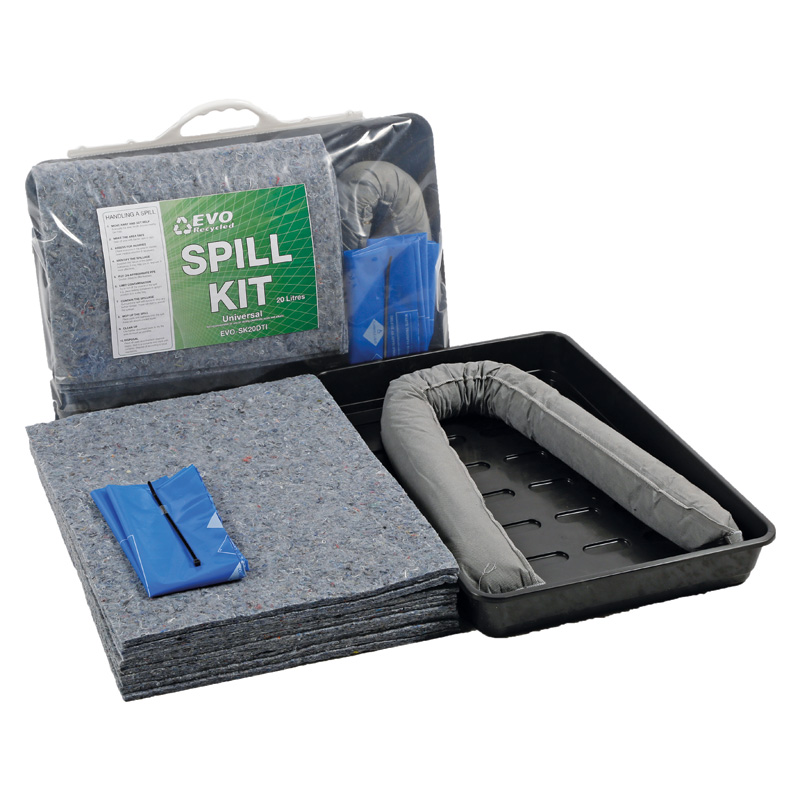 Environmentally friendly recycled wood fiber absorbent particulate. For use on industrial spillages and general clean-ups.
Was £221.58 Now £204.96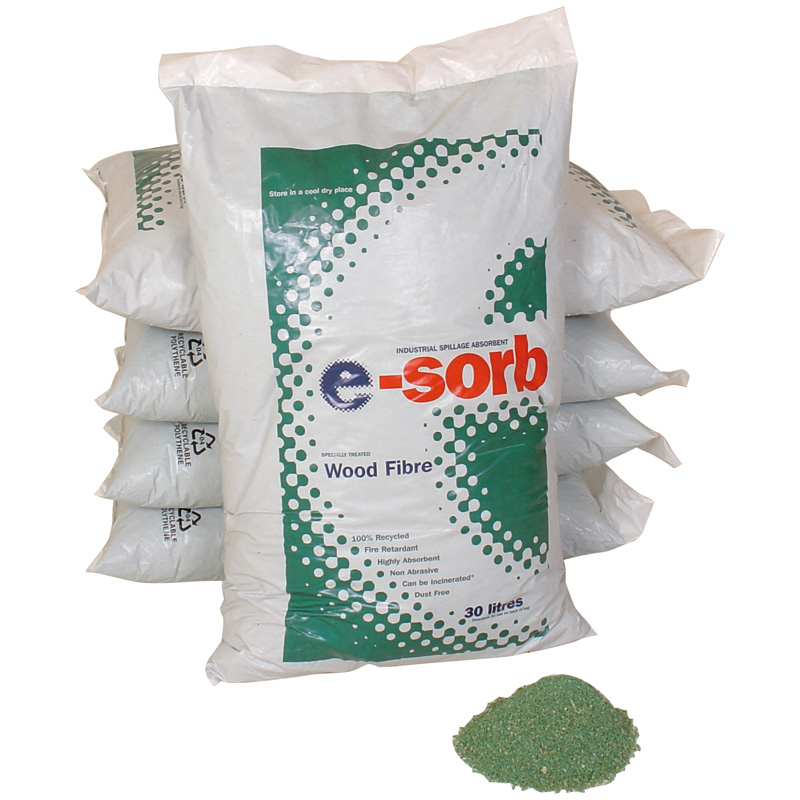 Verified AdBlue® compliant large spill kit. Highly absorbent melt blown polypropylene pads.
Was £143.61 Now £129.25