United Kingdom: 72 Hour Offer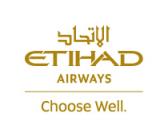 Welcome to this special installment of the Etihad Promotional Newsletter designed to keep our Affiliates up to date with the latest offers from Etihad Airways.
To celebrate Manchester City's spectacular win of the Premier League title, we are offering up to 40% off flights worldwide!
If you are interested in promoting this sale, please get in touch on proetihadaffiliates@publicisgroupe.net
for more information and tracking links.
Full details of the promotion can be found here:
Sale Dates: Until 18th April 2018
Travel Dates: 16th April 2018 – 10th December 2018
Full terms and conditions can be found on the URL's above. Commission only payable on sales booked through Etihad.com.
For all other Etihad promotions please visit our online document of all available promotions.
Sincerely,
The Etihad Airways Affiliate Team