Unbe-leaf-able Novelty Sock Collection Available at Sock Shop
---
Unbe-leaf-able Novelty Sock Collection Available at Sock Shop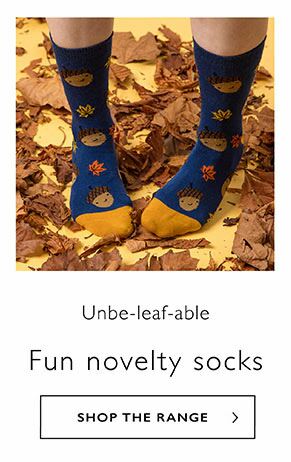 Cheer up your feet with this range of Unbe-leaf-able Fun Novelty Socks available at Sock Shop.
Click here to find out more.
It won't require magic to convince any true Harry Potter aficionados that they need a set of these spellbinding ladies Harry Potter House Badge Socks. Join whichever Hogwarts School of Witchcraft and Wizardry house you like with this mixed four-pack of designs.
Our Price £9.99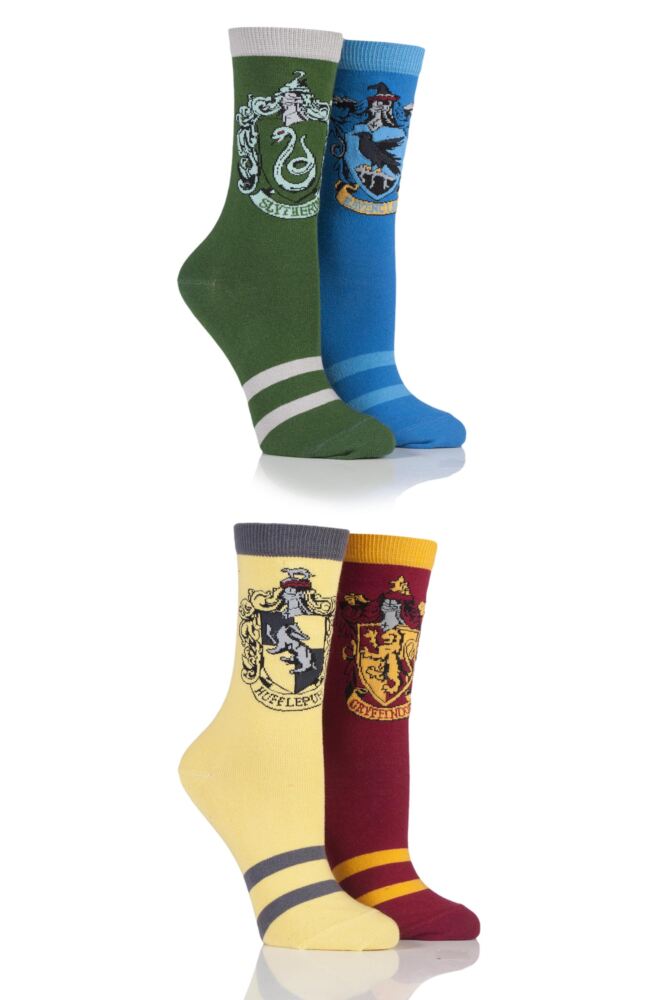 Can't decide if you're a Gryffindor, Slytherin, Ravenclaw, or Hufflepuff? We can't all have a magical Sorting Hat lying around, but this four pair pack of ladies' longer leg SockShop Harry Potter House Badges Cotton Knee High Socks lets you try out being each of them, and fit right in at Hogwarts.
Our Price £10.99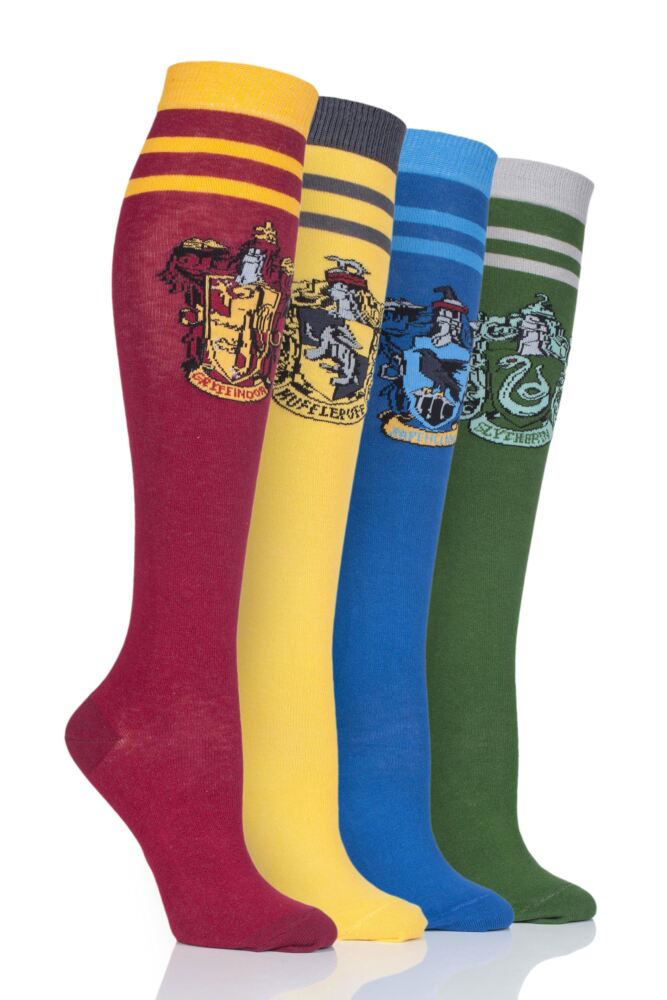 Work out like a wizard in training in these ladies SockShop Harry Potter House Badges Cotton Trainer Socks, a four-pair pack of low ankle, high cotton woven socks each decorated with a different house crest from Hogwarts School of Witchcraft and Wizardry.
Our Price £7.99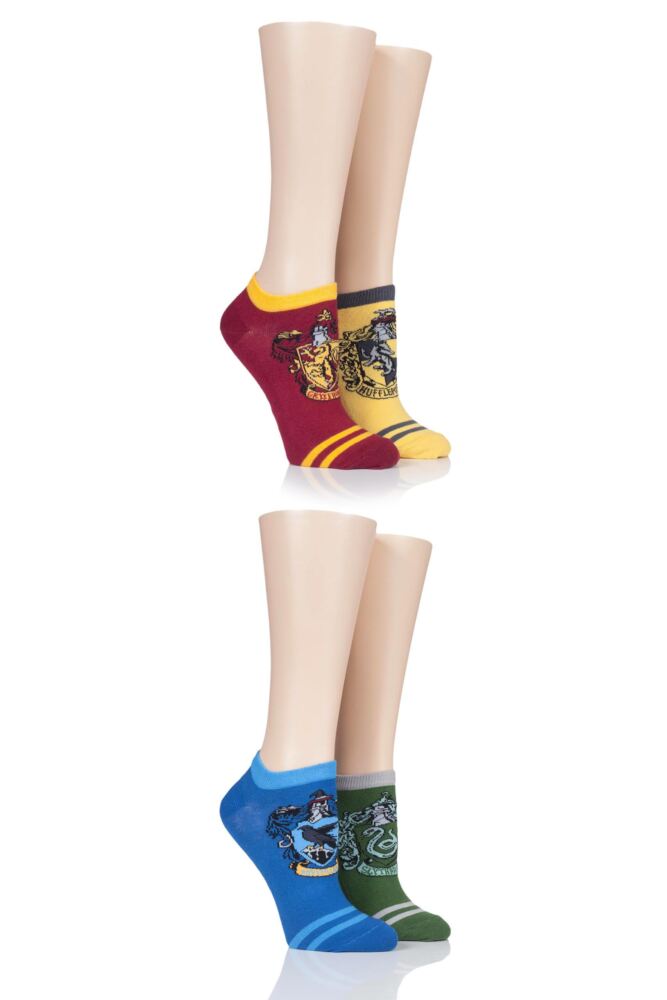 Putting the fizz into footwear, this five pair pack of men's and ladies official Coca-Cola, Dr Pepper, Fanta, Sprite and Cherry Coke Socks are fresh and cool. Each pair of socks features a detailed woven version of the iconic brand logos on distinctive coloured legs. All five pairs of crew length socks have varied, stripe pattern feet.
Our Price £9.99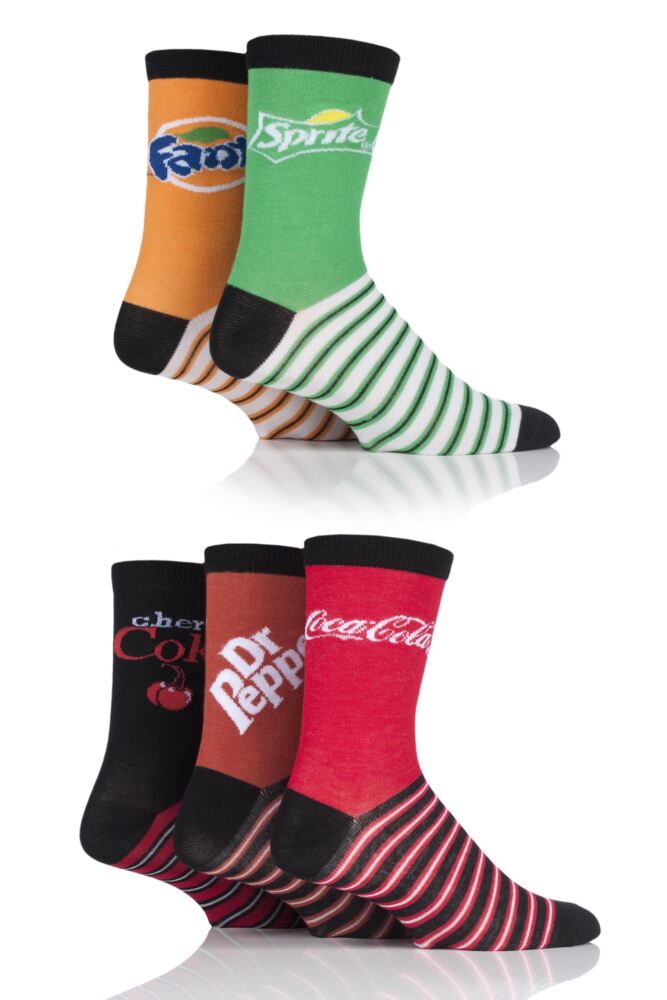 Christmas not your favourite time of year? Don't worry, you'll be in good company with these triple sets of SockShop Grinch Cotton Socks for both men and ladies. Woven from soft cotton fibre blends, the sock designs come in a variety of backgrounds, all with the grinning Grinch face, so you can choose daily between black and white striped, Grinch green and Santa red.
Our Price £7.99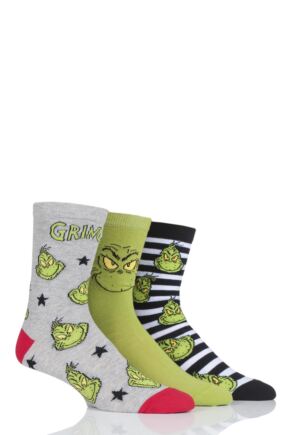 The unchallenged new cartoon cat superstar of the last decade (Sorry Nyan Cat — calm down Grumpy Cat, we said cartoon!) Pusheen has over 9 million Facebook followers, her emoji sticker sets are used countless times every day and now, the ultimate accolade — she has her own SockShop socks!
Our Price £7.99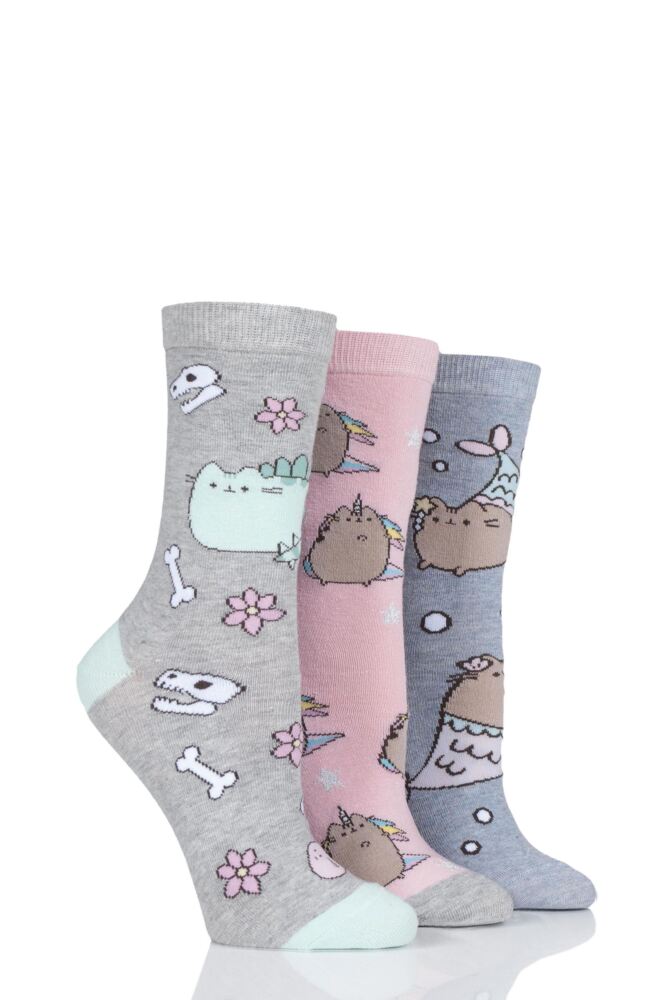 "Socks are Dobby's favourite, favourite clothes, sir!" Dedicated to the beloved ex-Malfoy house elf, our twin pack of ladies SockShop Harry Potter Dobby is a Free Elf Cotton Socks are everything he could have wished for. These ankle length socks are soft and made from a quality cotton rich blend, and of course, decorated with Dobby.
Our Price £6.99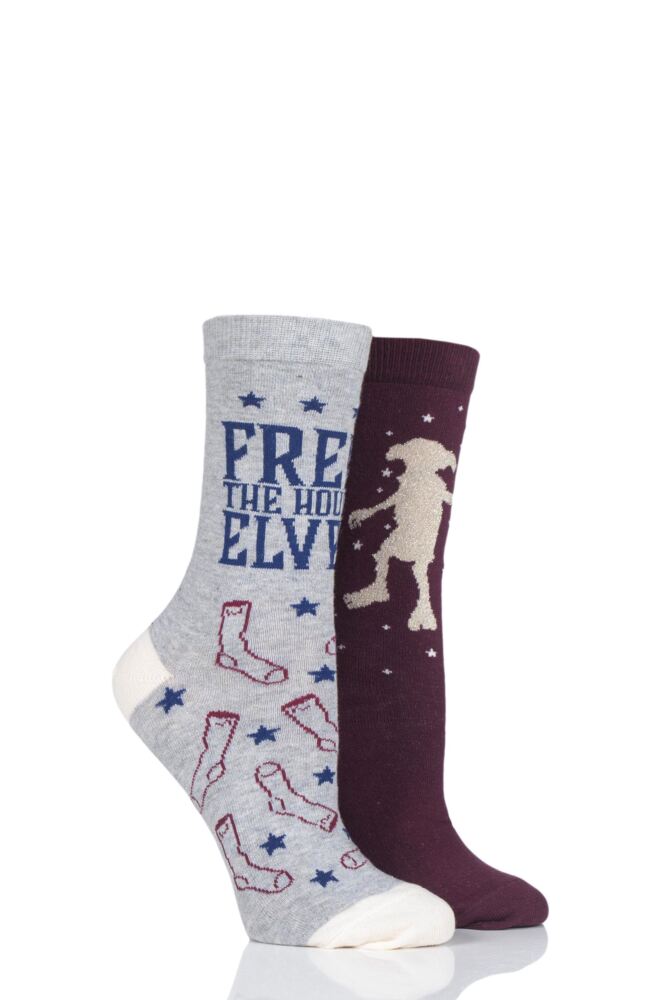 The perfect power ups for any inveterate retro gamer, our men's triple pack of Sonic the Hedgehog, Knuckles and Tails Cotton Socks will make them want to pull a pair on and go immediately side-scrolling in search of golden rings and chaos emeralds.
Our Price £7.99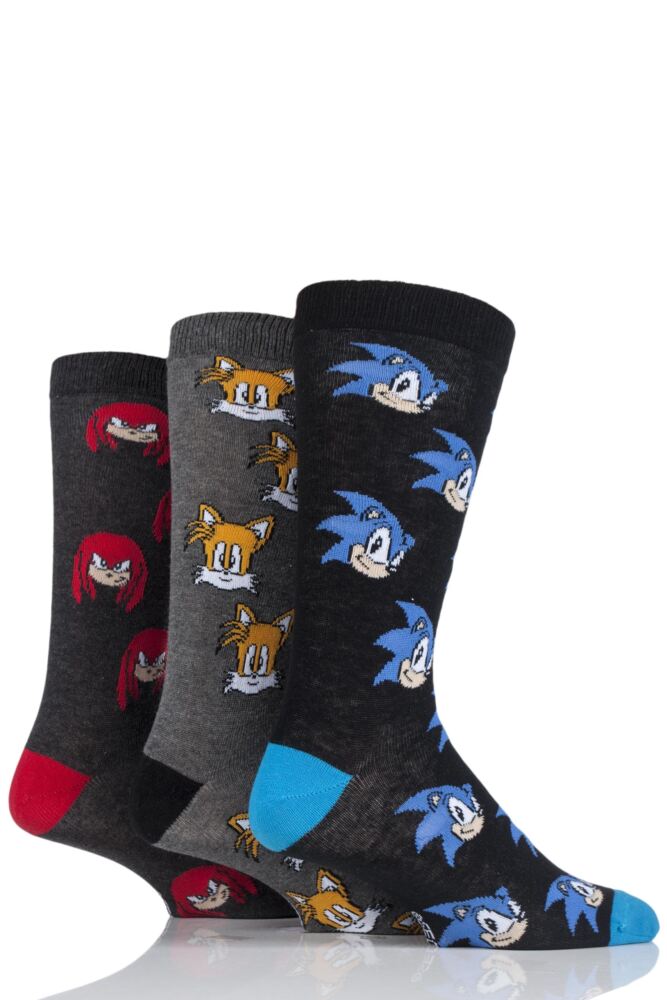 Do you know a Wonder Woman? Are you yourself worthy of being an Amazon princess? Then you need these three pairs of SockShop Wonder Woman Logo Cotton Socks to wear with your golden lasso and tiara as you go about your daily life, in your satin tights, fighting for our rights, or eating chocolate, that type of thing…
Our Price £7.99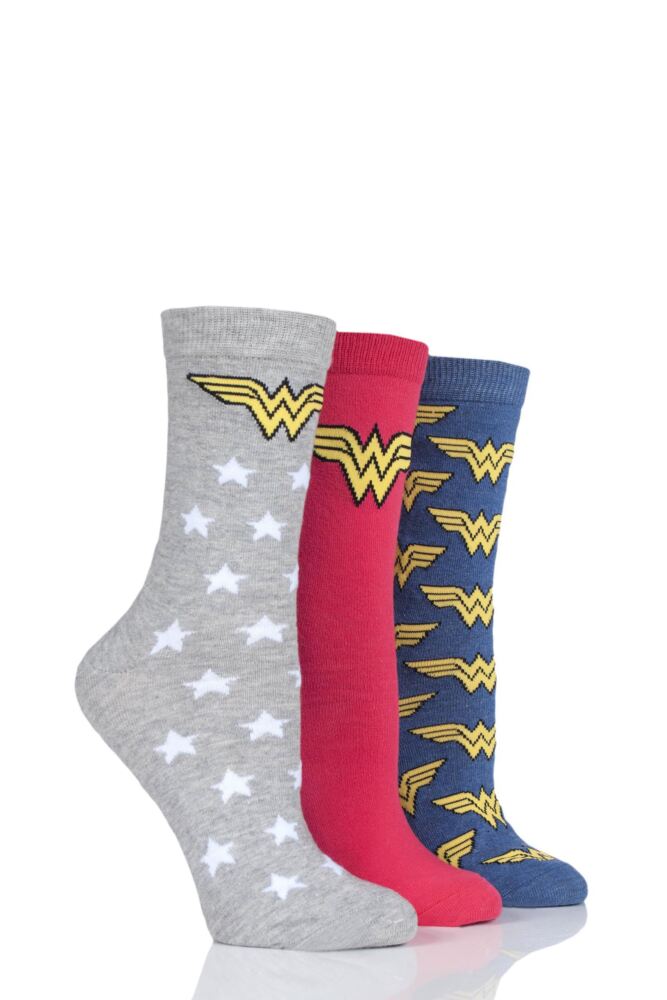 Be proud of who you love and how you love by wearing these phenomenally colourful, bright and beautiful SockShop Bamboo Pride Rainbow Love is Love Socks. The socks feel and look great, with an exclusive design.
Our Price £3.99