Uber Sonic: Award Winning Toothbrush & Largest Dental Subscription In The UK!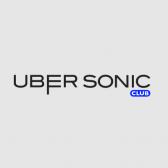 What do we do? Well, We are the UK's largest dental subscription company offering our customers to buy an award-winning toothbrush for just £19 including a FREE teeth-whitening kit that comes with the brush purchase.
Every two months we send out free shipping refill subscriptions for the toothbrush accessories.
Alongside our incredible subscription we offer customers to buy all of our products outright which includes our starter pack for £60, our incredible whitening kit and our refills, which is another great opportunity for our affiliates to grab some great commission.
We've won the Reddot design award and this year took home the prize for the German design award, with features in publications such as The Mirror, The Guardian and many other blogs/articles.
Our commission Structure:
Join Uber Sonic Clubs affiliate program in the UK. A program with a very high CVR, We have dedicated affiliate managers that can accommodate your needs.  The people manage Uber Sonic Clubs affiliate program with long experience from the affiliate world, knowing exactly what you need. Special content, banners in special format? Let us know and we will get it done quickly and efficiently.            
All affiliate's Get 50% of sale amount in CPA
90 days cookie expiration time, Max on the platform.
SUPER AFFILIATES? We've got you covered, drop us a message and we will make sure you get what you need from us.
Wanna see more? Head to our Website: https://ubersonic.co.uk 
Please do not hesitate to ask us more questions & take a look at our terms and conditions.