Up To 69% Off In The Uber Kids January Sale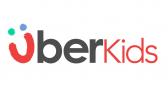 Up To 69% Off In The Uber Kids January Sale
Hi Affiliates,
We hope you had an amazing Christmas break and New Year!
The Uber Kids January Sale is now on with savings up to 69%. You'll also be able to find a range of car seats, pushchairs, nursery furniture and feeding essentials from some of the biggest and best brands in the industry!
If you have any questions or would like to discuss any promotional opportunities, please get in touch with Claire or Naomi.
Happy promoting!
Claire & the Uber Kids team
awin@demon-tweeks.co.uk
Tags: baby accessories, baby products, car seats, high chair, january sale, January savings, mother and Baby, nursery furniture, Pushchair, pushchairs