Two Tubs Of PhD Pharma Gain & A Free Monster Mobile Charger Only £45.99!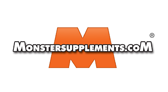 Monster
Savings To Be Had!
Here at Monster we regularly give away discounts to our customers, not only that but we also on some occasions offer special deals and bundles, This article will focus on one of our main bundle deals that we have running at the moment!
In the bundle you will receive Two Tubs of PhD Nutrition Pharma Gain as well as a free Monstersupplements.com Mobile Battery Charger! All of this for the amazing price of just £45.99!
You can check the bundle out for yourself here
We also offer a customer discount card for both students and for general public, these cards are great for people who are buying supplements all year round. The card allows the user to get 10% off all of there purchases for the rest of the year!
You can check the normal discount card out here! (Price for this card are £9.99)
For the Student Discount card, you can see that here! (Price for this card is £5.00)
Tags: accessories, discount, discount card, offers