---
Two New Codes From ESE Direct
This week, ESE Direct are thrilled to bring you two new codes. Use voucher code ED350 for £30 off when you spend £350 or more (offer ending 27th December 2015) or use voucher code ESE5120 for £5 off when you spend £120 or more (offer ending 27th December 2015). We also bring you a selection of bollards this week. Our fixed and removable bollards/posts provide and extremely robust and secure means of blocking unauthorised vehicles from entering private premises and car parks. These bollards can also be used to help protect pedestrian walkways and foot paths. Take a look at our selection below or click here to see the full range available.
Contents
New Voucher Codes
Bollards
New Voucher Codes
Code - ED350
Promotion - £30 off when you spend £350 or more T&C's - Offer applies to orders over £350 excluding VAT Link - https://www.esedirect.co.uk/
Expires - 27-12-2015
Code - ESE5120
Promotion - £5 off when you spend £120 or more T&C's - Offer applies to orders over £120 excluding VAT Link - https://www.esedirect.co.uk/
Expires - 27-12-2015
Bollards are a simple but highly effective way of having control over where car are parked. In busy pedestrian, or even high traffic areas, bollards give you the ability to restrict vehicle parking to designated areas only. Often seen in outside supermarkets, this demonstrates the effective use of bollards.

Our Price from £65.55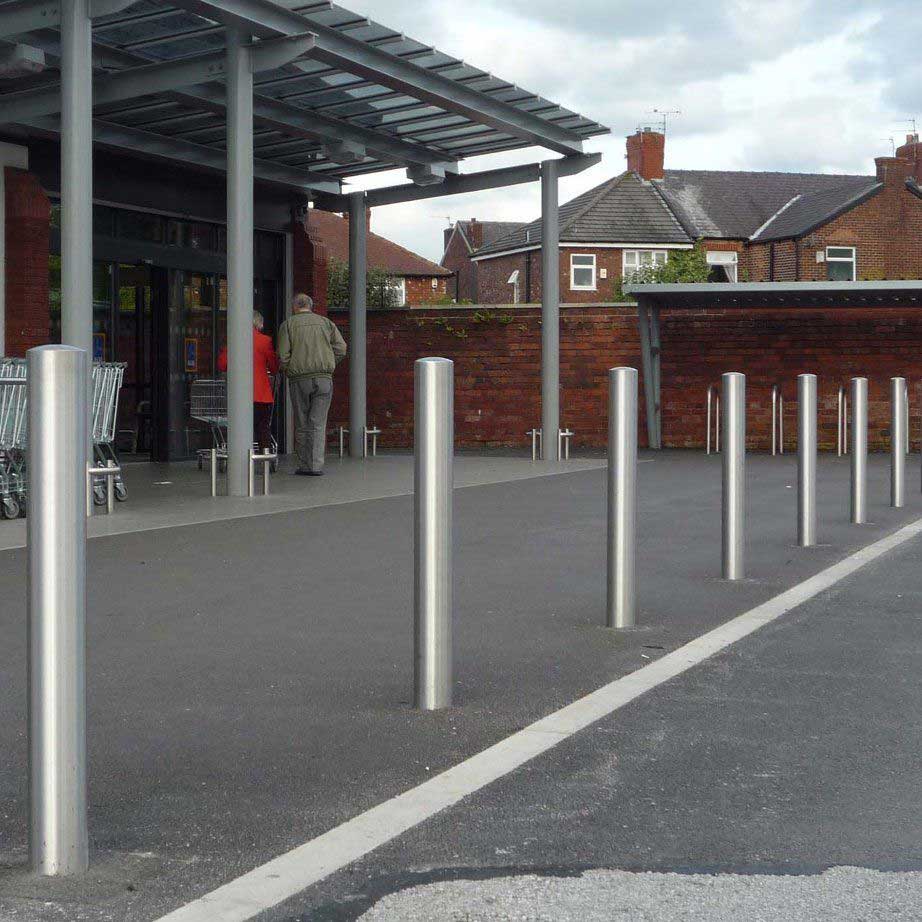 These attractive, yet durable, Chichester stainless steel bollards are perfect for preventing access to designated areas and providing perimeter protection. They also add a splash of elegance and contemporary style to the area and are designed for use in public, non-industrial areas, where the aesthetic quality of the surrounding environment must be maintained. They are ideal for use outside business premises, offices, shops, libraries and universities.

Our Price from £92.39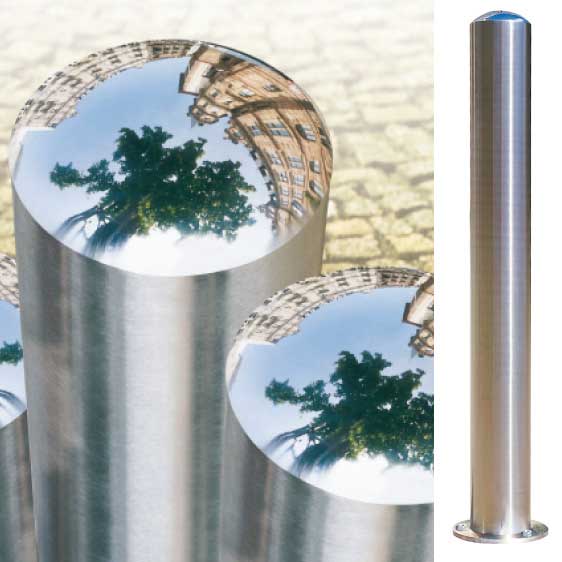 Bollards are designed to help secure restricted area access by blocking the way for unwanted vehicle access into shop fronts, roll-up doors, outdoor seating areas, and pedestrian areas. These devices also serve as an efficient method of protection against increasingly common ram-raiding crimes and mitigating liability for certain motoring accidents.

Our Price from £126.78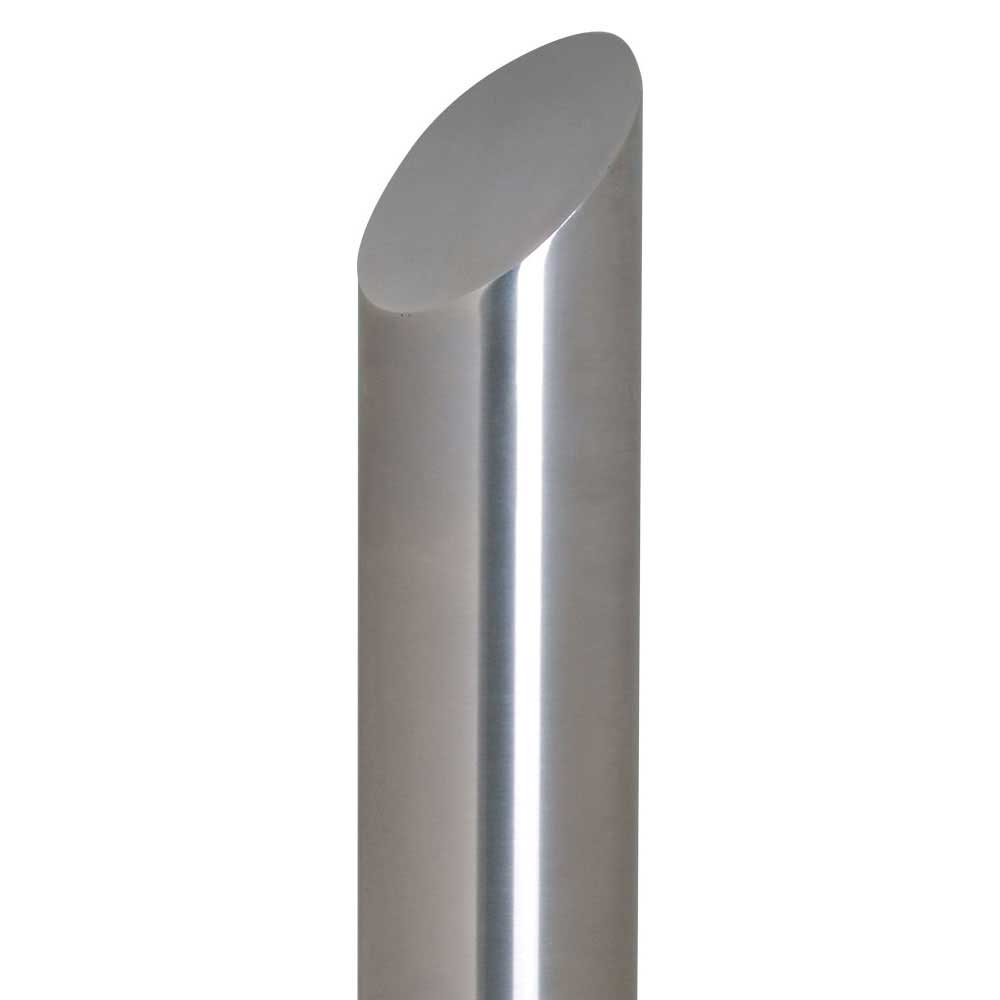 These bollards are useful for several purposes, including deterring burglary, containing crowds, and preventing through traffic. These bollards stand 1000 mm high and reach 400 mm below the ground, which means that they are well-grounded and strong enough to stand up to the most determined pedestrian or traveller.

Our Price from £56.19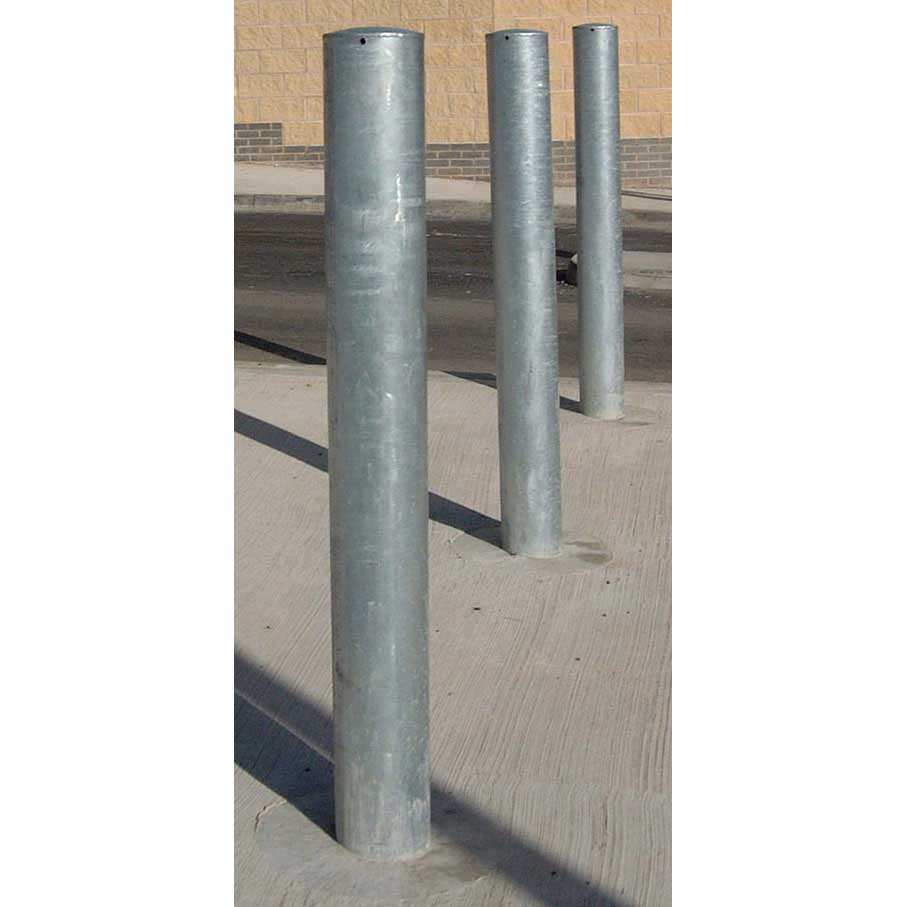 These bollards come in both a fixed and a removable model. They are both designed for pedestrian parking areas and provide permanent security, whilst their unobtrusive design retains an aesthetically pleasing appearance. These coloured bollards are the perfect way to prevent unauthorised vehicle access to pedestrian areas without damaging public perception of the appearance of an area. These bollards are built to withstand strong impact from vehicles; not only preventing unauthorised access and parking; but also protecting people and structures from harm.

Our Price from £102.12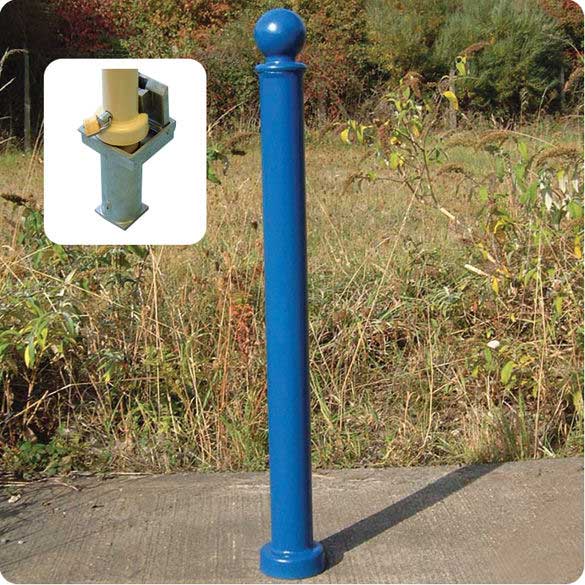 In many car parks parking spaces are at a premium and it is sometimes necessary to make sure that vehicles are left only in designated areas. With the addition of removable bollards it is easy to control who parks where. The bollards have a number of essential safety features, such as their high resistance to impact and an ability to protect buildings from careless drivers. Companies that require additional controls in their car parks can make use of the removable bollards for pedestrian parking areas and change the layout by adding and removing them, depending on prevailing conditions.

Our Price from £129.06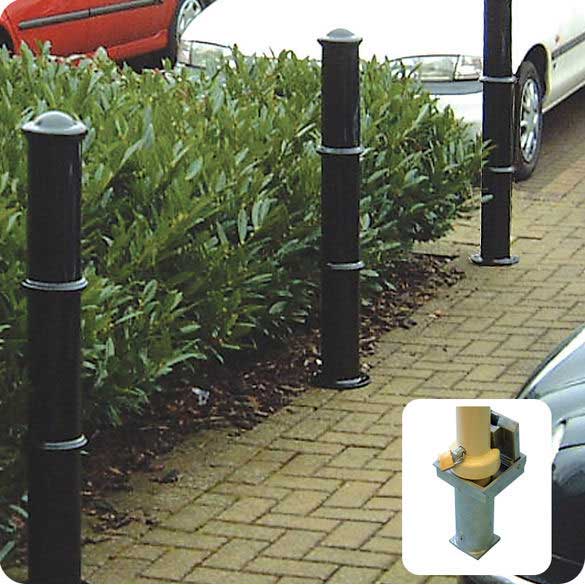 As effective as a visual deterrent as a physical barrier, these fixed Heavy Duty Steel Core Bollards with black sleeves are built to withstand the impact of a ram. The steel core of the posts is filled with concrete on site, securing them to the ground and adding further strength to the highly galvanised steel core. The bollards are covered in a polyethylene sleeve; which is available in two different styles. If the sleeve is ever damaged it can easily be replaced without any of the costly ground works associated with replacing the entire bollard.

Our Price from £104.97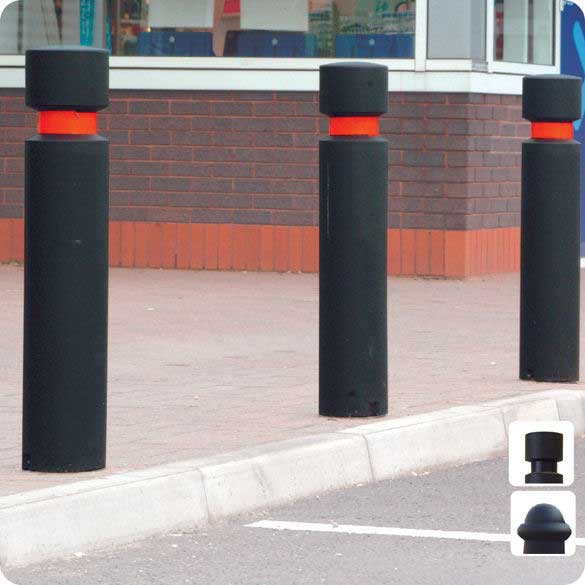 Providing you with a secure yet completely flexible solution to your building protection needs; these removable heavy duty bollards are made with a strong steel core designed to withstand impact. It is often the case that companies feel averse to installing bollards around their premises on the basis that there may come a day when access is required to a bollard area. It is under circumstances such as these that the full benefit of these bollards can be felt by the user.

Our Price from £236.74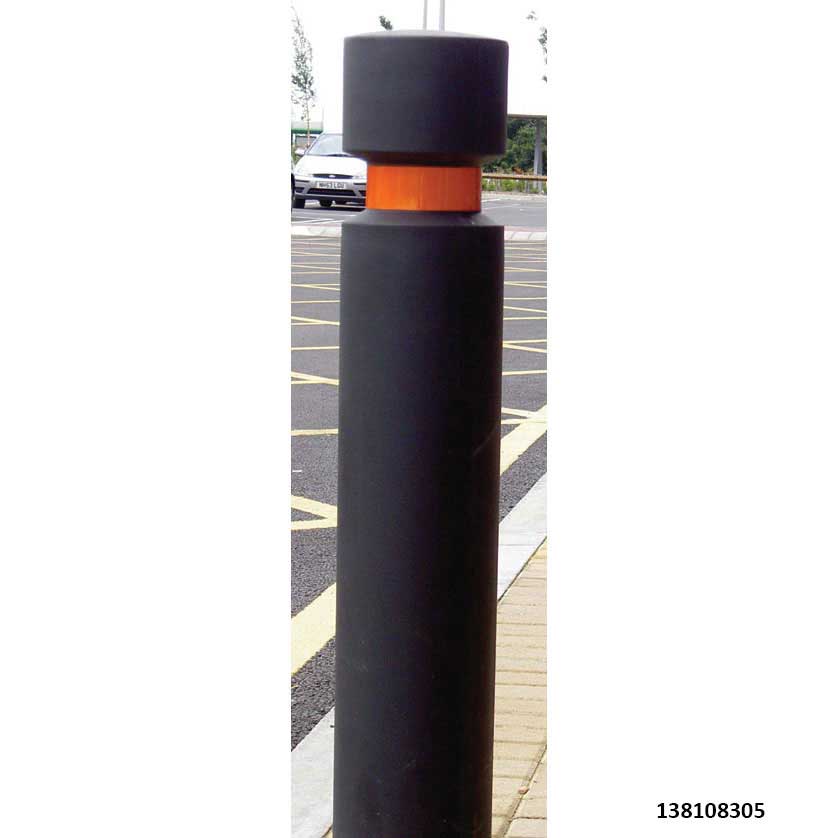 The Retractapost Bollard has a simple, yet reliable construction. With no internal mechanism, the mild steel sliding post has a smooth moving action which allows the bollard to lock into place. For added security standard and high security padlocks can be fitted, but please note they are not included. The padlock is fixed between the post and cover flap for extra protection. This bollard uses a simple flap design for protection against acts of vandalism.

Our Price from £124.97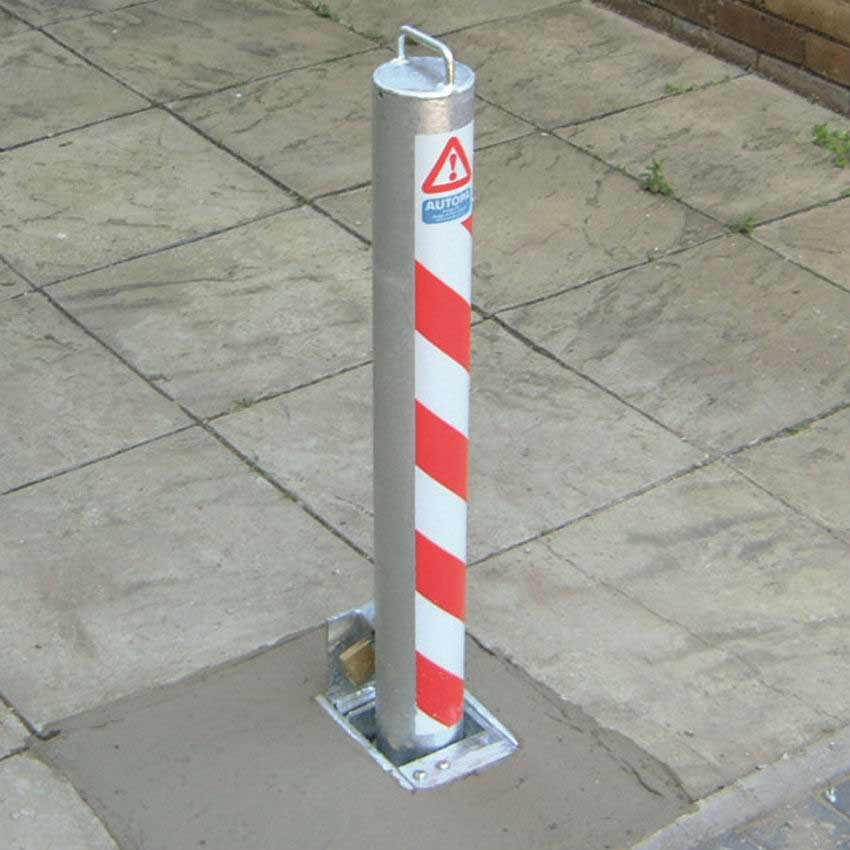 The RectraPost GL Bollard is a high-tech bollard that gives businesses the flexibility to restrict unauthorised vehicle access; whilst allowing traffic through at their discretion. The distinct design of these bollards makes them fully retractable into the ground, making them ideal for forecourts and pedestrian areas. It also has the added benefit that there is no need to transport and store the bollards when they are not being used. This makes them ideal for controlling vehicle access to forecourts and pedestrian areas, with the flexibility to lower them when required.

Our Price from £208.24