---
Two Great New Codes From ESE Direct
ESE Direct are delighted to bring you two new codes this week. Get £10 off when you spend £220 or more (excluding VAT) on your order with voucher code 220DIRECT or get £20 off when you spend £350 or more (excluding VAT) on your order with 350ESE20. Both codes expire 29/11/15 so take advantage of these great deals while you can! Take a look through our selection of great offers below.
All prices excluding VAT.
Guarantee that your employees and visitors bikes remain in tip-top condition with our 2500mm deep cycle shelters. At 3060mm wide these are the largest shelters in our traditional cycle shelter range, most suited to car parks and open areas where space is not at a premium they represent the ideal investment for those looking to encourage staff members to use greener forms of transportation.
Was from £1,214.81
Now from £1,093.34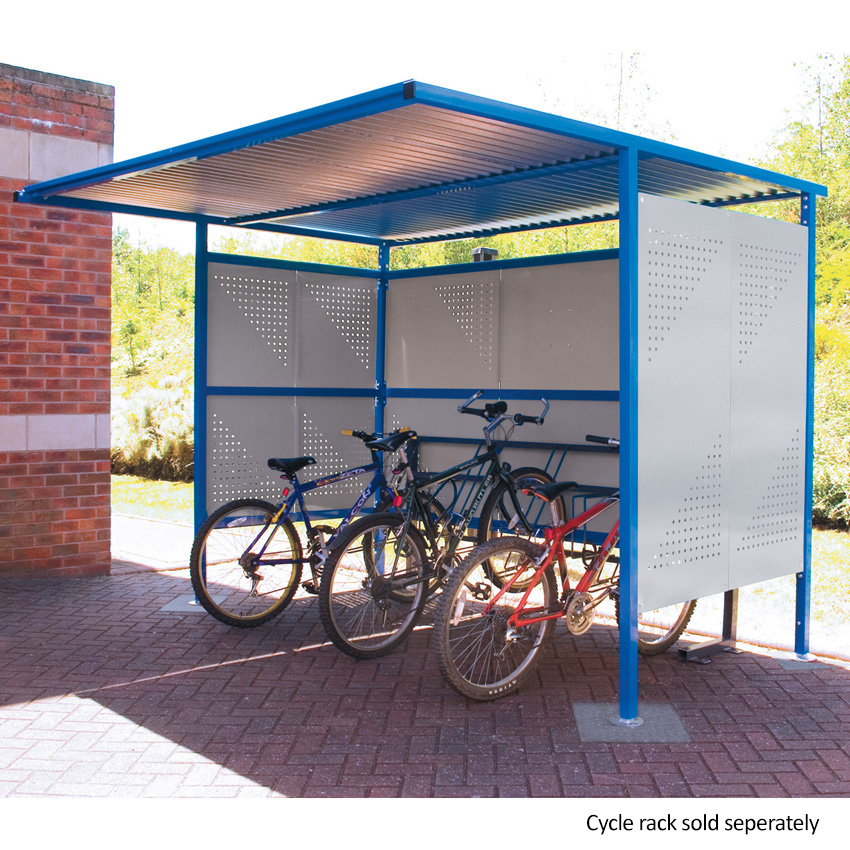 The Reelcare Retractable Commercial Cable Reel is the ideal product for any workshop and garage where electrical extension is required. These retractable cable reels are truly an industrial product encased in heavy duty ABS for further protection and comes as standard with a resettable thermal overload protection button which prevents overheating.
Was from £151.76
Now from £136.59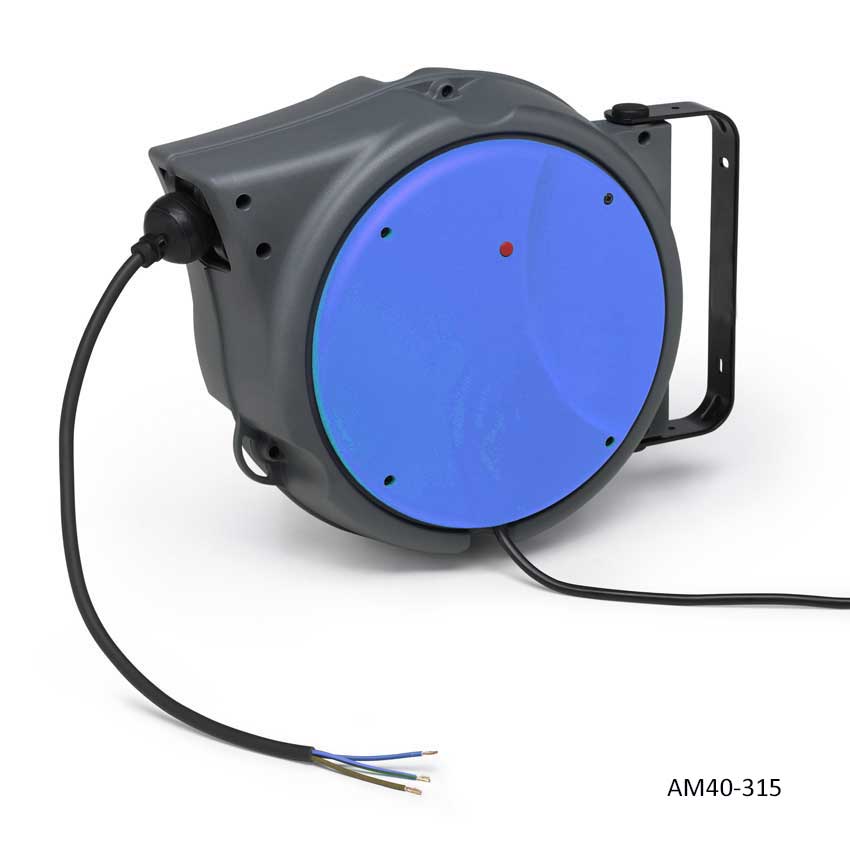 The 10 drawer steel plan chest has been designed to hold large-scale drawings and plans. The cabinets are finished in white enamelled steel, are divided into two sections and have a total of 10 wide drawers. Each section can be locked for added security.
Was from £1,836.77
Now from £1,653.09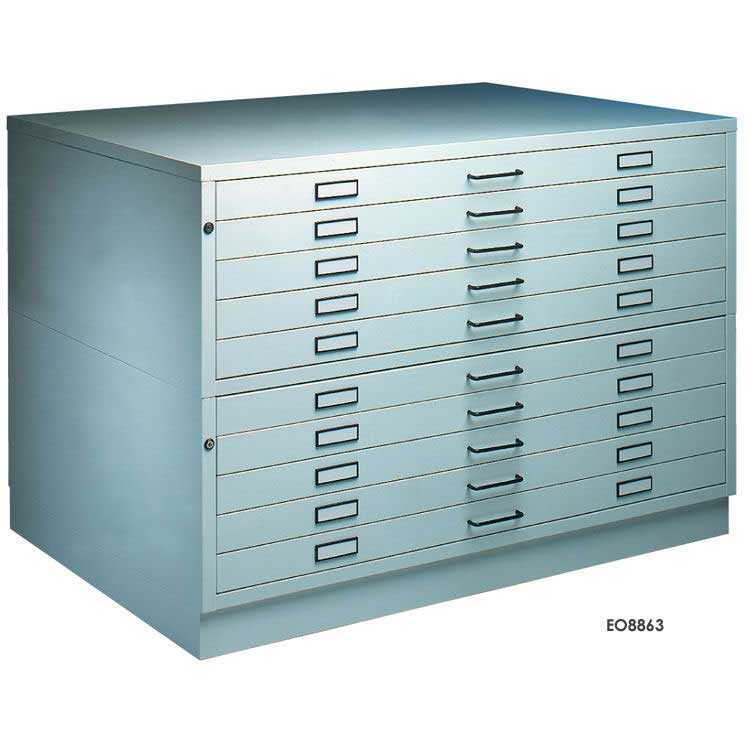 Many organisations will use paper based promotional material to advertise related services, special offers in an effort to boost interest, you'll commonly find such material in offices, doctor surgeries, schools and waiting areas. Commonly found along with this promotional material is one thing - a stand / display to professional present this information to visitors. Our viewpoint wall displays are a highly customisable, professional solution.
Was from £38.14
Now from £32.42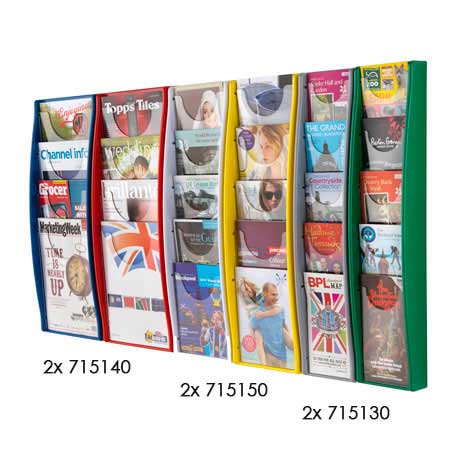 Business owners with medium to large sized premises, or those located off the public highway, may choose to purchase a tailgate salt spreader to help clear snow and ice in winter. Such salt spreaders can be attached to the rear of a vehicle, such as a 4x4 vehicle or a truck, and can be used to clear essential areas such as wide pathways, road access ways, car parks, and storage yards. Clearing areas such as these is essential to keep a business running effectively during the winter months, and to help protect company property, as well as to prevent health and safety claims.
Was from £2,144.96
Now from £1,930.47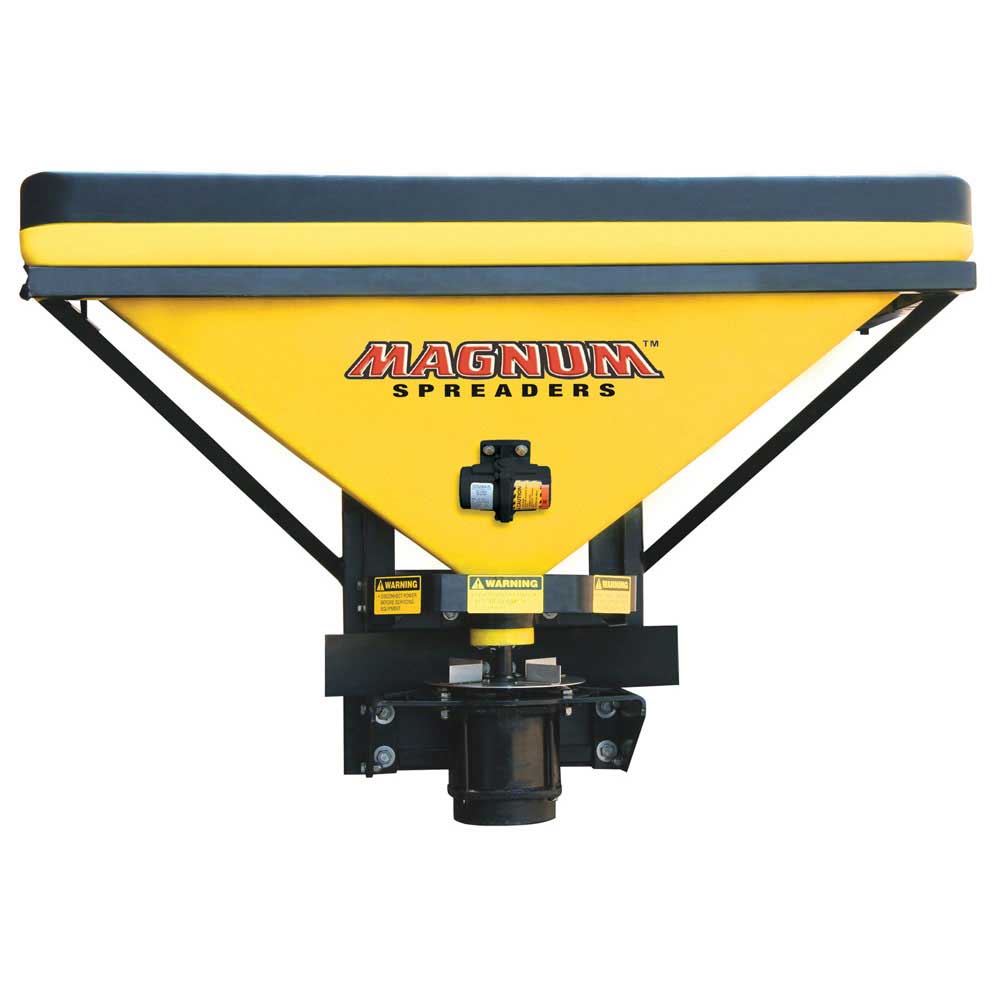 Cargo bars are commonly used to stop cargo from shifting during transportation. Whilst transporting value produce to its destination you want to avoid any potential damage which can be caused by items shifting around, while other solutions like ratchet straps and tie downs are available they may not always be suitable due to the nature of the cargo.
Was from £19.78
Now from £14.96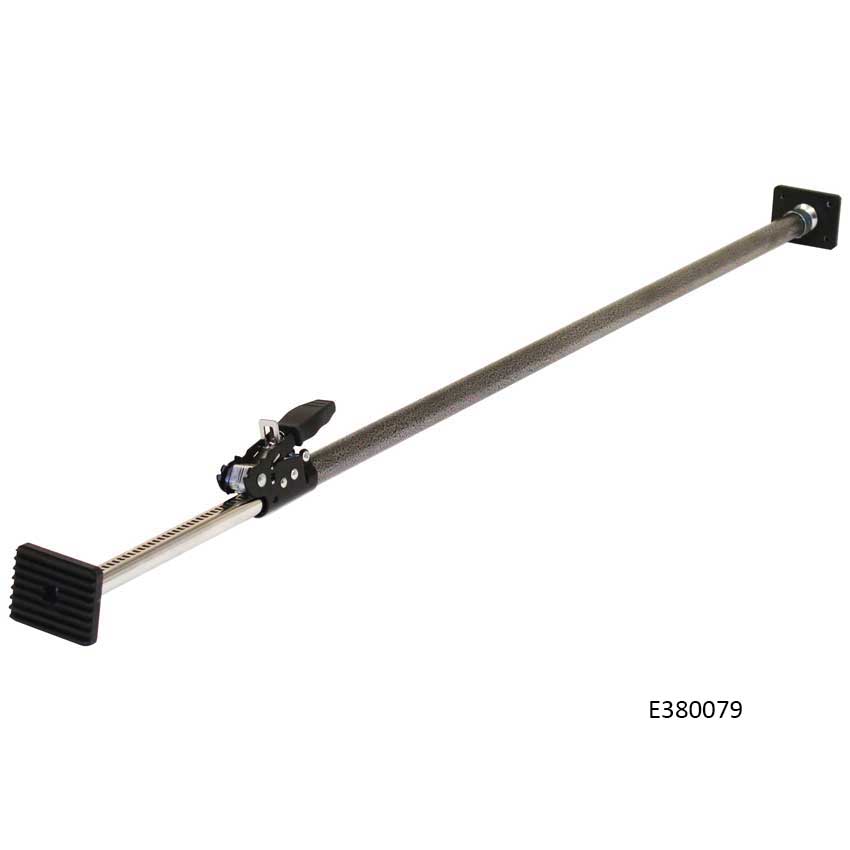 Our table top carts are ideal for moving goods around in places like warehouses or large stockrooms, and even offices. You can choose from 2 or 3 shelves and even drawers on this model, with 300kg overall capacity for the entire cart that means you get 80kg capacity on upper and middle shelves and 25kg in the steel drawers.

Our Price from £196.93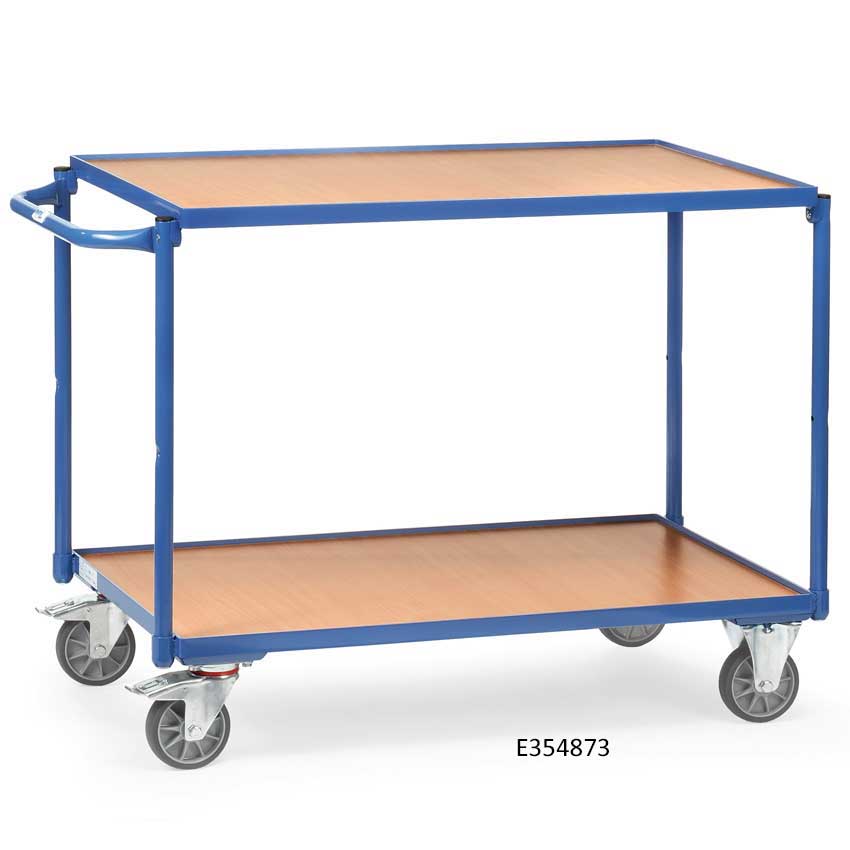 Any warehouses, workshops and industrial buildings where heavy and bulky items need to be moved around regularly should have a sack truck. Sack trucks are commonly used to allow operators to easily move multiple items around quickly and efficiently, not only do they help employees cut down repetitive tasks but by using a sack truck bulky items can be moved by one employee rather than two or three.

Our Price from £95.16
With a maximum capacity of 1200kg and an anti-slip waterproof platform, these trolleys are great for warehouses, storerooms and factories, and anywhere else you need to transport a fair number of items. With 2 fixed, 2 swivel roller bearing wheels, and compliance with EuroNorm 1757-3, you can be sure these sturdy and secure trolleys will move your items around the workplace safely.

Our Price from £356.53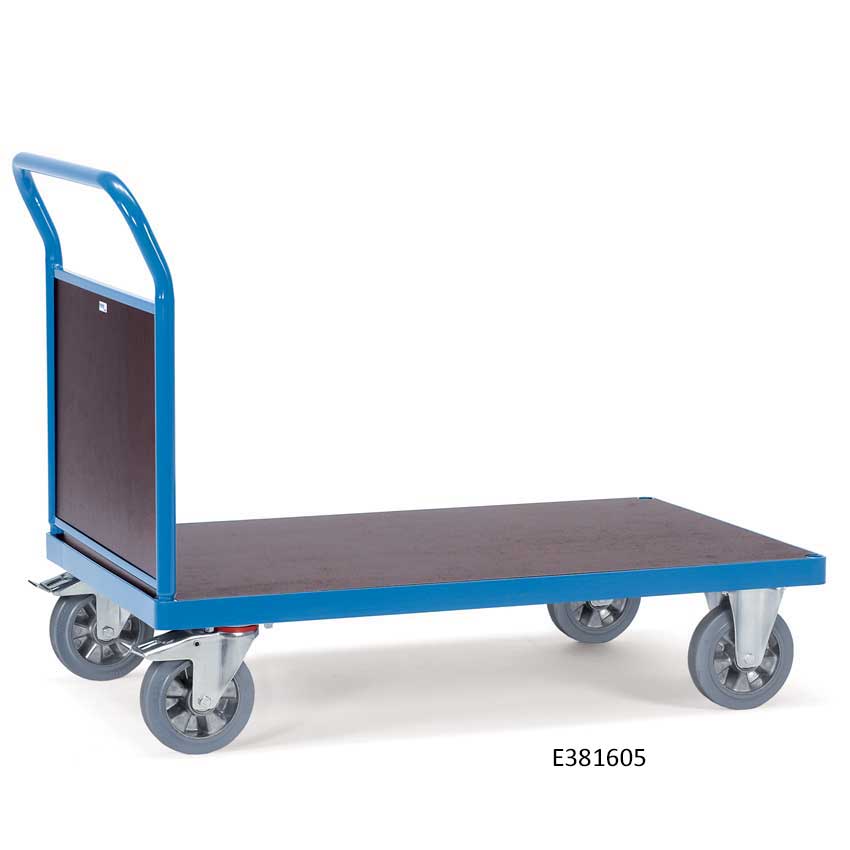 This trolley is specifically designed for carrying plastic drums between 120-220 litres. With solid rubber or pneumatic solid rubber wheels available this is a great all-rounder. Not only that, but the trolley can be rested horizontally to allow for easy drum dispensing. Featuring a tension safety belt and safety handles with knuckle guards.

Our Price from £199.59