---
Top Selling Speakers at Advanced MP3 Players
Top selling Speakers available at Advanced MP3 Players.
Click here to find out more.
With the A2+ speaker system, Audioengine have managed to duplicate the signature sound of their flagship A5+'s in a much smaller package perfectly suited for your desktop or a smaller space in your home or office. The Audioengine 2+ is a great introduction to high-quality audio and the perfect upgrade for your computer or iPod.
Now £219.00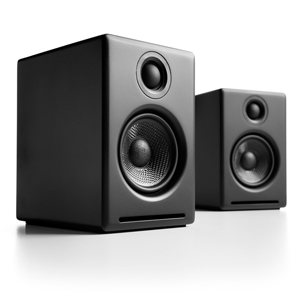 The Flexson Desk Stand for the Sonos One or Play:1 speaker is a compact, clever design that angles sound to your ear, provides optimal support for your speaker and adds a stylish flair. Elegantly crafted from metal, it is engineered to be a perfect match for the speaker – including coming in the same choice of black and white finishes as the Sonos speakers.
Now £24.99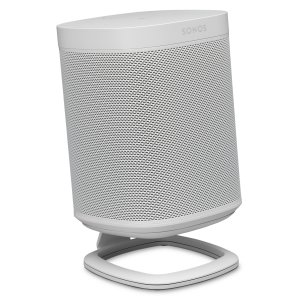 Our HD Series was designed for the way people listen to music today - streaming wirelessly, digital downloads, vinyl, etc. HD3 sets a new standard for compact mini music systems because of its versatility and ability to play all of your music from any device.
Was £399.00
Now £369.00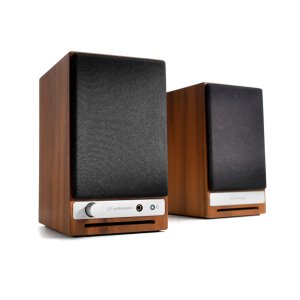 Our flagship HD6 powered speaker system represents a major milestone for Audioengine and shows just how far we've come in 10 years. Featuring built-in amplifiers that really pack a punch as well as analogue and digital inputs including aptX Bluetooth and optical, the HD6 is not just another great-sounding pair of Audioengine powered speakers, but a complete audio system.
Now £599.00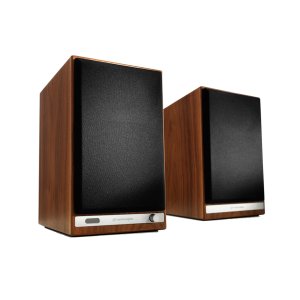 The Flexson Adjustable Floor Stands for Sonos One or PLAY:1 can hold either speaker at a range of heights, allowing them to adapt to a range of potential Sonos set-ups. Whether you need to hold your speakers lower or higher than a standard floor stand would, the Flexson Adjustable Floor Stands are ready to serve, in style. They come in a twin pack: ideal for setting your speakers up as a stereo pair or as the left/right rear speakers in a surround-sound set-up with a Sonos Playbar or Playbase.
Now £139.99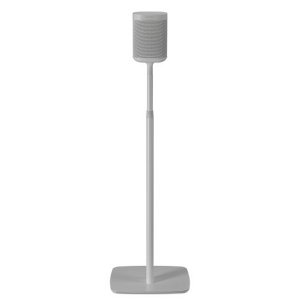 The Flexson Floor Stand for the SONOS PLAY:5 (gen2) puts your speaker at the ideal listening height and holds it in a vertical position – the ideal alignment when using the speaker as part of a stereo pair. Your system will look - and sound - great. The Flexson Floor Stand is precision designed to perfectly match the size, style and colour of the second-generation SONOS PLAY:5 speaker. It is a sturdy, metal design - with a stable base that can slip under sofas or chairs if needed. You can also route the speaker's power cable neatly through the Floor Stand.
Now £109.00
Step up to the all-new PLAY:5; the powerfully smart speaker that fine-tunes its sound to bring you all the energy and emotion the artist packed into the original recording. Music that's pure, dynamic, exhilarating and true.
Every detail of the PLAY:5 has been meticulously engineered to make listening to digital music simpler, more immersive and more satisfying. It combines six smartly synchronised drivers with innovative, room-adapting TRUEPLAY tuning to deliver a brilliantly exact reproduction of the music you love. Each instrument, each voice, every detail shines through with remarkably distinct clarity.
Now £499.00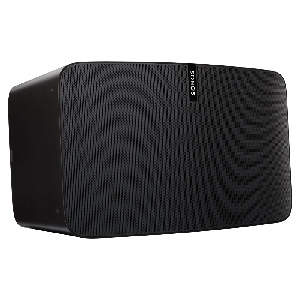 The next stage of home theater, amazing Sonos HiFi sound for your television and all the music on earth come together in a radically simple way.
The newest creation from the Sonos team is the perfect complement to your home theater:
Never before has wireless HiFi audio been this easy. Simply plug PLAYBAR into your TV and any Sonos component into your router. Control the volume with your TV remote or one of the free Sonos controller apps.
Now £699.00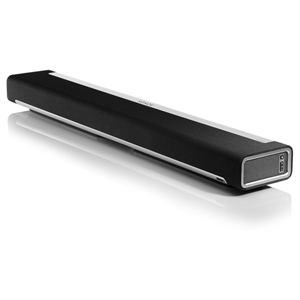 This pair of speakers by Flexson are designed to be installed into the ceiling for subtle speaker placement and music reproduction.
This pair of Flexson 65X3 Ceiling Speakers are the perfect discreet partners for the SONOS CONNECT:AMP.The speakers have triple high-frequency drivers for wide sound dispersion, plus are switchable between Normal/Music/Speech modes for optimum sound reproduction, and have a bass attenuation control.
Now £199.99