Top Sellers At Advanced MP3 Players
This week Advanced MP3 Players bring you a selection of their top products as well as a fantastic 10% off the Revo Heritage G2.
Contents:-
10% Off Revo Heritage G2
Speedo Aquabeat
QSB Speakers
Top Sellers
Voucher Codes
10% Off Revo Heritage G2
Code - OLDSCHOOL
Offer - 10% Off Revo Heritage G2
Expires - 19-02-2012
Revo Heritage G2 DAB/WI-Fi Radio and Docking Station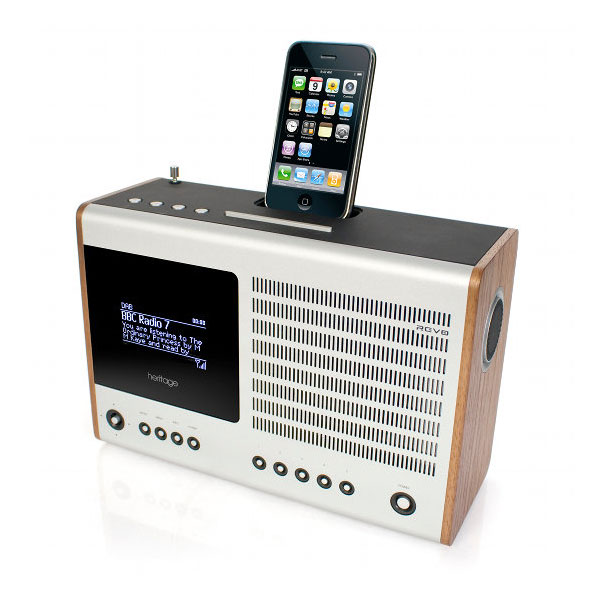 The Heritage range at Revo is a contemporary reinterpretation of classic european table radio design from the 1960s, constructed using alluminium and real walnut veneer and infused with the latest multi platform digital radio technology.
Our Price £249.00
Speedo Aquabeat
Speedo Aquabeat 1GB Waterproof MP3 Player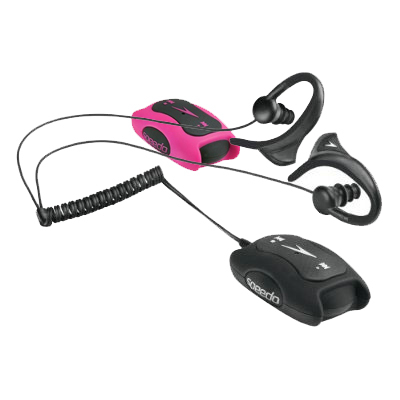 The Speedo Aquabeat 1GB MP3 player is a submersible, waterproof and weatherproof MP3 player with waterproof earphones. Specially designed for aquatic athletes and active people this MP3 player has a compact design with a sleek and sophisticated look. The Aquabeat remains waterproof and can be safely used up to a depth of 3 metres in the water so you can enjoy your favourite tracks when you're swimming! - Ideal to break up the monotony of training in the pool. With its 1GB capacity, this MP3 player holds up to 250 songs in MP3 format and as many as 500 WMA tracks.
Was £73.99
Now £47.30
QSB Speakers
SoundScience QSB - 30W USB Desktop Speakers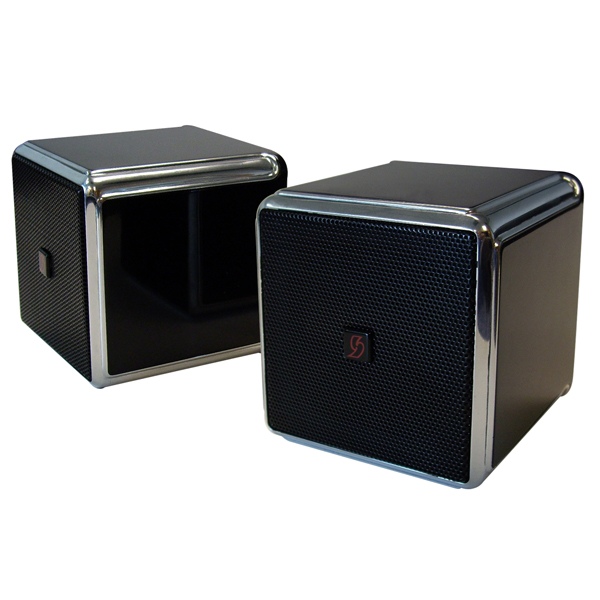 SoundScience worked hard at finding you the right technology and components to make the perfect compact, laptop powered audio system. The results are revolutionary! That's the only way to describe these dinky speakers. They will redefine your desktop audio experience.
Our Price £109.00
Top Sellers
Hoodie Buddie Mens Zip Front with Built In Earphones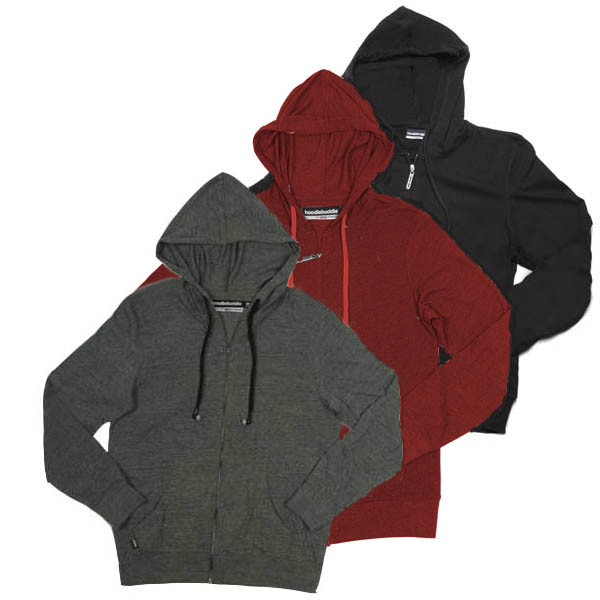 The Hoodie Buddie is hooded zip front top with earphones built into the ends of drawstrings and is fully machine washable, Genius! Just pop your player into the pocket, plug it in and get jiggy to your favourite tunes.
Our Price £39.99
SoundMagic E10 In-Ear Earphones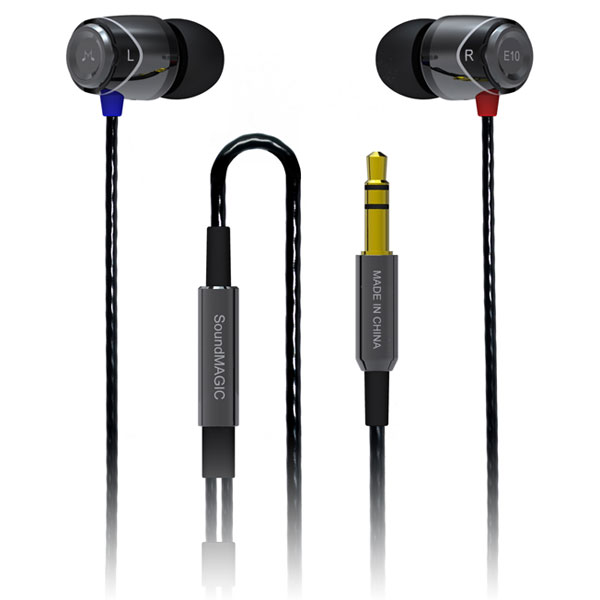 Think the E10s are just a normal in-ear headphone...Wrong! At this price point the E10s could be perceived as punching in a weight-class lower than they should be. I don't mean they are cheating, they are just doing a damn good job of producing quality for less! These headphones work with all MP3 players, internet tablets and other audio devices with a 3.5mm audio output.
Our Price £34.99
X-Mini MAX II Capsule Speakers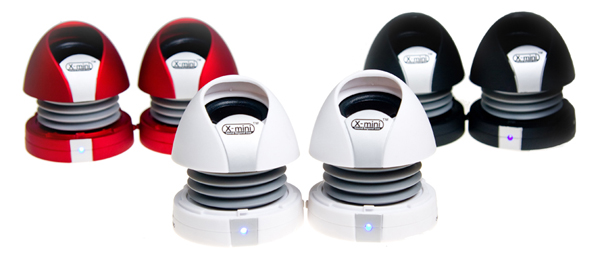 This highly sought-after next generation of the insanely popular X-Mini™ Max Speaker features many reinvigorated features. From the moment you look at this player you know it is something special. With improvements in all areas the X-Mini Max II retains and expands upon the hallmark of "Minimum size. Maximum sound".
Was £44.99
Now £29.99
Archos G9 Key, 3G USB Stick Adapter.


ARCHOS have designed their add on 3G USB stick to not only to be useable with any Mac or Windows PC but it is cunningly shaped to fit perfectly into the back of the G9 Tablet so once inserted you will not even know it's there. While most other tablets cost a small fortune to upgrade to a 3G model at time of purchase, ARCHOS is bringing you a world of flexibility with the G9 3G stick giving you the choice to add it to your G9 tablet at a later date should you require it. Accepting any standard SIM Card.
Our Price £46.00
Sound Asleep Pillow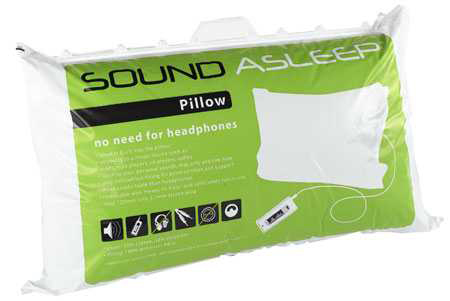 This unique product requires no headphones as there is a speaker built inside pillow. More comfortable than headphones with the soft hollowfibre filling, you cannot feel the speaker inside. It's ideal, as only you can hear your personal sounds, so your partner can sleep in peace. It allows you to drift off to your favourite music and not be woken up later by the noise of your stereo as the sound pillow will stop playing once your selected songs end. People who experience tinnitus can use the sound pillow to create a background noise, which can help them fall asleep. Some insomniacs can benefit from the soft sounds of music or relaxation tracks.
Was £18.60
Now £14.99
Marley "Positive Vibration" On-Ear Headphone


The Marley "Positive Vibration" Over-Ear Headphones are a vibrant expressive fashion-forward style headphone manufactured with an aluminium chassis, recycled strain relief plastics and a durable braided cable in order to maintain and help our Planet recover from our excesses.
Our Price £49.00
Grado SR-60i Folding Headphones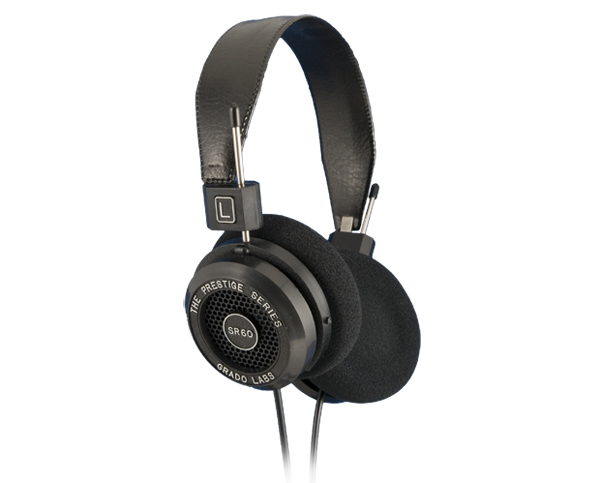 Grado have taken their award winning SR60 model and have given them a full service - Upgrading the sound and designing a whole new look, Grado have given bang for your buck a whole new meaning! That 'i' at the end of the name signifies the crucial improvements that Grado have made. The dynamic driver and open backed design have been updated to provide a listening experience that will keep you captivated for hours on end.
Was £100.00
Now £90.00
Voucher Codes
Code - QSB10b
Promotion - £10 off the SoundScience QSB USB Laptop/Desktop Speakers
Expires - 05-05-2012
Code - SMARTOFF
Promotion - £5 Off Smartouch by Isotoner
Expires - 05-02-2012