---
Top Rated With Serenata Flowers

Here are just a a selection of our top rated products, so rest assured that if you choose to send one of these products, they are bound to bring delight and a smile to the recipient...
Raise the temperature of your romance with a jungle fever of ivory Avalanche roses and stems of ebony Safari Sunset swathed in forest-green foliage.
Was £39.99
Now £34.99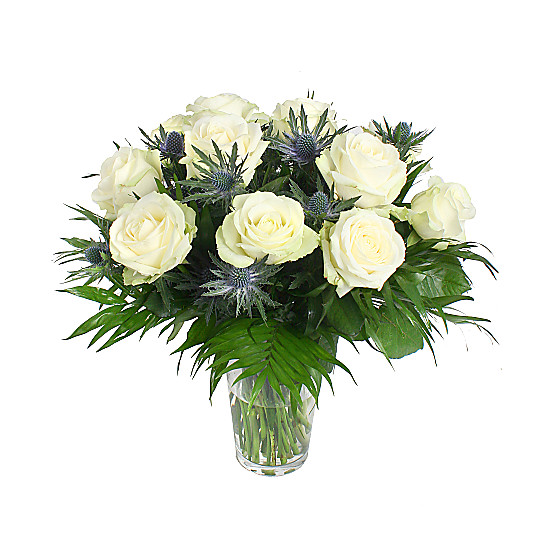 Compare thee to a Summer Meadow? The smell of fresh flowers, like fresh cut grass a comfort in itself. Lazy sunny days spent with loved ones, surrounded by nature itself. What could be better.
Was £34.99
Now £29.99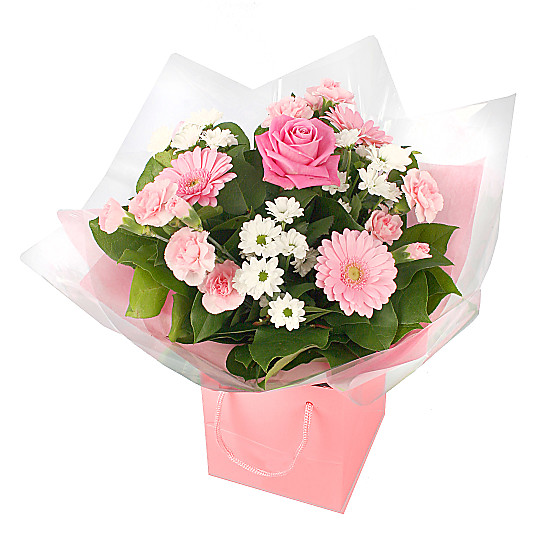 Long-stemmed white lilies exude a gorgeous scent that lingers like a sweet emotion recollected in tranquillity. Against the verdant foliage, the flower heads suggest a timeless elegance that will address the refined aesthetic whether they're opened or unfurled.

Our Price £39.99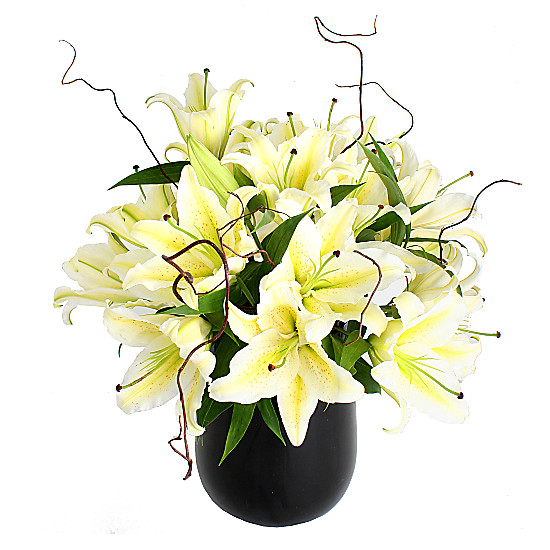 Get your jungle jive on at Club Tropicana - 'cos these showgirl heliconias sure know how to party. Big, bold shapes. Big, bold colours. Big, bold impact.
Was £26.99
Now £19.99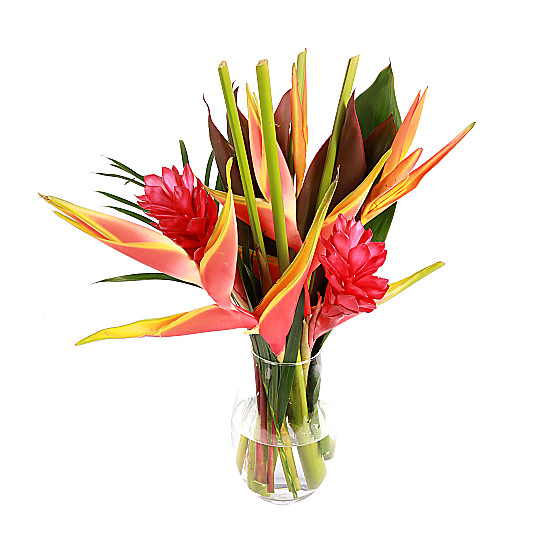 Garland your love in waves of exotic dendrobium orchids washed up on the shores of tropical romance.
Was £26.99
Now £19.99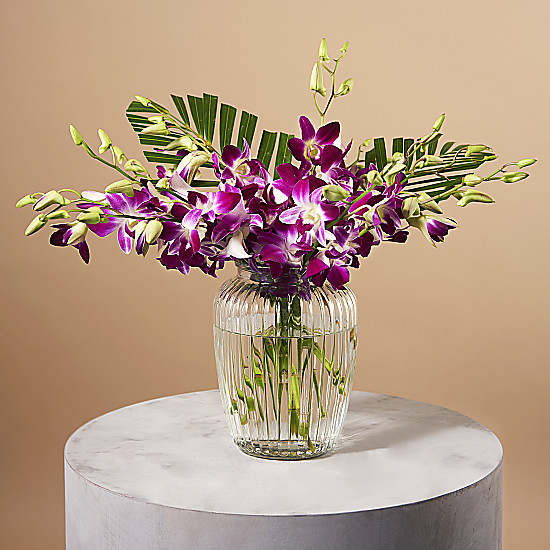 These brilliant white trumpets resonate in an air of dignity, gracing their environment with a sophisticated elegance. White lilies are believed to connote both pride and purity, and whoever experiences the evocative aroma and extravagant beauty of this majestic chorus of flowers would find it difficult to disagree.

Our Price £29.99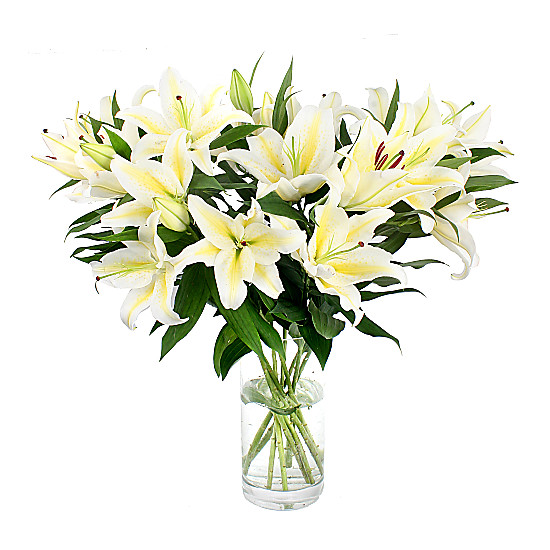 Ancient suns of gold and amber create a tropical ambience for this intense floral display of colour and vibrancy. This outstanding rose and lily bouquet will lend a touch of ancient mysticism to any home.
Was £29.99
Now £19.99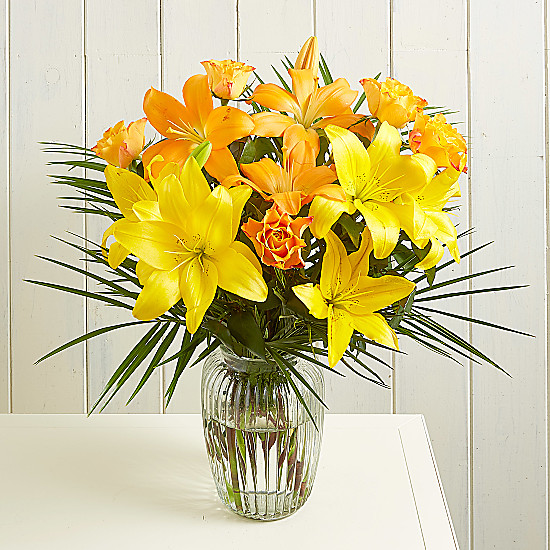 Undeniably exciting and weirdly enticing! These Dyed, pigmented electric blue galaxy Dendrobium orchids not only make an incredibly unusual gift, they also make a superb talking point for any Dinner party! Step into a world of wonderful with these unique blooms.
Was £26.99
Now £19.99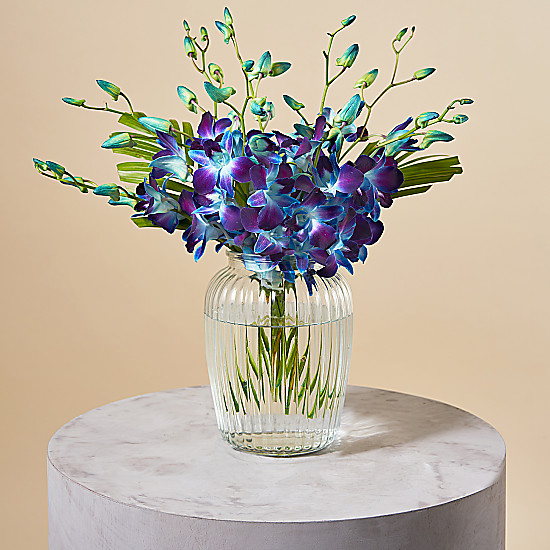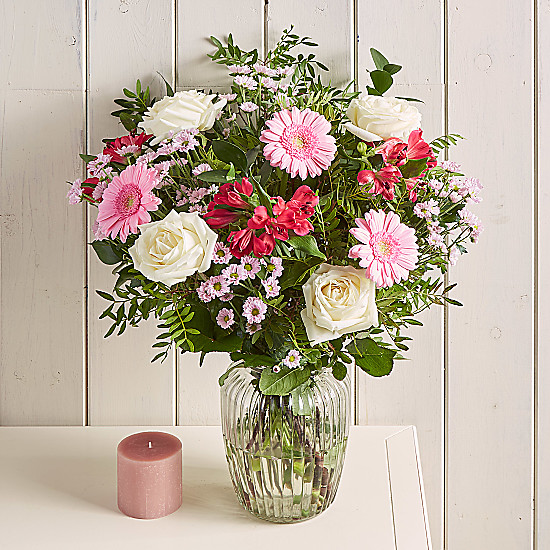 Hip, hop, ya don't stop smiling while golden Aztec lilies are rapping down spiky microphones of lilac liatris to the rhythm of curious violet lisianthus blossoms and bright yellow clusters of solidago.
Was £29.99
Now £24.99