---
Top Rated Flowers From Serenata Flowers
Here are just a selection of our top rated products, so rest assured that if you choose to send one of these products, they are bound to bring delight and a smile to the recipient...
A dozen ardent red roses cosy up with crowns of magenta Safari Sunset under a blanket of rich green foliage in a gorgeous hand-tied bouquet that whispers sweet memories and hints at new desires.

Our Price £49.99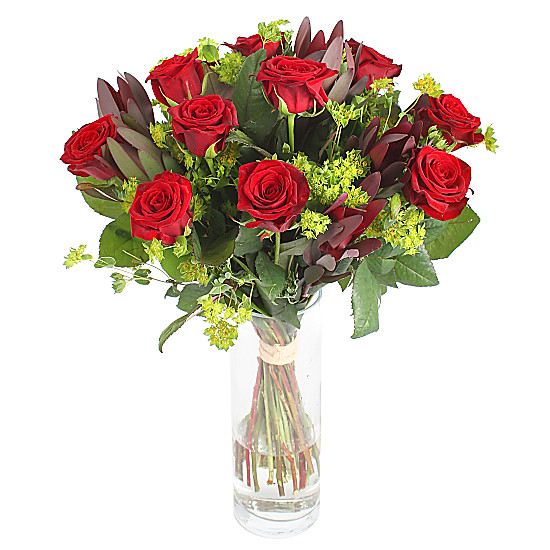 Raise the temperature of your romance with a jungle fever of ivory Avalanche roses and stems of ebony Safari Sunset swathed in forest-green foliage.

RRP £39.99
Our Price £34.99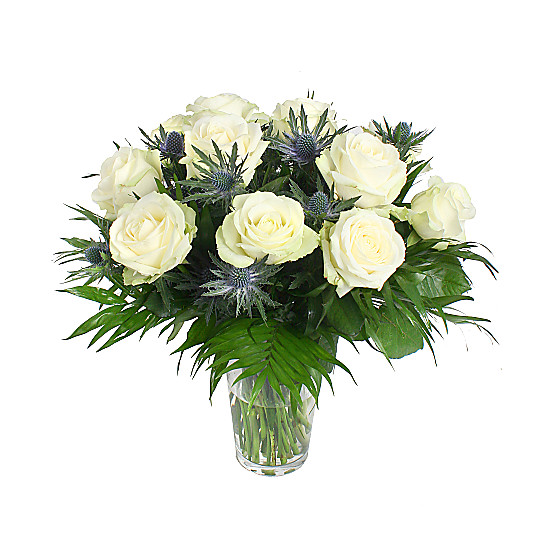 Long-stemmed white lilies exude a gorgeous scent that lingers like a sweet emotion recollected in tranquillity. Against the verdant foliage, the flower heads suggest a timeless elegance that will address the refined aesthetic whether they're opened or unfurled.

Our Price £39.99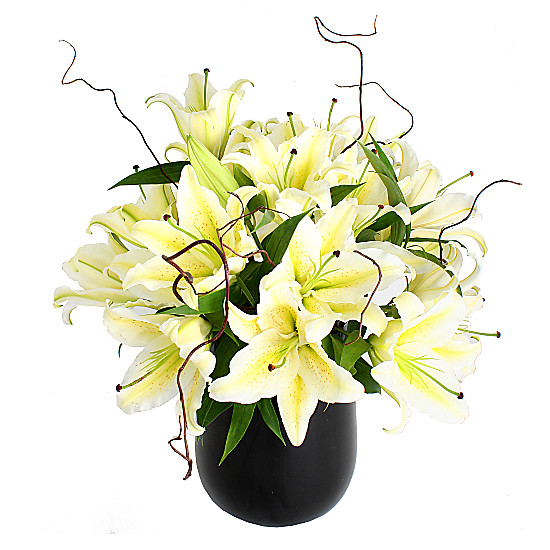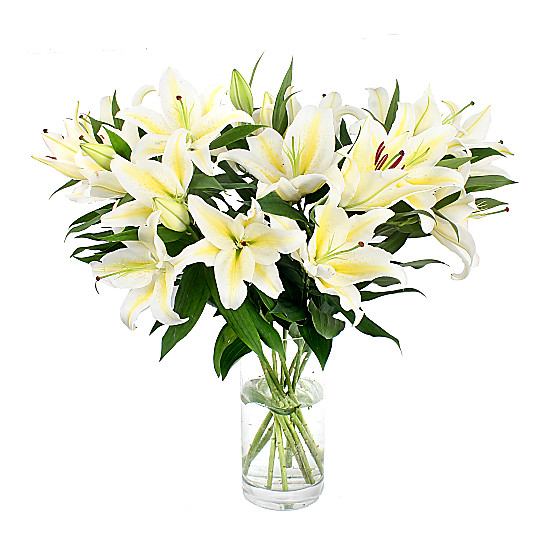 The explosion of colours in this arrangement is designed to brighten the darkest of days and cheer anyone that comes into contact with it. We've tried time and again, but we still can't pass it without smiling!

Our Price £29.99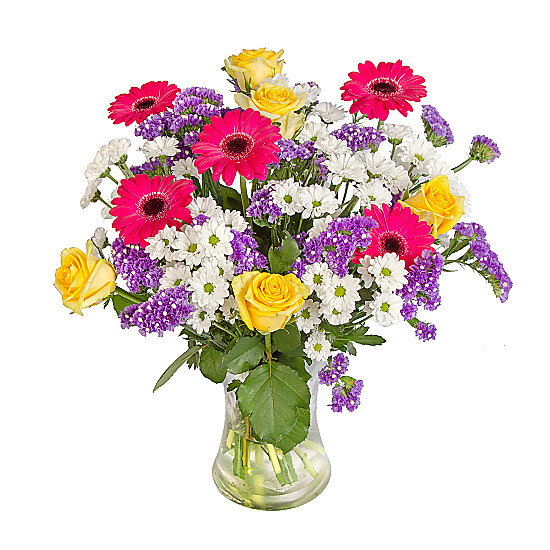 Hip, hop, ya don't stop smiling while golden Aztec lilies are rapping down spiky microphones of lilac liatris to the rhythm of curious violet lisianthus blossoms and bright yellow clusters of solidago.

RRP £29.99
Our Price £24.99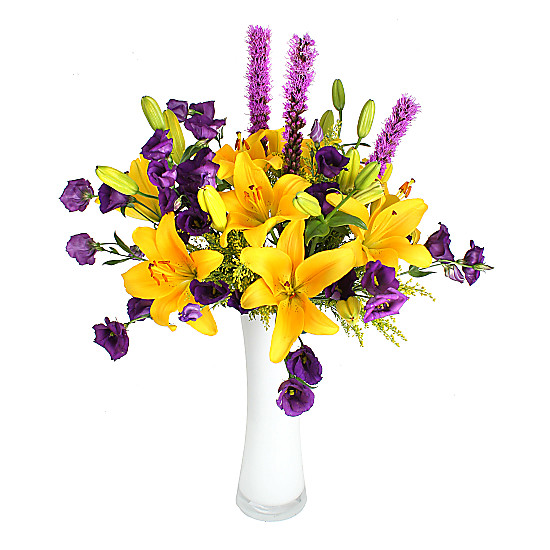 Bold colours and a no-nonsense attitude give this bouquet of hot pink roses and alluring alstroemeria toying with lime green and purple chrysanthemums and enigmatic eryngium will leave you cheering for more!

RRP £24.99
Our Price £19.99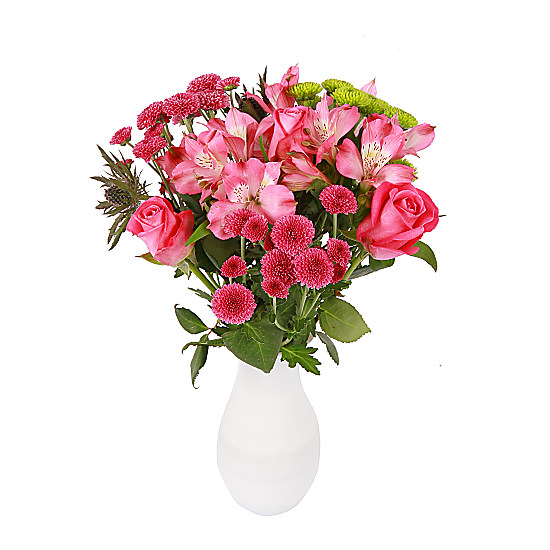 Everyone loves a good pudding it's where all the best food is, so we've created this beautiful arrangement with all the best things we could think of... Pretty pink roses, speciality Carnations, gracefully scented Freesia and delicate Waxflower. So make sure you have a bit of room left over for some Raspberry Ripple!

RRP £34.99
Our Price £29.99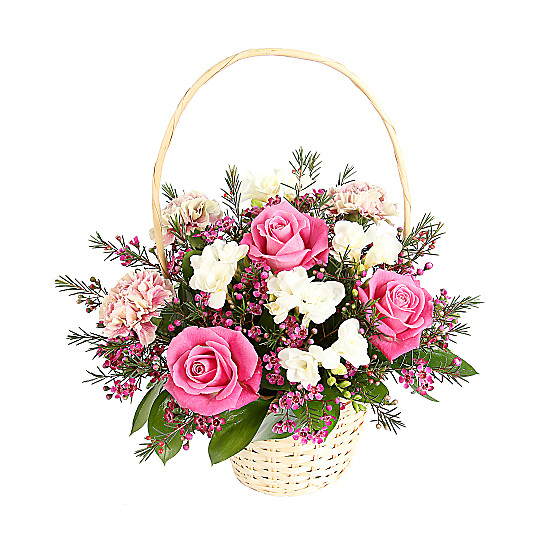 The happiest hug of colours, given with love. Pink-kissed, blushing and pure, this kaleidoscopic cuddle of carnations offers the gentlest caresses…

Our Price £19.99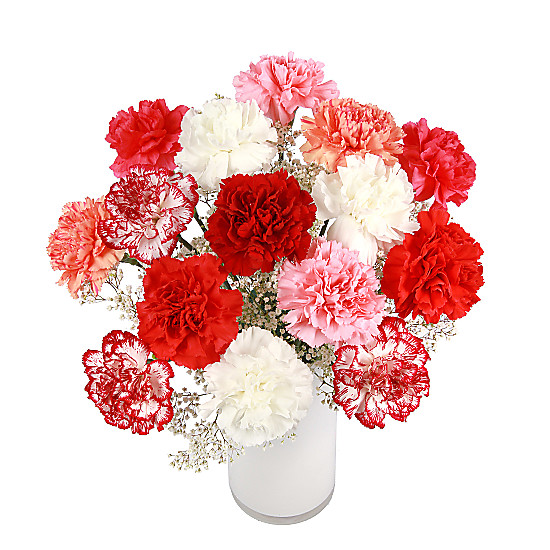 You are entering a mysterious world of dreams, that we hope to interpretate with the aromas of lillies, roses and a hand of Blue Veronica.

RRP £59.99
Our Price £49.99