Top Gifts and Recently Launched at Kaleidoscope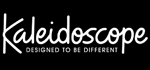 Hi there,
Christmas is coming! Here at Kaleidoscope we've launched our Christmas shop which includes Christmas gifts, festive tableware and decorations to make Christmas feel even more special.
PLUS – We've currently got a 50% off sale you can grab a bargain too. Sale ends on midnight Sunday 18th November.
Recently launched:
Our dream dress finder which allows customers to make selections based on the occasion, dress length, and dress size and we'll provide recommendations based on the selections.
Code:
http://www.awin1.com/cread.php?awinmid=2573&awinaffid=!!!id!!!&clickref=&p=http%3A%2F%2Fwww.kaleidoscope.co.uk%2Fweb%2Fmain%2Fdream_dress_finder.stm%3Fcm_sp%3Dleftnavbanner-_-DreamDressFinderpromo-_-DreamDressFinder
New Customer Offer
Offer: New customers to Kaleidoscope get 10% off their order.
Offer code: This is automatically populated at the checkout!
Ends: 31/12/12
Here's our top 5 Christmas gifts for her
Panache Full Cup Bra £29.00 and matching briefs £16.50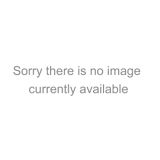 Code:
http://www.awin1.com/cread.php?awinmid=2573&awinaffid=!!!id!!!&clickref=&p=http%3A%2F%2Fwww.kaleidoscope.co.uk%2FPanache-Full-Cup-Bra%2Fproductdisplay.stm%3FAn%3D681%26A%3D72C294_34FF%26N%3D4294964928%2B4294966963%2B681%2B739%2B746%2B4294964508%26Nao%3D0%26Au%3DP_MasterItem%26Nu%3DP_MasterItem%26Ns%3DP_Colour%7C0%7C%7CP_Size%7C0
Lunar Zebra Print Slippers
£19.00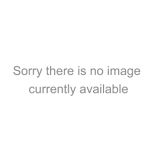 Code:
http://www.awin1.com/cread.php?awinmid=2573&awinaffid=!!!id!!!&clickref=&p=http%3A%2F%2Fwww.kaleidoscope.co.uk%2FLunar-Zebra-Print-Slippers%2Fproductdisplay.stm%3FAn%3D681%26A%3D98X551_6%26N%3D4294964928%2B4294966963%26Nao%3D0%26Au%3DP_MasterItem%26Nu%3DP_MasterItem%26Ns%3DP_Colour%7C0%7C%7CP_Size%7C0
Diamanté Encrusted Ball Necklace
£19.00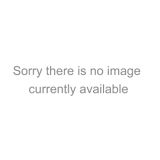 Code:
http://www.awin1.com/cread.php?awinmid=2573&awinaffid=!!!id!!!&clickref=&p=http%3A%2F%2Fwww.kaleidoscope.co.uk%2FDiamant%25C3%25A9-Encrusted-Ball-Necklace%2Fproductdisplay.stm%3FAn%3D681%26A%3D60D044_%26N%3D4294964928%2B4294966963%26Nao%3D0%26Au%3DP_MasterItem%26Nu%3DP_MasterItem%26Ns%3DP_Colour%7C0%7C%7CP_Size%7C0
Quilted Handbag
£32.00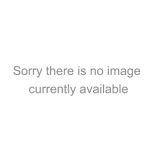 Code:
http://www.awin1.com/cread.php?awinmid=2573&awinaffid=!!!id!!!&clickref=&p=http%3A%2F%2Fwww.kaleidoscope.co.uk%2FQuilted-Handbag%2Fproductdisplay.stm%3FAn%3D681%26A%3D60D174_%26N%3D4294964928%2B4294966963%26Nao%3D0%26Au%3DP_MasterItem%26Nu%3DP_MasterItem%26Ns%3DP_Colour%7C0%7C%7CP_Size%7C0
Boudoir London Long Satin Nightdress
SALE Was £32.00 now £25.00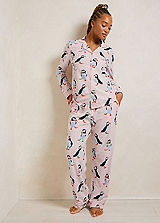 Code:
http://www.awin1.com/cread.php?awinmid=2573&awinaffid=!!!id!!!&clickref=&p=http%3A%2F%2Fwww.kaleidoscope.co.uk%2FBoudoir-London-Long-Satin-Nightdress%2Fproductdisplay.stm%3FAn%3D681%26Ntt%3DBoudoir%2BLondon%2BLong%2BSatin%2BNightdress%26A%3D79T632_10%26N%3D0%26Nty%3D1%26Au%3DP_MasterItem%26Nu%3DP_MasterItem%26Ntx%3Dmode%252Bmatchallpartial%26Ns%3DP_Colour%257C0%257C%257CP_Size%257C0%26Ntk%3DPRIMARY
Remember to replace !!!id!!! with your affiliate ID
Contact Us
If you have any queries, please contact ann.wilkinson@fgh-uk.com or shari.chan@affiliatewindow.com
Best Regards,
Ann