---
Top 10 Best Selling Hampers at Hampergifts.co.uk
Check out our Top 10 Bestselling Hampers, ranging from beautiful birthday hampers to wonderful wine hampers; perfect for any occasion!
You can also now grab 5% Off All Orders throughout August using code AUGH5!
If neither the Ardennes pâté nor the mouth-watering sugar-infused Cherries tempt your palate, you're bound to be won over by the award-winning Rosé from the south of France - a delightful pink-hued wine, presented in a stunning curvaceous bottle.
Our Price £62.99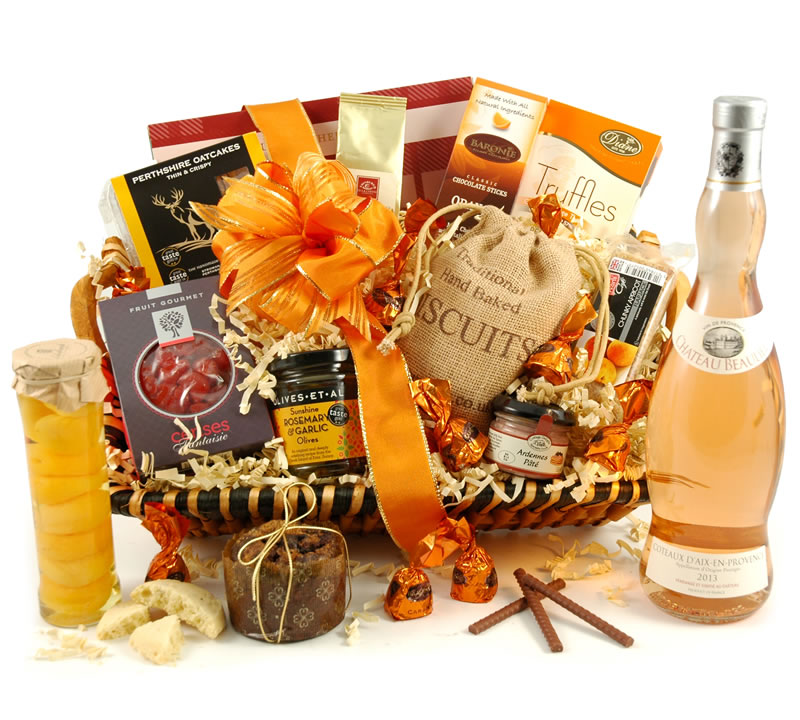 Five beautiful striped gift boxes are crammed with some fresh & fruity summertime goodies.
Our Price £39.99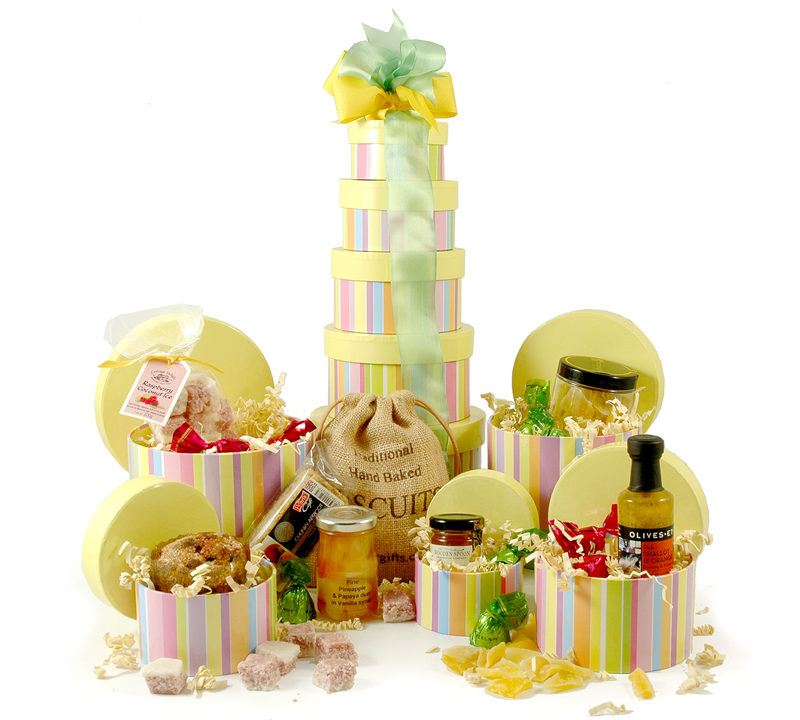 Simply a classic, this Port & Stilton hamper is a cut above the norm. The generously sized Blue Stilton wedge is from the famous Cropwell Bishop creamery.
Our Price £49.99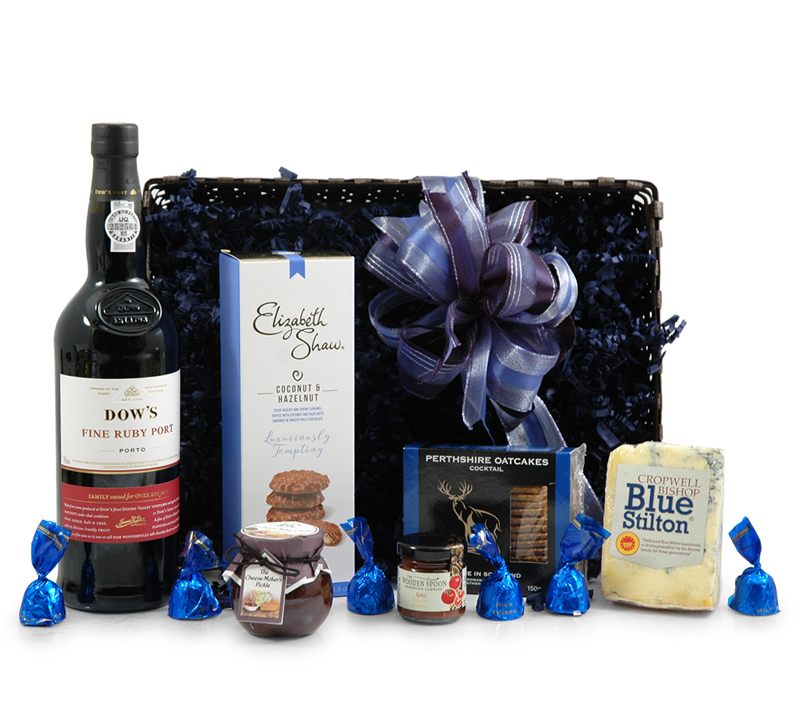 Standing at a whopping 73cm this is by far the tallest tower in our range. Containing 22 premium items presented in five sleek black gift boxes with silver lids, this makes an ideal corporate greeting, and is perfect for sharing at home or in a office.
Our Price £85.00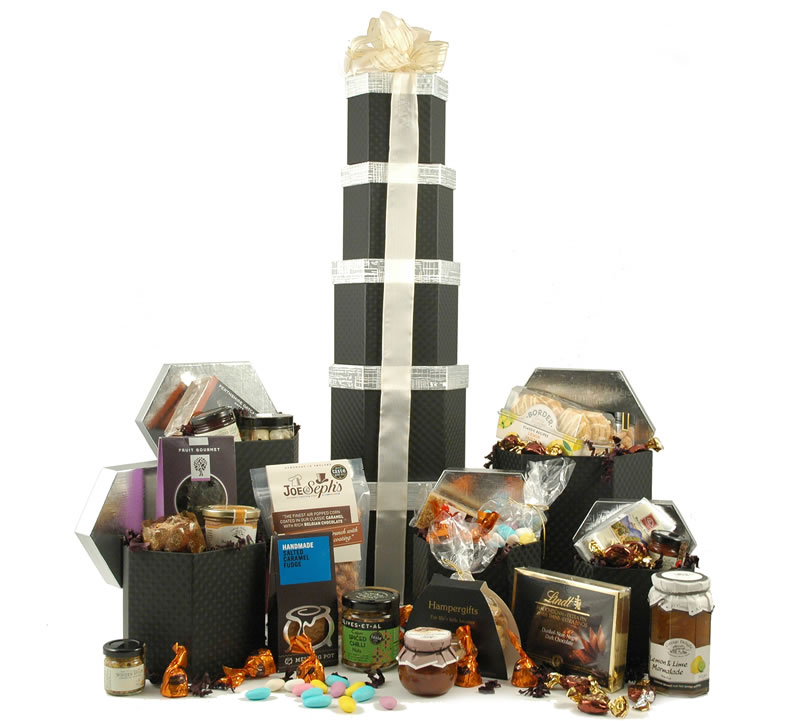 Our top-of-the range chocolate tower is a soaring 50cm tall and features 8 golden gift boxes, each one filled to the brim with a vast amount of chocolates, cookies and other sweet treats. This is pure indulgence on a grand scale!
Our Price £49.99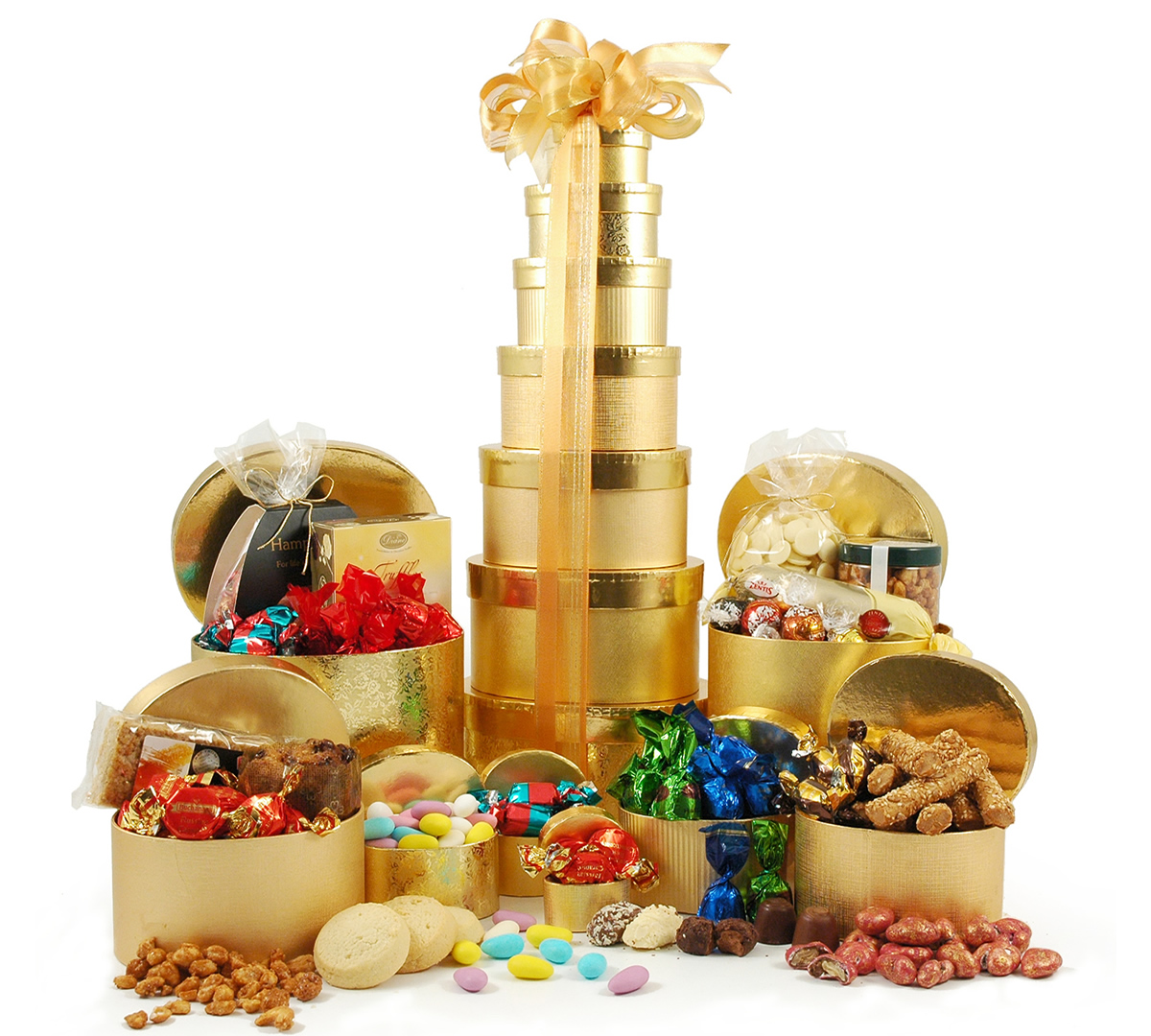 This deep wicker basket is brimming with sweet & savoury tastes to relish. Its centrepiece is a duo of medal winning wines; a velvety merlot from Argentina, and a peachy Italian chardonnay presented in a stunning milk-glass finished bottle.
Our Price £87.50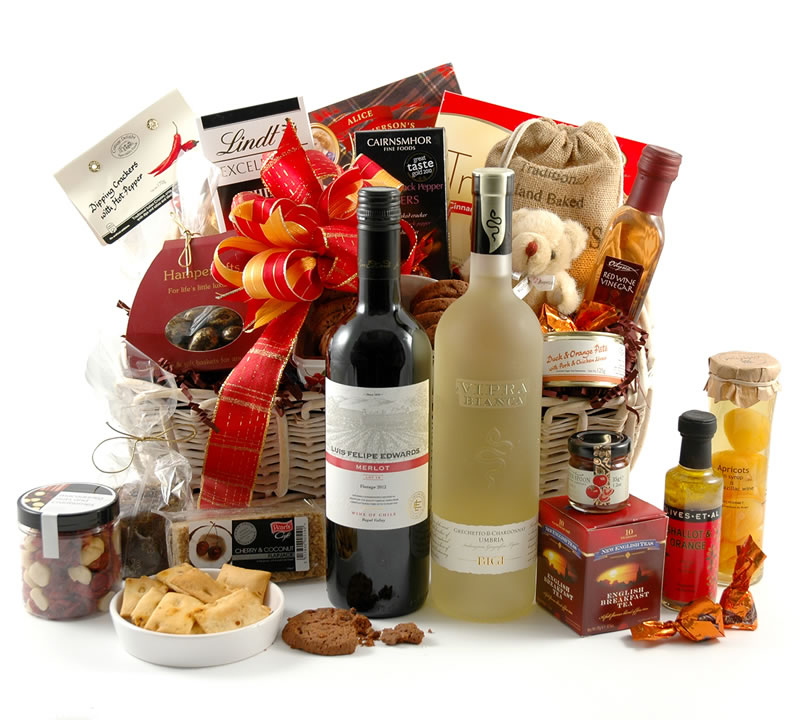 This charming gift contains six carefully chosen treats to entice any cheese & wine lover.
Our Price £34.50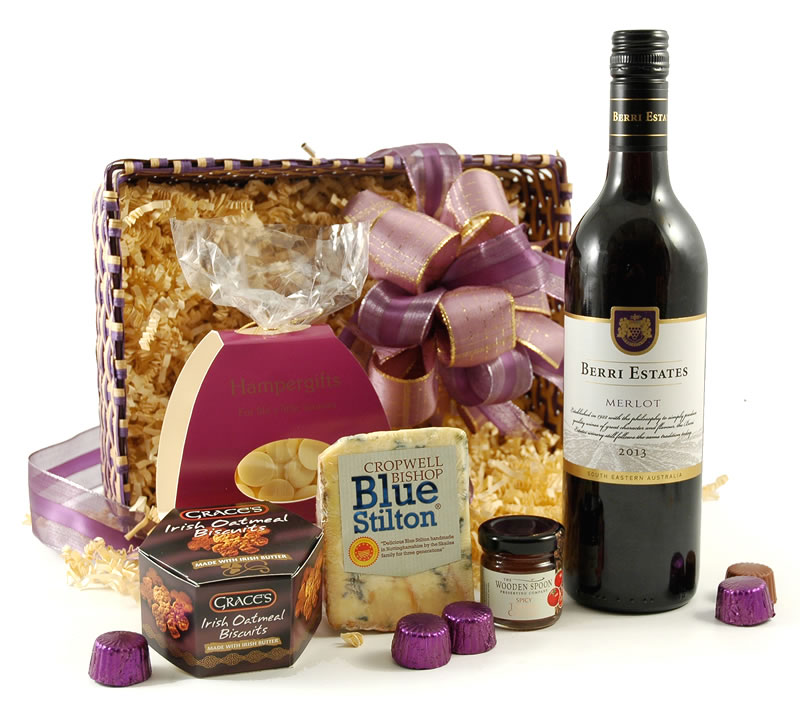 A joyful reminder of summer, this bath & beauty gift is packed with zingy citrus fruit aromas.
Our Price £40.00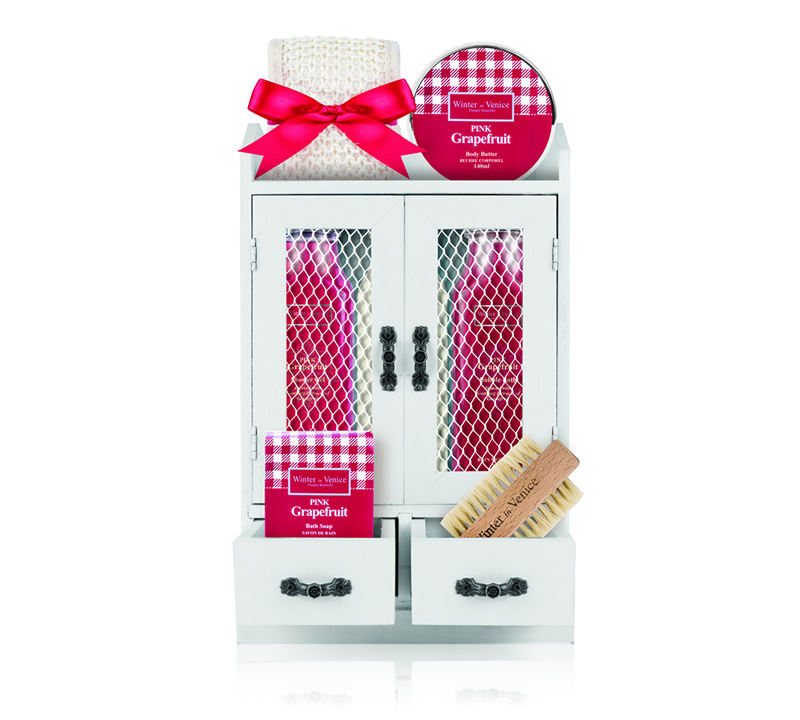 Featuring 20 items in total (including 9 award winning treats) this immense gift tower contains something for everyone.
Our Price £130.00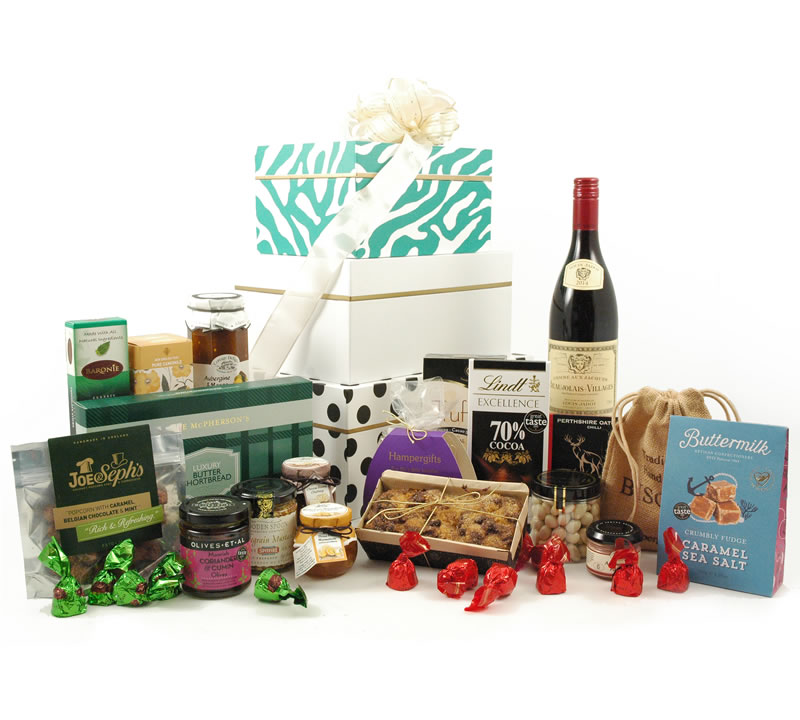 This sublime food & drink hamper is overflowing with four bottles of wine - each one an award winning treat - plus a vast selection of sweet and savoury delights.
Our Price £125.00