Today Only - Save an Extra 5% Off When You Spend £20
---
Today Only - Save an Extra 5% Off When You Spend £20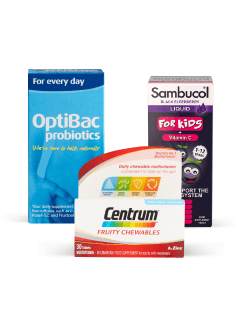 Today Only - Extra 5% Off When You Spend £20 at Chemist Direct.
Use code - K2T94L at Checkout.
T&C's - Excludes all baby milk and baby food, Paedisure, Regaine, Viagra, and E45. Excludes all clearance lines and Covid Test Kits. Excludes delivery. Offer may be revoked at any time.
Offer expires - Midnight Tonight - 17/03/2021.
Click here to find out more.
Fenjal Classic Body Spray combines a gentle moisturiser with the exclusive Fenjal Classic fragrance to leave your skin feeling beautifully soft and delicately fragranced.
Was £54.00 Now £51.30

Perspirex Strong Antiperspirant Roll-On 6 Pack gives dependable protection against excessive perspiration and odour. Its powerful formula is so effective, that one application ensures dryness for 5 days.
Was £50.94 Now £48.39

Odaban is the most effective and safest antiperspirant for the control of excessive sweating and the associated complications of body odour, sweat rashes, Athletes Foot, sports blistering and chaffing.
Our Price £30.23

Lynx Africa Body Spray Deodorant with the classic Africa scent. A few quick sprays is all you need for a lasting, great smelling fragrance that makes a lasting impression.
Was £21.90 Now £20.81

Australian Bodycare Scalp Serum is a natural scalp treatment for dry, itchy, flaky scalps, dandruff, or red spots on the scalp. Dermatologically tested and 100% vegan.
Was £43.99 Now £29.30

Balmonds Scalp Oil 50ml is a vegan friendly, natural, moisturising scalp treatment.
Our Price £29.08

Just For Men Original Hair Colour Light Brown 6 Pack gives you a multipack of original formula hair colours that target 100% of your greys! It's a quick five minute application with results that lasts until the greys grow out.
Was £38.47 Now £30.78

Dermax Therapeutic Shampoo is used for the treatment of severe dandruff and other seborrhoeic scalp conditions where there is scaling and dandruff. 250ml x 3
Was £29.97 Now £29.07

Selsun Dandruff Shampoo 2.5% 6 Pack is a medicated shampoo used to treat dandruff.
Was £29.94 Now £28.44