TODAY ONLY | 15% off Orders at Chemist Direct
Chemist Direct Affiliate Newsletter
---
TODAY ONLY | 15% off Orders at Chemist Direct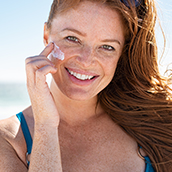 The Payday sale is now LIVE at Chemist Direct!
Use code PAYDAYAF at checkout to save 15% off orders.
Be quick, this code will EXPIRE at MIDNIGHT TONIGHT!
Terms apply, UK delivery only.
Click here to find out more.
Specially formulated to treat inflamed sweat rash and athlete's foot, Daktacort Hydrocortisone Cream can help treat fungal infection and soothe irritation.
Our Price £5.49
Scholl Anti-fungal Shoe Spray kills 99.9% of fungus that causes athlete's foot and fungal nail. This unique shoe disinfectant helps to prevent recurrence of fungus in your shoes.
Our Price £5.99
Canesten Cream is used to treat fungal skin infections such as ringworm, athlete's foot, fungal nappy rash and fungal sweat rash.
Our Price £4.89
Balmonds Bath and Body Oil is a 100% natural, vegan friendly emollient oil specially formulated to counter the drying effects of bathing and showering. Suitable for all skin types including eczema, psoriasis, dermatitis, and other dry, itchy skin conditions.
Our Price £12.99
Dr Teal's Epsom Salt Soothe Soaking Solution with Lavender will sooth and relax the senses and provide you with a perfect night's sleep. The combination of Epsom salt and delicate Lavender essence is the perfect recipe to promote ultimate relaxation.
Our Price £7.99
Dove Caring Bath Almond Cream With Hibiscus Moisturising Cream is a moisturising bubble bath that leaves your skin feeling smooth and soft. Specially formulated with ¼ moisturising cream that cares for your skin and can be used as part of your skincare routine.
Our Price £2.50
Jungle Formulas Plug-In Mosquito Killer, kills mosquitoes, midges and other small flying insects by releasing a long lasting, odourless, insecticide vapour. It offers up to 45 nights protection, when used for an average of 8-10 hours per night, and has a child proof lock.
Our Price £10.99
Incognito Insect Repellent is a natural source of protection against mosquitos and other biting insects.
Our Price £9.99
Soothing aftersun to relieve sun-kissed skin and ward off flying pests.
Our Price £3.60
Mosquito Milk Insect Repellent is effective against all mosquitoes and tropical mosquitoes, including ones that may carry malaria, West Nile Virus, dengue fever and yellow fever. The easy to use roll-on insect repellent is highly effective and pleasant smelling, offering up to 7 hours protection per application. It is recommended you apply Mosquito Milk twice a day. Contains 1x50ml bottle.
Our Price £9.99