Three - 12GB for £8 12M SIM only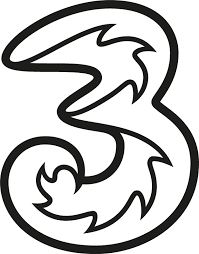 Dear Affiliates,
I hope you had a great weekend.
We have some amazing news!! Three have made available a new 12M SIM only plan, the 12GB for £8, which will be live until the 1st of November. In order to provide a low price to the customer, we have reduced the CPA to match our current 8GB SIM plan's CPA, which is currently at £30. Hopefully, the plan with this low price point will generate some additional volumes that will make up for the reduced CPA.
However, if you wish not to promote this offer, please continue to push the 12GB at £10.
12GB at £8 with Unlimited text and Minutes/ 12Months advanced plan
https://www.awin1.com/cread.php?awinmid=10210&awinaffid=!!!id!!!&ued=http%3A%2F%2Fstore.three.co.uk%2Fview%2Fbasket%2FSIMOnlyD18082020T163523
Note: The non-exclusive 12GB at £10 can be found in the feed.
As always please remember to replace the !!!ID!!! with your publisher ID.
If you have any questions please contact: uk-three@awin.com
Kind regards,
Three affiliates Team