Thread Launch Offer: Double Commission for Your First Month!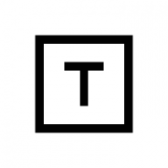 Thread.com has launched on Affiliate Window, and we're looking for new partners to help us change the way men shop.
We offer men an easier, hassle-free way to source clothes that's right for them; we offer an online personal stylist who picks out clothes that work for each client based on his personal style preferences. The client only see clothes that are suitable for his preferences, size, and budget so he can save time and only see things we know he'll like.
As part of our launch, earn double commission your first month on our programme!
10% commission on new customer sales for your first month with us (normally 5%)
Cashback/loyalty programmes at a reduced commission of 2% (4% during your first month)

High AOVs £130-180

3-7% of clients buy within their first month on Thread
Service is completely free for the client; prices are the same as the high street.
Customers get free delivery over £50 and free returns, always.

Special considerations can be made on a case-by-case basis.
Join by 30 June 2015 to take advantage of our double commission offer! Learn more about our programme.