This one's for all the leaflet lovers...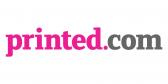 Are you a leaflet lover or frequent flyerer? Get more of these essential favourites for less with new lower prices on larger quantities. If you've got upcoming events, promotions, sales or some brand awareness to spread, you'll be able to get your hands on larger quantities for much less.
How many could you get?...