The Summer Sale at Kiddicare now on!

Hi there,
The Kiddicare Summer sale is now in full swing and we wanted to highlight some of the great offers we have running



Kit out the Nursery for less….


Half price Kiddicare Mattress when you buy any Cot or Cotbed – plus save and additional 10% when buying 2 or more items of Kiddicare nursery furniture!
With our lowest price cot priced at £49.99, this is a great offer for parents to be!
Code:
http://www.awin1.com/cread.php?awinmid=2553&awinaffid=!!!id!!!&clickref=&p=http%3A%2F%2Fwww.kiddicare.com%2Fwebapp%2Fwcs%2Fstores%2Fservlet%2Fcategorydisplay10A_5147_10751_61682_-1__20676_20676_10001_20676
Free Car Seat worth £89.99 when you buy the Graco Evo Pushchair ** Offer starts 27th June **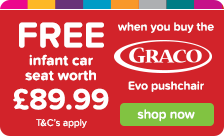 Code:
http://www.awin1.com/cread.php?awinmid=2553&awinaffid=!!!id!!!&clickref=&p=http%3A%2F%2Fwww.kiddicare.com%2Fwebapp%2Fwcs%2Fstores%2Fservlet%2FSearchResults%3FstoreId%3D10001%26catalogId%3D10751%26langId%3D-1%26fcd%3Dset%26Ntk%3Dprimary%26N%3D0%26Ns%3DPrice%257C1%26pageView%3D%26x%3D-926%26y%3D-100%26Ntt%3Dgraco%2Bevo%2Bsystem
Free Carry Cot worth £110 when you buy the Britax Affinity Pushchair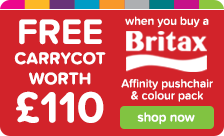 Code:
http://www.awin1.com/cread.php?awinmid=2553&awinaffid=!!!id!!!&clickref=&p=http%3A%2F%2Fwww.kiddicare.com%2Fwebapp%2Fwcs%2Fstores%2Fservlet%2FSearchResults%3FstoreId%3D10001%26Ntt%3Daffinity%2520pack%26Ns%3DPrice%7C1%26N%3D5001%2B37%26langId%3D-1%26catalogId%3D10751%26Ntk%3Dprimary
Free Avent Newborn Starter Set worth £28 when you spend £300 or more

Code:
http://www.awin1.com/cread.php?awinmid=2553&awinaffid=!!!id!!!&clickref=&p=http%3A%2F%2Fwww.kiddicare.com%2Fwebapp%2Fwcs%2Fstores%2Fservlet%2Fproductdisplay0_10751_-1_118504_10001
Sale specific banners are available in Darwin – if you require specific assets, drop us a line and we'll see what we can do for you.
As always, if you have any specific promotions that you feel may work well for Kiddicare, please drop us a line @ kiddicare@affiliatewindow.com
Happy promoting!
The Kiddicare Affiliate Team