---
The Spring/Summer Range At Sock Shop

Refresh your sock selection with our range of new season styles featuring tons of stunning designs and fresh colours. Be comfortable, cool and stylish this year with the Spring/Summer range at Sock Shop.
Some people say that formal wear is entirely too staid and serious, but who's fault is it - the style magazines? The general lack of adventurousness in men's fashion? Or is it the businessman, in his suit and tie? Well, clearly not, because here he is, featured on these fun Corgi Lightweight Cotton Business Man Socks.
Our Price £14.99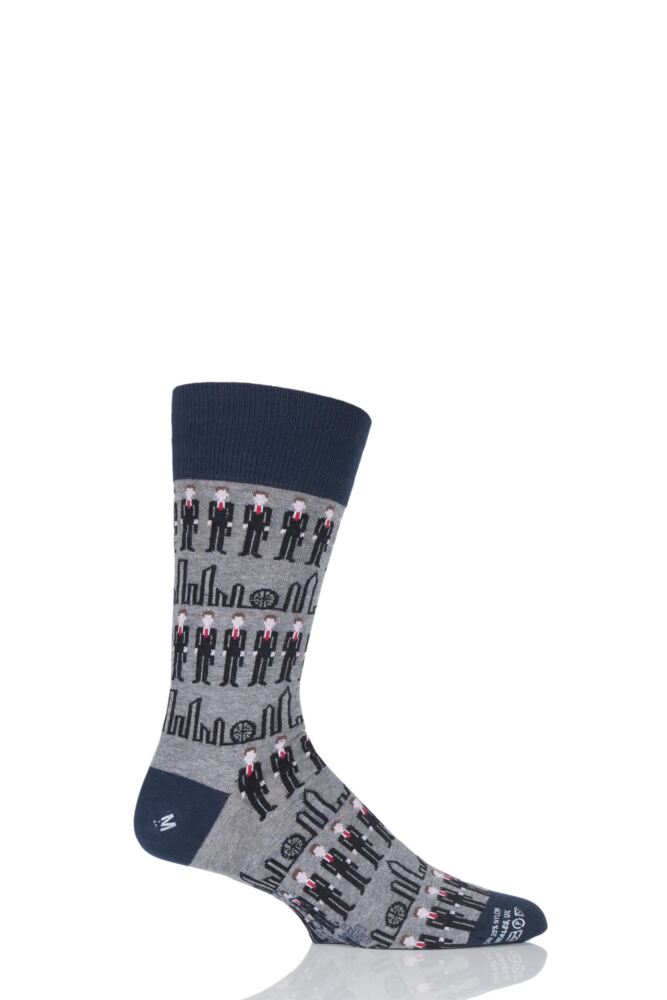 The diamond is one of the most regularly used shapes across Aztec design, cropping up as an all-purpose 'lego brick' to build further motifs. In these great Corgi Heavyweight Wool Aztec Socks, this shape is returned to its purest form, ideally complementing the all-natural, chunky wool rich yarn and rugged weave of these half calf length outdoorsy casual socks.
Our Price £24.99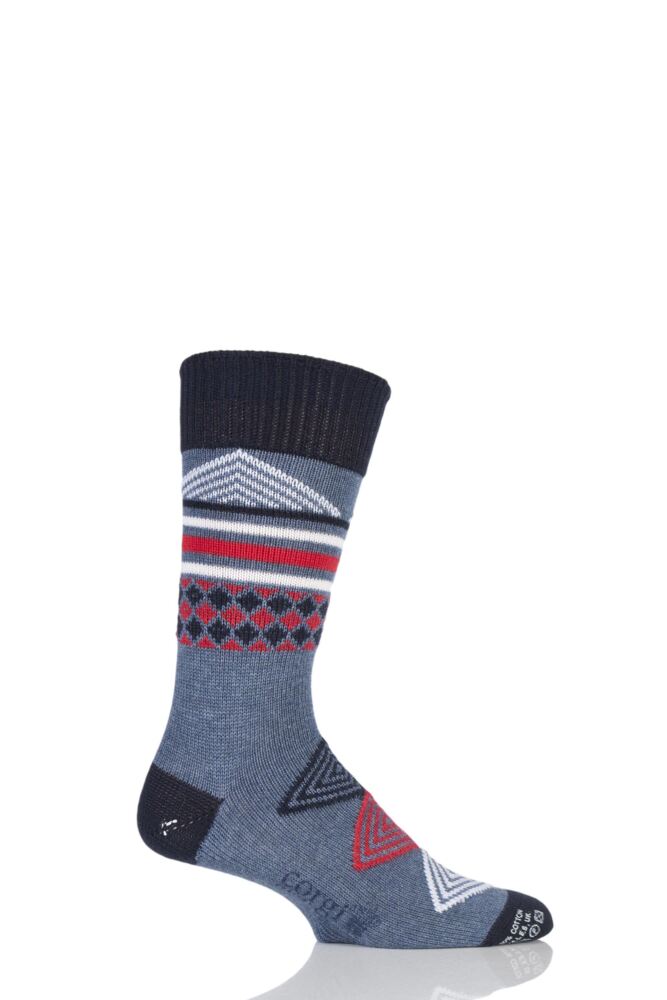 Put a bit of rock n' roll into your sock collection with a pair of these characterful Corgi Lightweight Cotton Skull and Star Patterned Socks – all the quality and colour you'd expect from Corgi, but with added attitude!
Our Price £14.99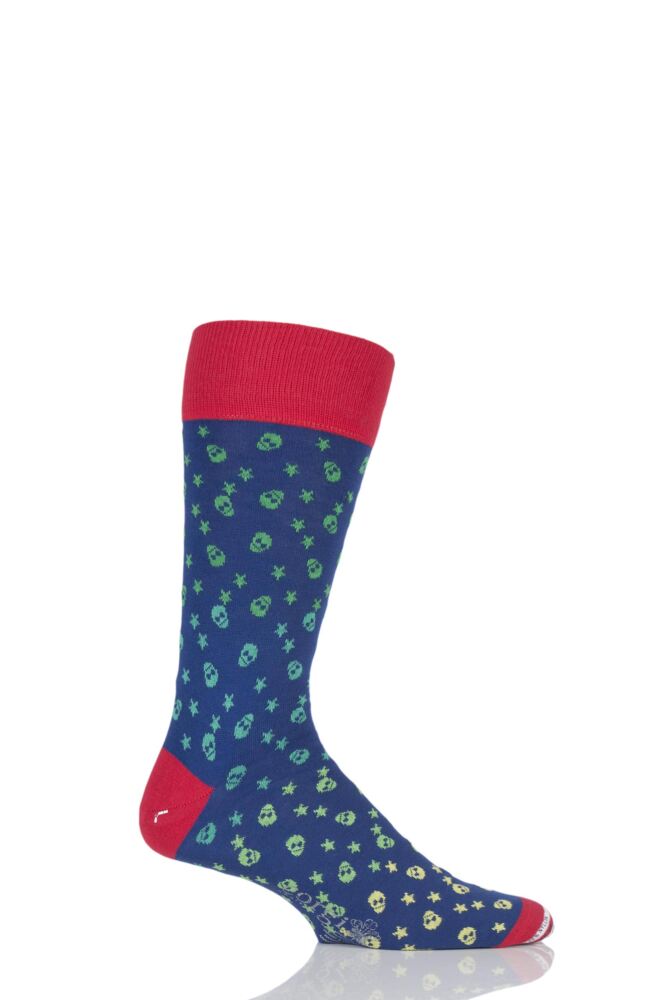 Florals are something we see all too little of in men's socks, so it's a double delight that these Corgi Lightweight Cotton Floral Socks have been produced; a delightfully stylish pattern and on a typically, beautifully constructed sock from these Welsh sock makers.
Our Price £14.99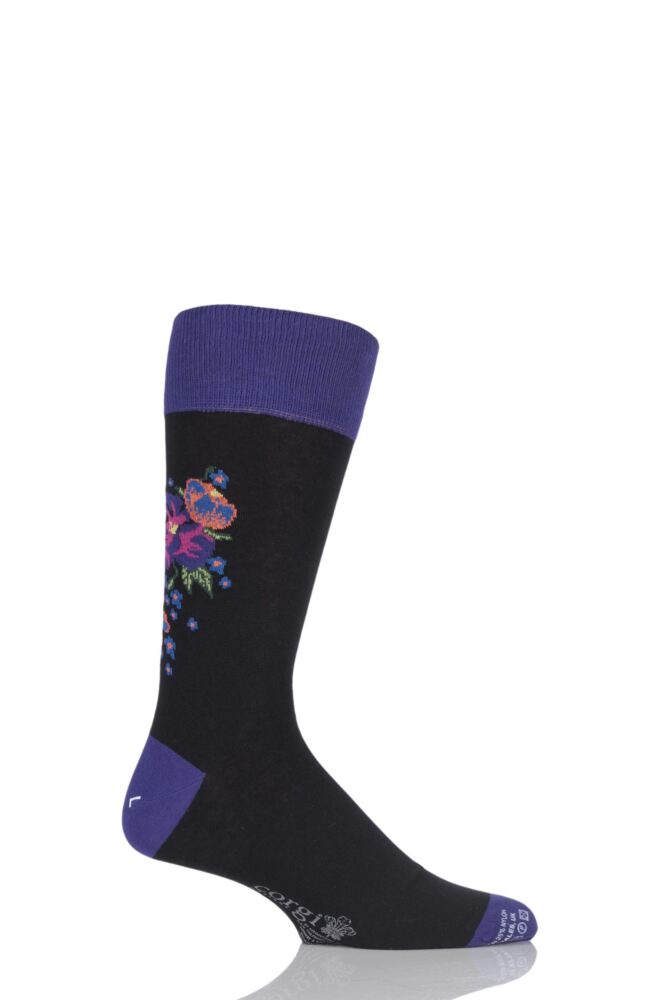 Another Corgi sock design that is eminently suitable for contemporary business wear, while still being quite individual, these Corgi Lightweight Wool Mini Triangle Patterned Socks have an oddly 80s ethic, yet remain distinctly modern somehow. The socks are constructed in a true sock half calf length, with painstakingly finished traditional hand linked toes for smooth seams.
Our Price £15.99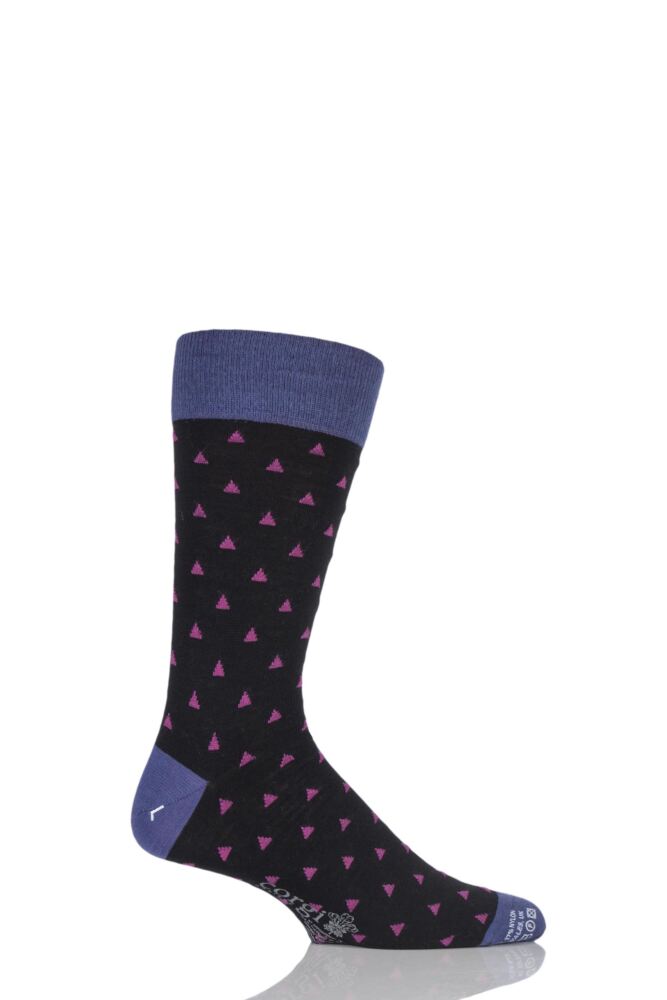 Made from a comfortingly weighty natural wool and cotton weave that's both warm and breathable, these Corgi Heavyweight Wool Contrast Heel, Toe and Tipping Socks are superb quality legwear that you'll enjoy wearing as much for the legacy of the company as for their good looks and great feel. Every pair of Corgi socks is individually finished by a single, skilled worker with hand linked toes for smooth seams.
Our Price £21.99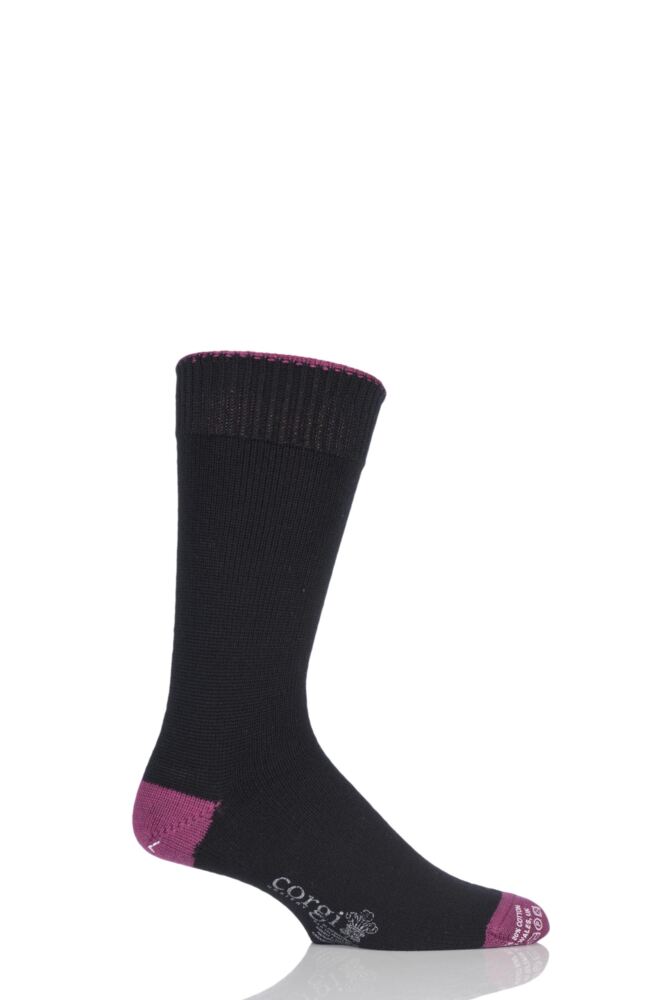 Luxurious and soft in a mix of quality cotton and superb cashmere, these men's Corgi Lightweight Cashmere Blend Vertical Striped Socks are the choice of discerning sock wearers. Corgi only uses the best of the best Himalayan cashmere, choosing fibres that are the finest available, averaging only 16 microns – one quarter the diameter of a human hair.
Our Price £20.99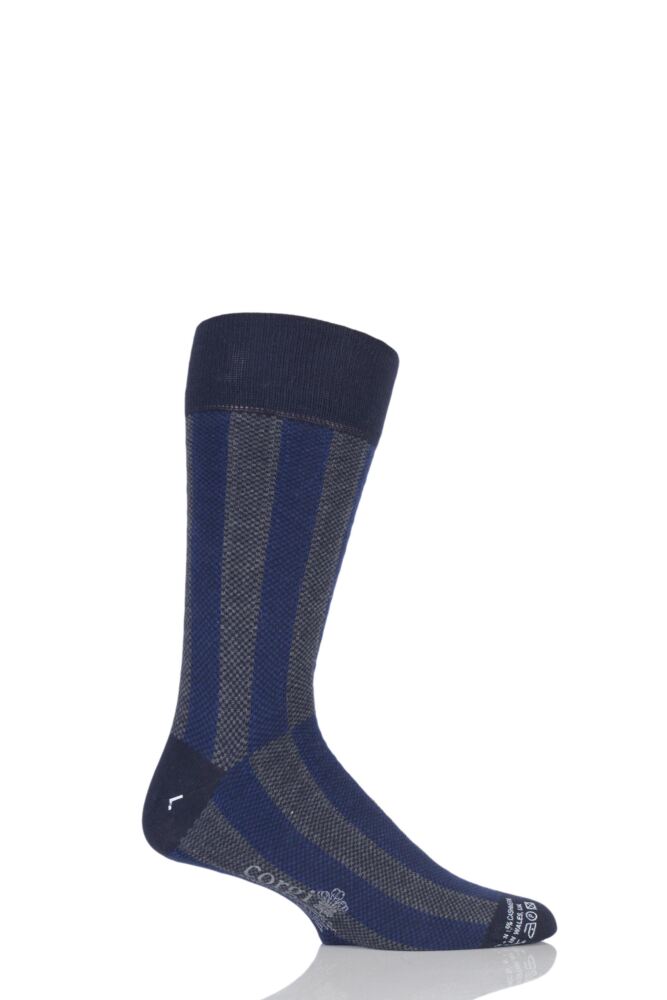 Styled with extra wide vertically descending stripes, and with contrasting cuffs, toes and heels, these Corgi Lightweight Wool American Colour Block Socks are unusual, yet sophisticated in subdued shades with a micro-check background. As with all Corgi's socks, these are made in the Amman Valley, South West Wales by their small, dedicated workforce, blending modern machinery and traditional techniques.
Our Price £15.99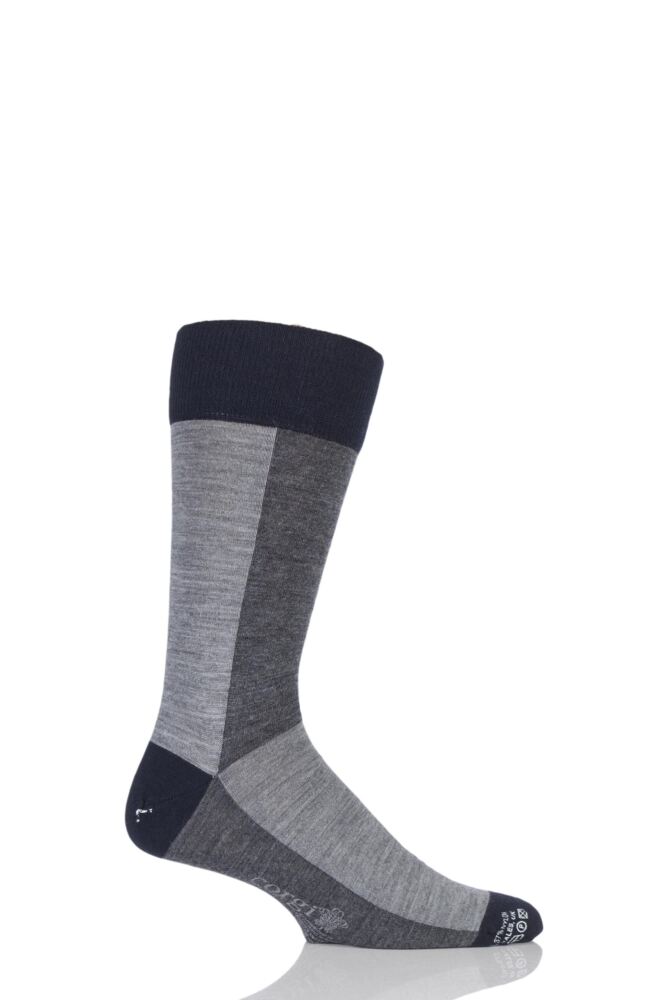 For anyone who enjoys cycling – although not necessarily on a Victorian pushbike – these men's Corgi Lightweight Cotton Penny Farthing Socks would make a cut and well-received present. These novelty socks are superb quality, using the best cotton rich blend for softness and strength in a fine gauge weave.
Our Price £14.99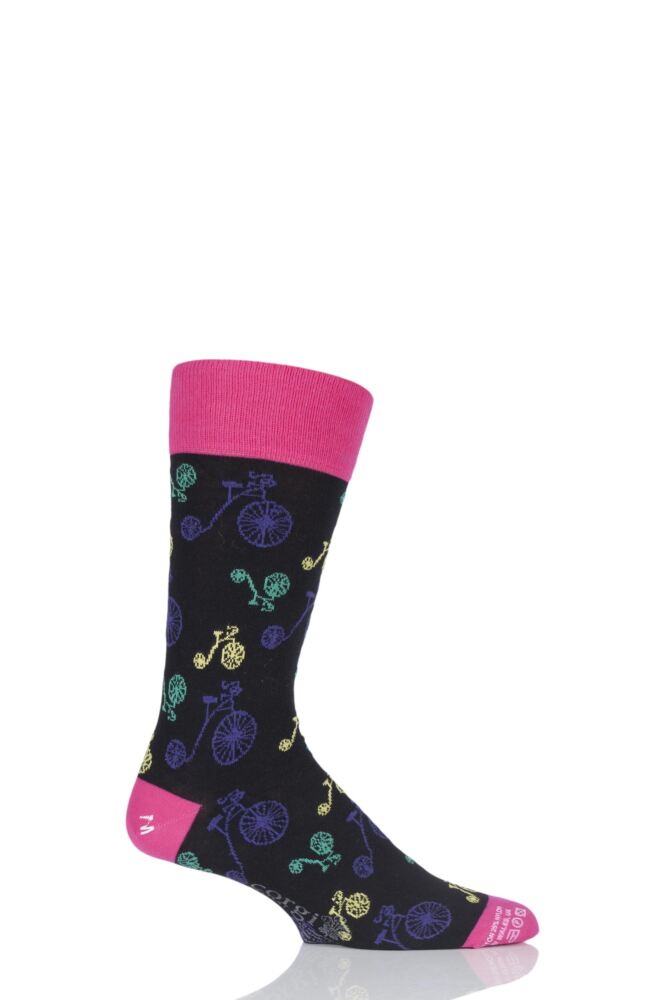 Enjoyably colourful, a pair of big, bold polka dotted socks like these fabulous men's Corgi Lightweight Cotton Multi Spotty Socks can't fail but put a little more fun in your fashion. These cotton rich socks are fine gauge and in a half calf length, so plenty of space for these multicolour spots.
Our Price £14.99