The Sausage Man Introducing our new range of beer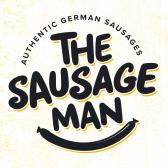 ---
Engel Beer
We are pleased to announce that we have now officially launched our new award-winning beer range from Engel. These Engel beers from Germany are now available exclusively to The Sausage Man in the UK.
Biermanufaktur Engel dates back to 1738, and has been run by the same family since 1877. The fourth and fifth generations of the Fach family are now managing the brewery, leading it to become one of the most decorated in Germany.
Huge Variety
The new Engel range includes options for everyone. With light "Hell" and dark "Dunkel", with sweeter and more bitter options, as well as various different strengths – from 0.5% up to 5.5% ABV. There are filtered and unfiltered options, barley or wheat craft beers, and various hop types to choose from. You also have the option of two organic beers – the Engel Keller Pils, and the Engel Kellerbier Alcohol Free.
Kellerbier
Keller beer is unfiltered, left to mature over time in dark cellars, and is the most popular type of beer in Germany. The gold beers in this range are nice and malty, while the Dunkel (dark) beers have a mild bitterness that is a must-taste for any beer lover.
German Radler (Shandy)
In addition to the Alcohol Free Kellerbier, Engel also have two extremely flavourful Nutural Radlers, in both Hell and Dunkel varieties. Similar to a British shandy, Radler is made with zesty lemonade and unfiltered Engel beer. These NaturRadlers are extremely refreshing thirst quenchers, and are only 2.5% ABV.
Beer & Bratwurst
You can't beat a good Beer and Bratwurst combination, here at The Sausage Man we can now supply you with both. If you are interested in beer and want to help spread the word about this fantastic new range, please get in touch. We love collaborations of all varieties and will provide you with what you need to make this a success. Always happy to supply our affiliates with samples too. To find out more and to sign up to our programme please visit The Sausage Man Affiliate Programme Page now.
Tags: Alcohol, Beer, beers, craft beer, low alcohol, New Products