---
The Perfect Log Storers At One Garden
Discover our range of log stores used to neatly store your logs indoors for the fire or woodburner. These allow the correct and adequate airflow to circulate around them to dry them out before use. Do hurry, these products are subject to available stock.
The Zest Log Store is a simple open slatted style log store. The open design allows the maximum amount of airflow to dry your logs ready for a log fire, wood burning stove, fire pit or barbecue.
Usual Price £99.99
Now Only £91.91
Save £8.08
The Store More Woodstore is a hot-dipped galvanised, pre-painted steel woodstore. Ideal for storing and drying logs for your wood burning stove or log fire.
Usual Price £99.99
Now Only £95.90
Save £4.09
The Store More Log Store is a beautifully simple design and practical too. The slatted walls and floor, coupled with the lack of rear wall and raised floor allow the maximum airflow around your freshly chopped logs.
Usual Price £139.99
Now Only £136.86
Save £3.13
The Zest Log Chest is a fully enclosed wooden chest for storing and drying logs.
Usual Price £184.99
Now Only £149.85
Save £35.14
The Woodstock 150 has a large storage capacity (over 2 cubic meters) and provides plenty of room for your freshly cut logs.
Usual Price £469.00
Now Only £468.53
Save £0.47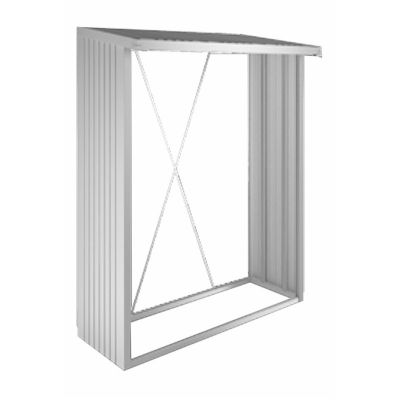 Nothing conjures up a cosier atmosphere on a cold winters day than the warm glow of a real fireplace. But what about the wood? That is where the Biohort Woodstock comes in.
Usual Price £469.00
Now Only £468.53
Save £0.47
The Zest Log and Tool store is a combination log store with integrated, enclosed tool store on the side.
Usual Price £239.99
Now Only £199.80
Save £40.19
The Shire Log Store has a simple design but a practical purpose.
Usual Price £129.99
Now Only £83.49
Save £46.50