The People's Operator Launches on Affiliate Window with 100% Commission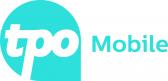 Exciting news from The People's Operator, the mobile network that gives back, has launched their program with Affiliate Window. And what's better, for the first month they're offering 100% commission on any product sales to anyone who signs up before the 30th November 2013. So join today!
About The People's Operator
The People's Operator is the mobile network that gives back. Customers save money with one of our great deals and we'll make a difference by directing 10% of their spend to any cause of their choice - at no extra cost to them. They choose from big national partners like the NSPCC or the Big Issue, right down to their local school or community centre and we'll give them a way to donate to a cause they care about. Simply choose TPO as their mobile phone network provider and make a difference by giving back.
Our packages are all 30 day rolling contracts, so customers don't have to tie themselves down. All it takes is one of TPO's great SIM card deals to turn their mobile into a force for good.
Our conversion rate is high and our payment process couldn't be simpler, making purchasing very easy.
What you will receive
We have a range of creative to choose from including gif and static banners ads. Regular communication is a large part of our affiliate program, and we will be sure to get details of the best deals out to you, via newsletter and The Hub.
By joining our program now, you will be receiving for the first month a commission of 100% on every product sale that you make before 30th November. After this, the commission structure will be as set up as on the people's operator profile.
We have a huge selection of banner ads to choose from, and a friendly design to draw customers in. Just take a look at a few examples below:
If you're interested in becoming an affiliate of ours, take a look at our terms and conditions here.
If you have any questions, please don't hesitate to contact our affiliate manager Yasmin at yasmin@tpouk.com or by calling 020 7251 6648.
We look forward to working with you!
Tags: affiliate incentive, Affiliate Window, discount, incentive, mobile deals, mobile network, offer, programme launches, promotion, sim deals, telecoms