---
The Garden Arbours Collection Available At One Garden
An arbour provides tranquil garden seating and, with its trellis sides and/or back, can also support cimbing plants for a truly picturesque garden feature.
Choose from a range of sizes and styles to suit your garden and save £5 on orders over £199 this week (expires Sunday 23.9.18) with code AF18GA13.
Here's a featured selection of our Arbours range:
The Shire Blossom Arbour is a contemporary bench-seated arbour with an apex roof, exposed sides and rear panels. The structure is freestanding, but can also be placed against a wall or a fence.
Was £197.99
Now £129.99
Save £68.00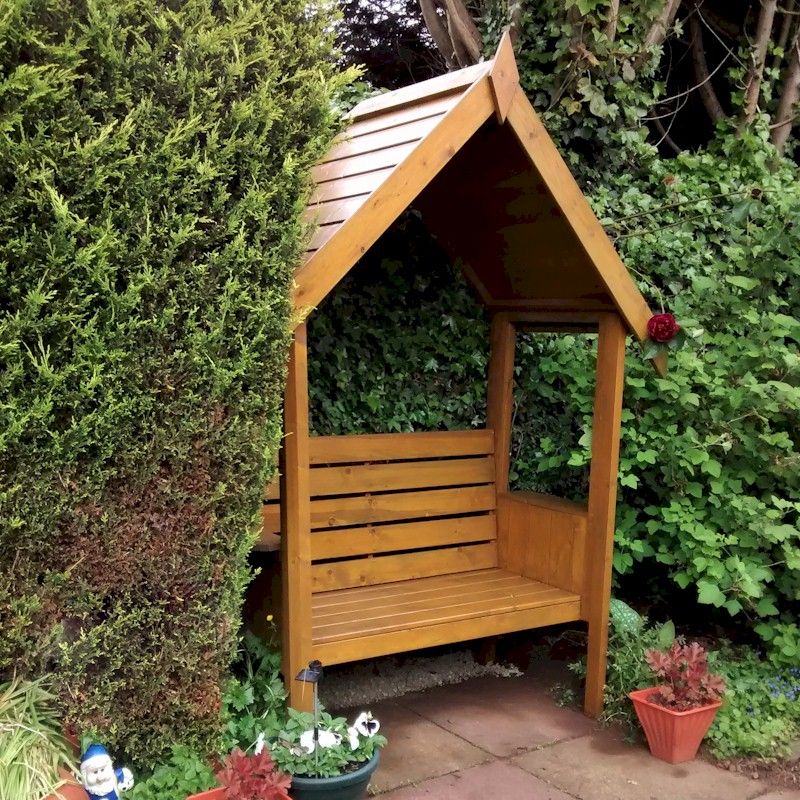 The Rowlinson Modena arbour is a contemporary design and will make a great addition to any modern garden.
Was £299.00
Now £209.99
Save £89.01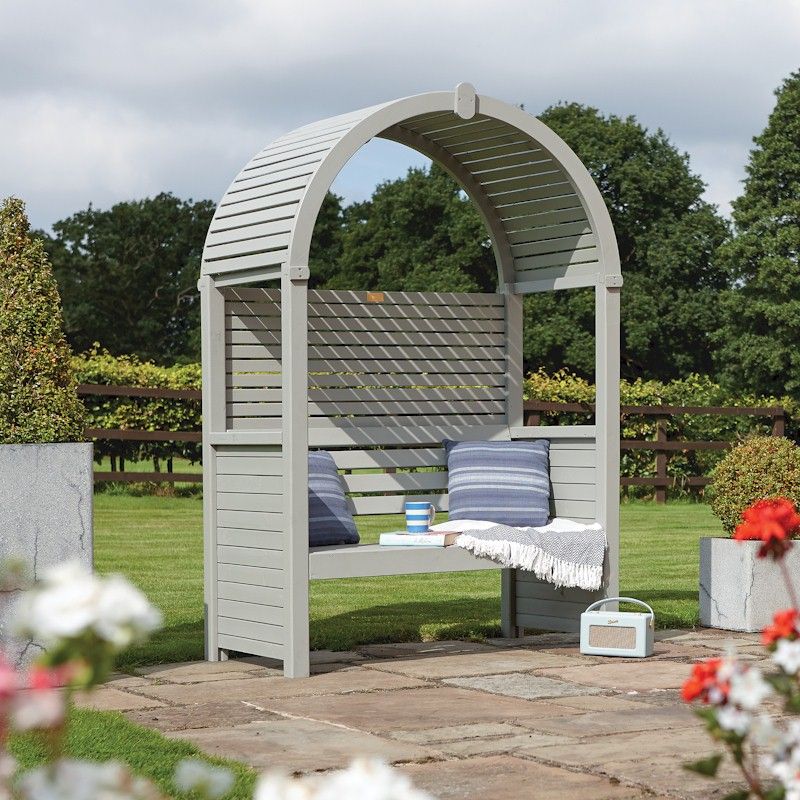 The Grange Linton Arbour, sometimes referred to as the Livorno Arbour, has a certain gothic charm and looks as good as it is practical.
Was £448.99
Now £328.99
Save £120.00 The Shire Corner Arbour, as the name suggests, is designed to be situated in the corner of a garden.
Was £532.99
Now £399.49
Save £133.50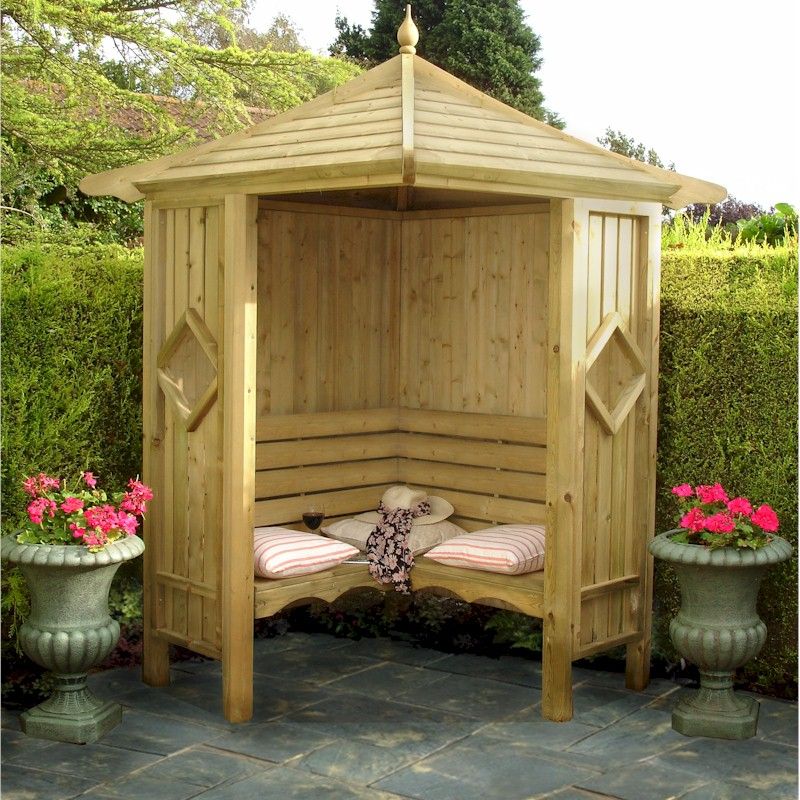 This Grange Contemporary Arbour has real presence with modern straight lines, and a classic curved roof which employs quality finger jointing.
Was £481.99
Now £358.99
Save £123.00 The Grange Somercote Corner Arbour, sometimes known as the Valencia Corner Arbour, is a larger structure ideal for siting in corners offering a delightful sheltered spot.
Was £569.99
Now £429.99
Save £140.00 The Grange Somercote Arbour, previously the Valencia Arbour, is a beautifully designed structure with a slatted roof.
Was £294.99
Now £224.99
Save £70.00 The Zest Brighton Corner Arbour is an impressive enclosed dual corner seat. The whole structure is pressure treated for a longer lifespan.
Was £679.99
Now £529.99
Save £150.00
The Rowlinson Keswick Arbour features a beautiful concave curved back panel, with open slatted roof and lattice sides, the Keswick Arbour will bring many years of comfort and style.
Was £279.00
Now £219.99
Save £59.01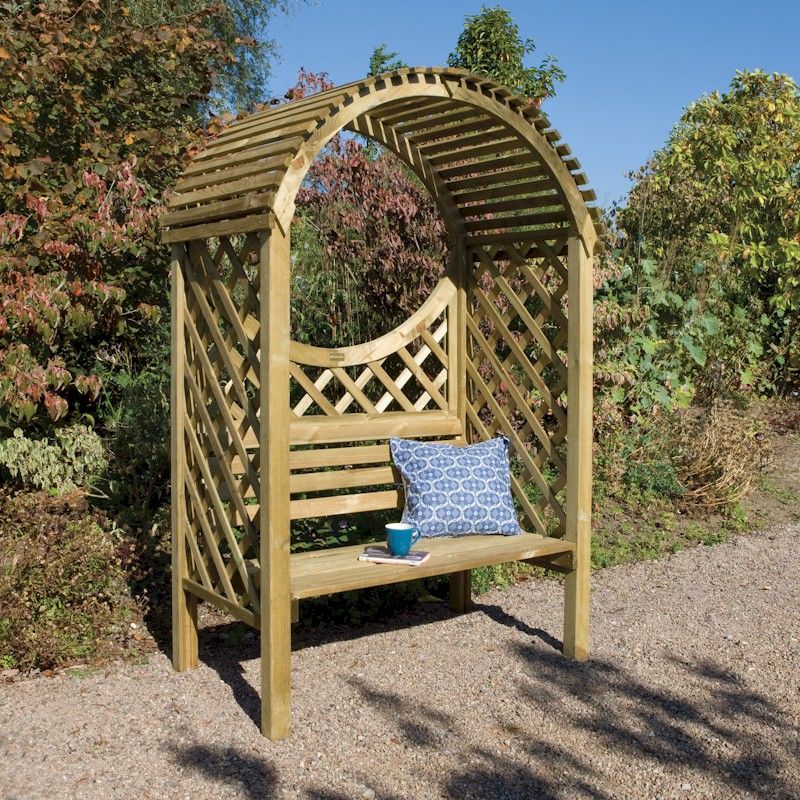 The Shire Balsam Arbour is an attractive bench-seated arbour featuring a gothic style roof, enclosed rear and side panels. The structure is freestanding but can also be placed against a wall or fence if chosen.
Was £254.99
Now £198.99
Save £56.00