The Entertainer - All this week - Daily Deals
Hi partner
Everyday we're giving you a new daily deal that will be at a special deal price for 24 hours only. But I'm going to let you into a little secret...I'm going to share these with you now, so you can be prepared each day! These deals change at one minute past midnight, so get organised to get the most out of these great deals.
Please DO NOT advertise these before they are live.
Tuesday
Mr. Potato Head Marvel Mixable Mashable Heroes Super Hero Collector Pack - 521568 - WAS £15 NOW £7.50
Wednesday
Crayola Minions Marker Airbrush Set - 524452 - WEB PRICE £25 DEAL PRICE £12.50
Crayola Marker Airbrush Art Set - Pink - 518771 - WEB PRICE £22 DEAL PRICE £11
Thursday 
Despicable Me 2 Operation Game - 511796 - WEB PRICE £17.60 DEAL PRICE £12
Friday
Nerf Rebelle Strongheart Bow Blaster - 521587 - WEB PRICE £12.50 DEAL PRICE £10
Saturday
Nickelodeon Horrid Fungus Experiment Kit - 521662 - WEB PRICE £10 DEAL PRICE £7.50
So today's Daily Deal looks like this....
Mr. Potato Head Marvel Mixable Mashable Heroes Super Hero Collector Pack - 50% off
WAS £15 NOW £7.50 - SAVE £7.50
http://www.thetoyshop.com/action-toys-figures/action-figures/Mr-Potato-Head-Marvel-Mixable-Mashable-Heroes-Super-Hero-Collector-Pack/p/521568?productGridView=0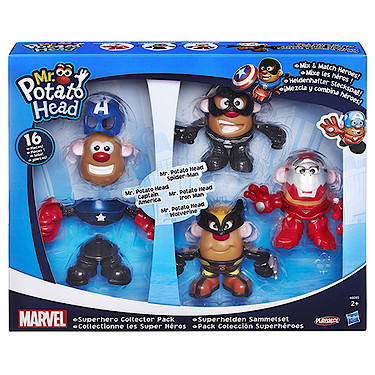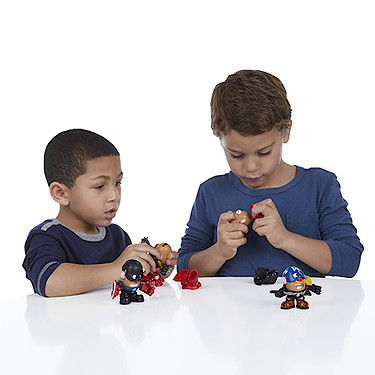 thanks
The Entertainer