---
The End of Season Sale At One Garden
This week at One Garden we are delighted to bring you our End of Season Sale.
Autumn is just as important as spring and it's a key time to prepare and get ahead for the next growing season. The cool weather sets in and the plants in our gardens fade.
Autumn is a busy time in the garden, clearing away the decaying vegetation of the summer and preparing the garden for the cold winter months ahead. Let the big clear up begin!
Round Top Picket is a low-level, open style of value fencing which offers a softer more decorative appearance than the basic square top type, due to the rounding of the top of each pale.
Usual Price £25.95
Now Only £23.45
Save £2.50 The Overlap Apex Bike Store is an attractive and practical product, housing at least two adult plus a child's bicycle making this product extremely spacious. Although built for the purpose of storing bicycles, it can also be used as a garden and home equipment storage space.
Usual Price £179.95
Now Only £166.55
Save £13.40
Easily assembled and very light to use this Leaf Blower is a popular choice.
It features a Lithium Ion Battery which in addition to a long life will consistently retain power, it will not drain when not in use and has no "memory effect" from recharging early.
The blowing tube has a scraping edge to move stubborn leaves. Lightweight and with a soft feel handle this blower is a pleasure to use.
Usual Price £95.95
Now Only £87.25
Save £8.70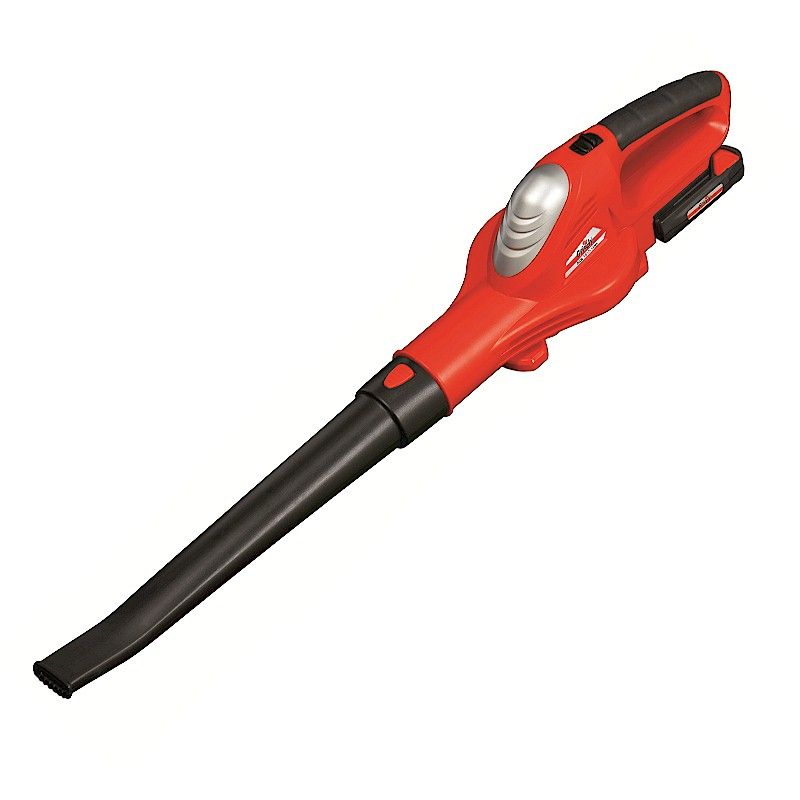 This Green Picador Wheelbarrow comes flat pack and is ideal for the occasional gardener.
The 85 litre pan has the capacity to cope with all your garden chores and is lightweight and easy to use.
Usual Price £37.95
Now Only £32.85
Save £5.10 Horizontal Weave Trellis fence panels are stylish, premium wooden fencing panels which are ideal for the modern garden where their clean lines and smooth planed finish present a contemporary appearance. These panels, often referred to as continental panels, are a top-of-the-range fencing solution that will offer many years of reliable service as a result of their robust construction and enhanced preservative treatment. This particular panel variant has an integral trellis feature and an attractive omega-style wavey top. The maximum 1800mm height stated for this panel refers to the top of the curve, thus the panel is lower at the sides.
Usual Price £61.95
Now Only £54.99
Save £6.96 Being tongue and groove clad, this model features interlocking wall boards to help prevent rain water penetrating the building. The glazing to the single fixed window is safety styrene and the door is complete with a pad-bolt for extra security.
Usual Price £619.95
Now Only £575.85
Save £44.10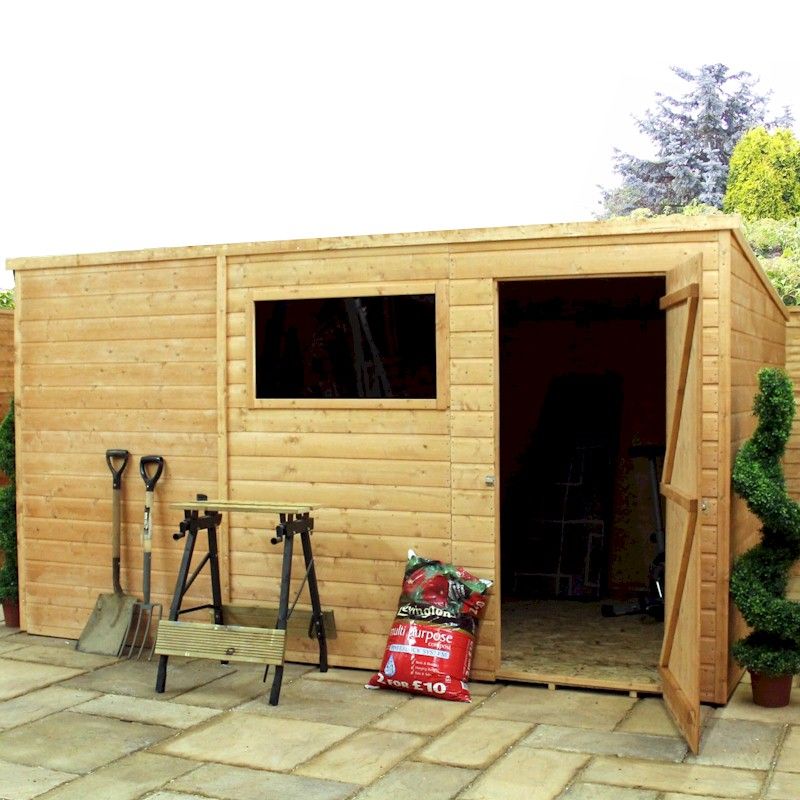 This metal shed benefits from standard features which include rust-free screws, a ventilated profiled roof and free anchor bolt fixings; to secure the shed to your concrete or paved solid base. The double door is of the sliding variety, being complete with handles holed to accept a customer-supplied padlock and an overlapping feature to keep the weather out.
Usual Price £139.99
Now Only £127.95
Save £12.04