The Domu.co.uk affiliate programme goes live!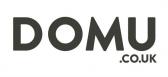 Domu.co.uk Affiliate Programme
First of all, let's talk about our business. Domu.co.uk is an online retail site, offering an unrivalled choice of creative kitchenware, practical ideas for the home & garden and inspiring gifts from all over the world on one user friendly platform. Both our customer base and hardworking team are continuously growing, ensuring that we drive traffic towards the site and provide fantastic opportunities for affiliates like you.
Great Consumer Benefits
We have a product range of 500+ products which have been expertly sourced to allow extremely competitive and great value prices across the board. Consumers also benefit from Free P&P on all orders over £40, encouraging multiple purchases in transactions which is very beneficial for our affiliates.
We are constantly looking into developing new product ranges as well as brands so that we can broaden our potential audience and grow as a company. This is achieved through our hard-working office team of 40+ staff which also works in synergy with our warehouse team to deliver the best overall consumer experience.
Commission Rates
We have a fantastic flat launch commission rate of 7% across our whole product range up to the New Year (Reviewed 1st Jan). We also recognise hard work and will look to work exclusively with you as an affiliate, based on performance over the Christmas period and into 2015, providing rewards for your work.
Affiliate Design Team
There is also an in house graphic designer, allowing us to have the very best creative content and opportunities to work with affiliates for personalised content. Our image bank will be updated monthly, ensuring our affiliates have the very best content to drive traffic and consequently sales.
Terms and Conditions
1) Before joining the Affiliate Program, please ensure your website does not display or sell advertising on any website that contravenes any law or regulation governing false or deceptive advertising
2) Designer Habitat is the exclusive owner of the domain Domu.co.uk and any variation of
3) The contents of Domu and all websites owned by Designer Habitat, including but not limited to Domu, are protected by the law relating to trademark and copyright. Affiliates must not directly or indirectly bid on the Word Mark 'Domu' or derivatives or confusingly similar words
4) No Doorway pages to be built around searches for Domu
5) No Masked URL's
6) Must be able to navigate using the browsers back button. Please note that sales on pre orders will not be validated until the actual sale has been sent to the customer. Any cancelled orders will not be validated.
Contact Us
We look forward to having you on board our affiliate progamme!
If you have any queries please contact us on: affiliateteam@domu.co.uk
We are more than happy to help!!
https://ui.awin.com/merchant-profile/6113
Tags: homeware, kitchenware, Product Launch