---
Childs Farm Baby Moisturiser contains 98% naturally derived ingredients including nourishing shea butter and cocoa, which helps to make baby's skin smooth, supple, and soft.
Was £3.99
Now £2.99
Save £1.00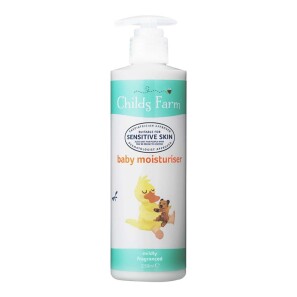 Childs Farm's multi award-winning moisturiser with grapefruit & organic tea tree oil, to keep skin fully hydrated. Use all over to leave skin moisturised and smelling fantastic.
Was £3.99
Now £2.99
Save £1.00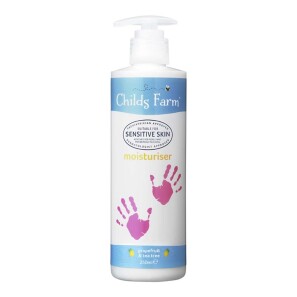 Childs Farm hair & body wash, blackberry & organic apple has a wonderful fruity aroma of blackberry and organic apple extract which makes cleaning off dirt a fragrant joy! Contains argan oil for the ultimate in moisturising! Leaves hair shiny and tangle-free and skin wonderfully soft.
Was £3.99
Now £2.99
Save £1.00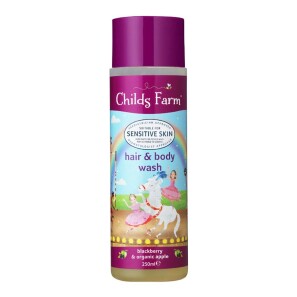 Almond esters ensure the skin's barrier is left intact, while chamomile extract offers anti-irritant and anti-inflammatory protection. Wheat proteins, which have emollient and moisturizing properties, protect the outer layer of the skin.
Was £10.50
Now £7.88
Save £2.62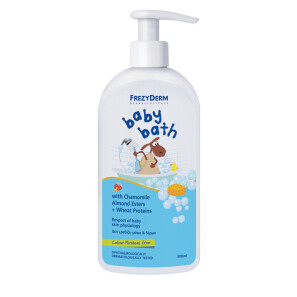 This nappy cream creates a protective barrier which prevents the development of nappy rash by protecting the skin from moisture, irritants and secretions.
Was £10.99
Now £8.24
Save £2.75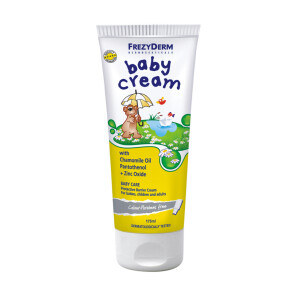 An extra-gentle daily shampoo for babies. Its mild formula maintains natural moisture levels of the hair and skin, without aggravating or stinging baby's eyes.
Was £9.99
Now £7.49
Save £2.50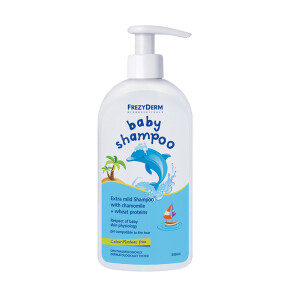 Dr Brown's Level 3 Options Teats have a scalloped base which allows air to vent through bottle when vent system is not used. The teats are made from high grade, super soft silicone.
Was £4.49
Now £3.59
Save £0.90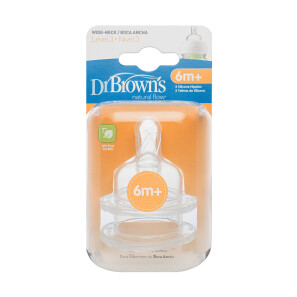 Dr Brown's Options Baby Bottle is one of kind and can be used with or without its patented vent system which prevents wind-related colic.
Was £7.49
Now £5.99
Save £1.50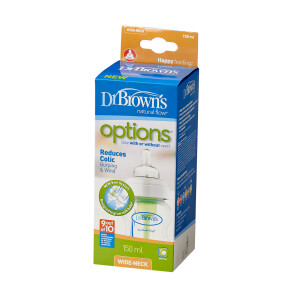 Dr. Brown's Options range grows with the needs of your baby and offers health benefits whether your little one is experiencing feeding challenges or not. The unique design of the bottles internal vent system creates a 100% vacuum free environment, which is clinically proven to reduce wind-related colic.
Was £14.99
Now £11.99
Save £3.00