TenTel Launch with an Extra 33% commission!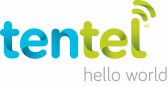 Hi Affiliates,
We are excited to announce the launch of the TenTel affiliate campaign. To celebrate the launch of our campaign we are offering an extra 33% commission for all sales in the first month (until 15th June 2015). Now all affilates will receive £40 commission per sale!
TenTel is a brand new phone and broadband company that gets you seriously connected. We provide a simple, flexible phone and broadband service specially designed for residential tenants and homeowners. Unlike other broadband and phone service providers we do not tie customers into lengthy contracts and only require 30 days notice at no additionl cost.
Here's why consumers choose TenTel:
• No contract. Just 30 days notice
• No hidden connection or termination fees
• Price guarantee*
• Free router and Free delivery
*Compared to 'Big 4' standard prices, based on a 6 month period for fixed landline and broadband, excluding special offers.
We currently offer some of the best deals on the market.
Offers
Line Rentel £15.99/month (Cheaper than the Big4 - BT, Sky, Talk Talk & Virgin)
Broadband Bundles for as little as £2.99/month
Fibre Bundles for as little £16.99/month (18 month contract)
Call Bundles for as little as £5.00/month
TenTel Advance Bundle - £249.99 upfront payment for 12 months Line Rental, UNLIMITED broadband, FREE weekend calls and FREE router and delivery.
So what are you waiting for? Say hello to TenTel today and start earning great commission!
Tags: affiliate offer, Broadband, extra commission, incentive, launch, no contract, offer, offers, promotion, special offers