TenTel announces Half Price Broadband Sale!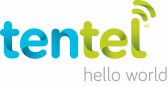 Hi all,
Just a quick note to make you aware of our exciting new Half Price Broadband Sale which starts on Tuesday 16th August.
Any customer signing up to TenTel before the 31st August 2016 will be eligible to half price broadband on our Unlimited and 40GB broadband bundles for 6 months.
Unlimited Broadband - £6.49/month for 6 months (then £12.99/month after 6 months)
40GB Broadband - £3.49/month for 6 months (then £6.99/months after 6 months)
In addition to these great offers we are reducing the price of our line rental back down to £15.99 a month! Cheaper than the Big4!
So if you are a student heading back to uni or college or a parent looking for a great deal on short term broadband (1 month or 6 month contracts) you won't find a better offer!
Need a flexible TV package?
Why not add one of our Roku products for non-stop streaming and on-demand TV with no contracts or tie-ins!
The Roku Stick is available from TenTel from £24.99 as part of TenTel's TV and broadband packages, around half the recommended retail price of the stick alone. A strong contender on the UK streaming device scene, Roku trumps the competition by boasting over 2,000 available apps and channels, including Netflix, NOW TV, Amazon Prime, Spotify and many more!
I have uploaded an updated product feed (Feed ID: 14831) to AWIN with more information and the revised options can be seen at: http://www.tentel.co.uk/signup/
 If there are any problems or you have any questions please get in touch
 Kind Regards
 The TenTel Team
Tags: 50% sale, Back to School Offers, Broadband Deals, Broadband Offers, broadband special offers, Half price, half price broadband, no contract