Talkmobile - Get Your Double Data Now!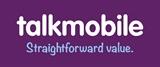 Dear Affiliates,
Hope your week is off to a good start.
Talkmobile are about to make it even better with today's exciting news.
We're now offering double data across ALL of our 12 month SIM Only plans from today until 17th April.
Tariff breakdown below:
-  Small 12 month SIMO plan £5/month – 200MB (normally 100MB)
-  Medium 12 month SIMO plan £7.50/month – 2GB (normally 1GB)
-  Large 12 month SIMO plan £10/month – 4GB (normally 2GB)
-  X-Large 12 month SIMO plan £15/month – 8GB (normally 4GB)
With our generous commissions and exciting offers on the table make sure you get these offers in front of your users today.
Get the deals direct from site or from the 'Talkmobile Telco Feed' from the ShopWindow section.
Please let us know how you plan to promote Talkmobile and if there is anything we can do to support don't hesitate to get in touch.
Thanks,
The Talkmobile Team