---
Take A Look At Our Exquisite Birthday Range at Arena Flowers
Picking birthday gifts can always be tricky, particularly if you want to send something heartfelt and memorable; a book or DVD is always nice, but if you're not sure what the recipient already has, it can be a little risky. The ideal solution is to send your loved one a beautiful, fragrant bouquet of flowers – nothing says, 'happy birthday!' like an explosion of colour and scent!
We've combined a classic mix of colours and flowers here to offer astonishing value for money. Selected, designed and then expertly hand-tied by our florists to provide an elegant gift for almost any occasion.
Our Price £29.99
Beautiful pink roses and pure white freesias make a sensual, fragrant combination - perfect for demonstrating your love, appreciation and affection. Completed with lovely grey-green eucalyptus foliage and gentle fronds of tree-fern, this classic hand-tied bouquet is suitable for every occasion.
Our Price £39.98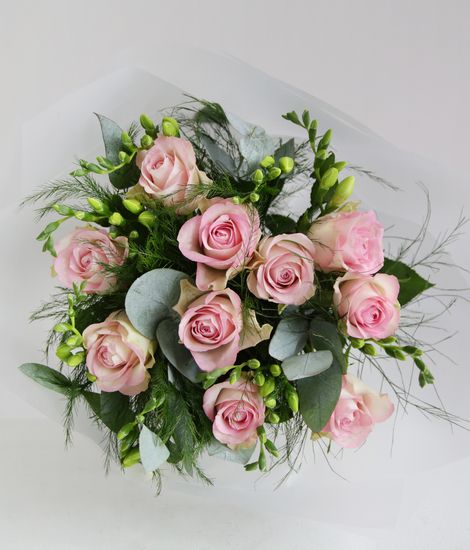 A gentle bouquet of soft yellow and cream tones which would make a suitable choice for most occasions, including welcoming a new baby or sending Birthday wishes.
Our Price £27.98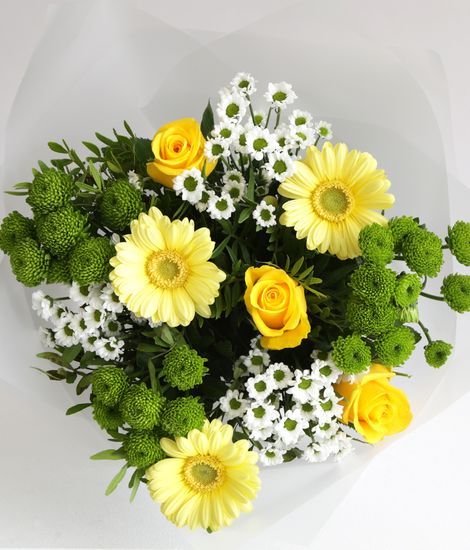 A pretty bouquet of pink flowers mixed with lush green foliage, suitable as a gift for most occasions.
Our Price £27.98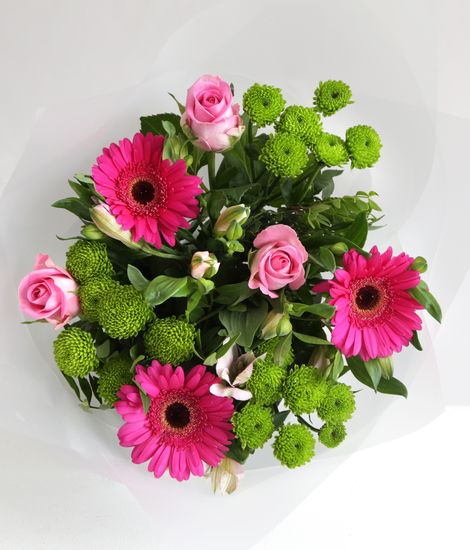 With its bold shades of orange, yellow, cerise and blue, this bouquet is bursting with happiness! This arrangement contains some flower favourites - vibrant yellow roses, cerise germini, sky-blue agapanthus and a zesty orange LA lily at the centre of the 'Vida Loca'.
Was £47.99
Now £44.99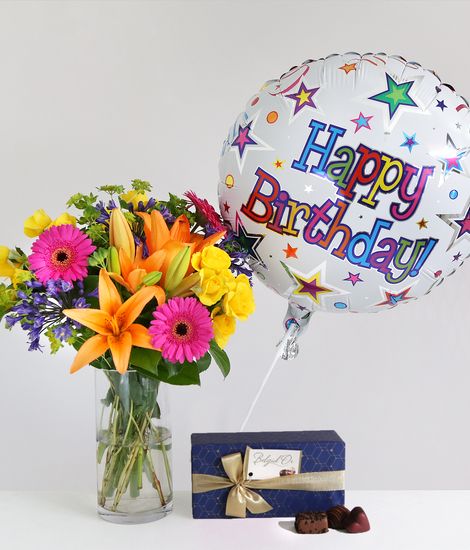 Award-winning roses, gorgeous hypericum, scented eucalyptus, long-stemmed veronica and a brand new variety of dianthus combine here to make one of the most beautiful and impressive bouquets you'll find anywhere.
Our Price £99.98
This bouquet smells as lovely as it looks! The aroma of dried lavender will fill the recipient's home with its calming notes, just as the colours of the roses and lisianthus brighten it.
Our Price £44.99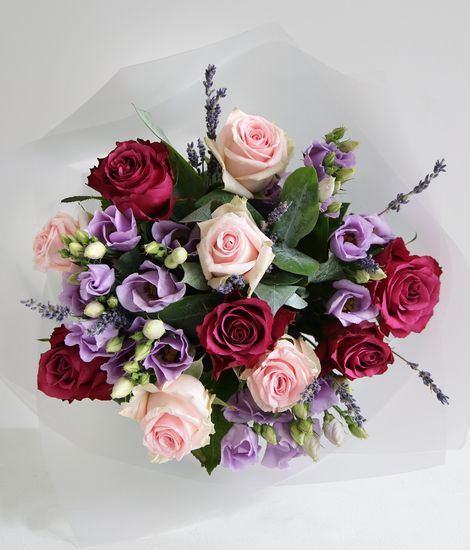 This arrangement features lilac Ocean Mikado spray roses, Maritim roses with delicate pink-tipped petals and beautiful Vanda orchid heads; all combined with wild elements including purple Veronica, clematis, greenbell and rosemary.
Our Price £57.98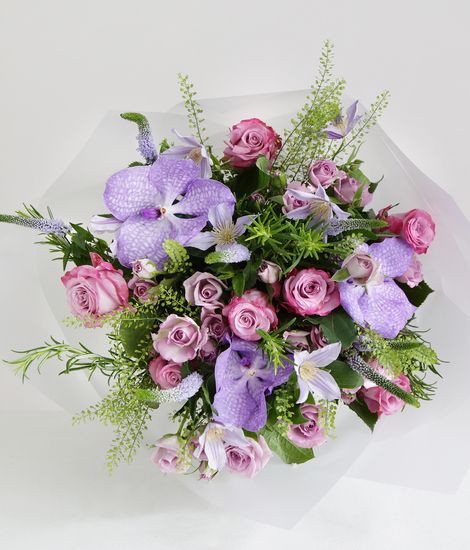 Chocolates, Champagne and a large helium balloon to send your Happy Birthday message make a perfect gift to wish the man in your life a very Happy Birthday.
Was £29.99
Now £27.49