Hi  Affiliates!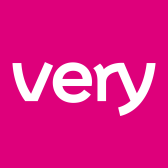 We have a brand new brand copy for Very (please see below, it can also be found in Darwin)
Also please change all logos to the Very.co.uk logo in the Very profile in Darwin and pictured above
Very is your ultimate online department store with everything you need from catwalk-fresh trends and statement pieces in Very's sophisticated Definitions collection, to exclusive celeb styles from the gorgeous Fearne Cotton and Kimberley Walsh. As well as all this, they have loads of brilliant stuff for little ones, like cute Ladybird looks and designer brands, as well as essential brands like Diesel and Levi for the men. Not forgetting their super on-trend home, electrical and furniture collections; whatever you do, do it in style!
- Catwalk to click in 6 weeks – we get new product in front of customers faster.
- Over 300,000 customers are fans of our Facebook/Twitter feed
- Over 10m views on our You Tube channel in 2013
- Every week up to 7,000 customers visit our blog
- Very has over 1million customers
- Very stocks over 800 brands including well known brands, celebrity ranges and Very's own Love Label
-Very has new products available on site every week!
Kind Regards,
The Shop DIrect Team