For those ladies out there with big busts, we understand how bad it feels when the holiday season sets in and those painful and un-supportive swimsuits and bikinis come into the shops – that's why at Swimwear365, we have a solution for you!
This season, combine style with support and fall in love with our fantastic range of larger cup swimsuits, bikinis and tankinis that won't let you down! With a selection like no other, you will stand out from the rest in swimwear filled with comfort, and class.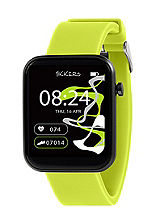 And now, new customers receive 10% off all orders, so get to Swimwear365 today and set yourself up for a summer of style and relief!
Not yet a part of the Swimwear365 affiliate program…you're missing out on our 10% commission rate! Plus, we've got some fantastic joining incentives for April!
Be sure to check out our profile on Affiliate Window
Alternatively, contact us direct at swimwear365.promotions@orangecanyon.co.uk