SYNERPROTEIN - SAVE AN EXTRA 10%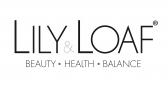 Did You Know?
Most of your body is made from protein. It provides the essential building blocks for muscle, proteins, enzymes, and hormones in the form of amino acids. As protein can't be stored within the body, it's important to consume protein every day. Poor dietary choices or not getting enough protein for exercise we do can all contribute to protein deficiency, which can have many knock-on effects for the rest of our health.
What are the benefits?
This amazing low fat, high protein drink formula combines non-GMO soya protein, and the full range of essential amino acids, along with nutrients needed to rebuild muscle and reduce feelings of fatigue. Thanks to sophisticated nutritional engineering, SynerProTein will help you obtain complete, high quality vegetable protein without the calories, cholesterol and fat of other protein sources.
SynerProTein® was originally formulated by Dr. James Scala, nutritionist to NASA and the US Olympic team. SynerProTein provides 18g of soya protein per serving and is a great source of all eight essential amino acids. It's produced from non-genetically modified soya, which has been shown in studies to have many health benefits for the cardiovascular systems. The formula is combined with cruciferous vegetables, vitamins, minerals, and herbs to aid absorption. 
Contains no dairy, wheat, gluten, cholesterol, yeast, or artificial additives. Delicious chocolate flavour and only 121 calories per serving. Simply mix with water or milk or add fruits to make up a great tasting protein shake. Also available in Original Vanilla
Note: This product contains vitamin A in the form of retinol. Pregnant women or those likely to become pregnant must not take more than one serving daily, except on the advice of a doctor or ante-natal clinic.
Allergy advice: contains soya.
Suitable for those looking to supplement a healthy balanced diet with a quality assured supplement. Food Supplements should not be used as a substitute for a balanced diet. Always consult your Doctor or Pharmacist before taking food supplements when you are on prescribed medication.
---
OFFER FOR YOU - DOUBLE COMMISSION FOR 30 DAYS!
Hope you 're all having a great week so far! I have amazing news for you! Nature's Sunshine will run an exclusive incentive to all new publishers to our programme - DOUBLE COMMISSION for the first 30 days!
ABOUT OUR PROGRAMME
We offer an 8% basic CPA rate and have increasing commission rewards for high sales achievers. Our Average Order Value is c.£35!!
ABOUT OUR COMPANY
Nature's Sunshine has over forty years of excellence, and a commitment to uncompromising quality, bringing you only the finest, natural nutritional supplements available. Our products are suited to a variety of health-related lifestyles, and appeal to a wide demographic. Everything from healthy eating to the workout regimes, and all sorts in between!
 If all this sounds exciting, join us or send an email to start earning! Please get in touch with rebecca.barsby@lilyandloaf.com. We would love to hear from you!
---
OFFER FOR YOUR CUSTOMERS - 10% EXTRA DISCOUNT ON SYNERPROTEIN
Promote our latest offer to your customers!
We currently have an offer on our site for 10% extra off SynerProTein Original or Chocolate. All your customers need to do is add the product to there basket and hit 'CHECKOUT' as the products have already been set at the discounted price! So no need to worry about remembering codes!
Our website is; https://www.zuaffiliate.com/